Man Caves Crew, USO soldiers Get to Work
Check out the Man Caves crew and some of the USO soldiers as they construct projects for the Camp Virginia tent renovation.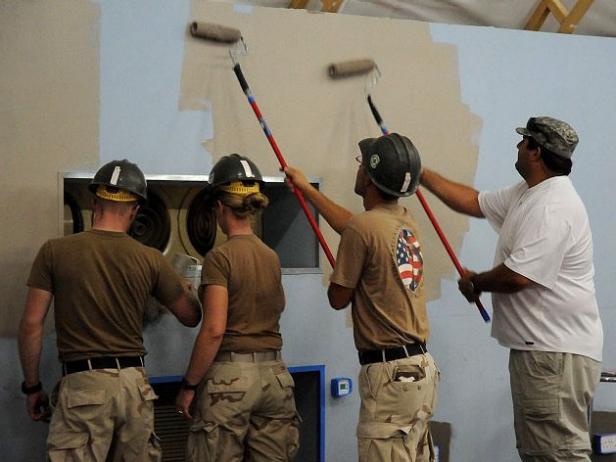 See the finished rooms of the Camp Virginia tent in Kuwait that the Man Caves crew helped make happen.
Man Caves hosts Jason Cameron and Tony "the Goose" Siragusa take over a USO tent on U.S. base Camp Virginia and give it the full Man Caves treatment. Mr. "Cool Tools" Chris Grundy also offers his assistance.
Don't know where to get started on your man cave? Get tips from Jason and the Goose.