DIY Featured Full Episodes
Check out this month's full-episodes sampler highlighting some of DIY Network's most popular shows.
First Floor Troubles
20:01
Now Playing
Hill Country Heaven
20:01
A San Antonio couple puts in a pool to complete their 20-acre property.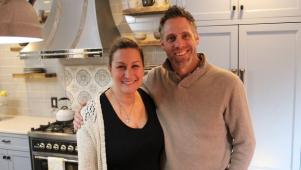 Now Playing
1782 Farmhouse Redo
20:00
Jeff transforms a kitchen and mysterious dining room in a 1700s farmhouse.