Learn more about Josh Temple of House Crashers.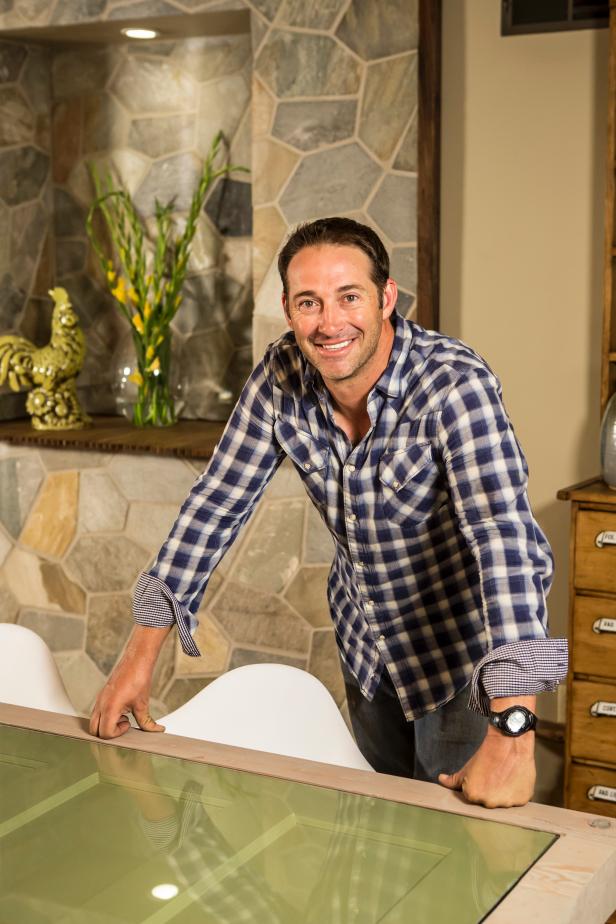 talentmaster_DIY-Josh-Temple_s3x4
As seen on HGTV and DIY Network's House Crashers, licensed contractor Josh Temple reveals the newly redesigned kitchen of homeowners Paul and Natalie Turner of Sacramento, CA. This kitchen, which was once outdated with appliances and stylings from the 1970s has now been completely transformed with new cabinets, appliances, a custom dining table and flagstone niche, as seen on HGTV and DIY Network's House Crashers.
Martin Klimek/Getty Images
Josh Temple is an adventurous licensed contractor who's confident to demolish and reconstruct both houses and landscapes. He gutted his first house from floor to ceiling and worked in construction for several years. He'll tackle any project from fence building to designing and constructing entire rooms from scratch. He's even worked alongside family and friends in Los Angeles to flip houses. A daredevil world traveler, Josh believes if homeowners possess a hard work ethic and strong conviction, they can do absolutely anything to their homes. His ability to face off on all projects makes him the ultimate expert to host DIY Network's series House Crashers and Disaster House. In Disaster House, watch as Josh deconstructs and re-creates DIY Network's very own test house and in House Crashers as he makes unbelievable room transformations.