Learn more about Daryl Hall of Daryl's Restoration Over-Hall.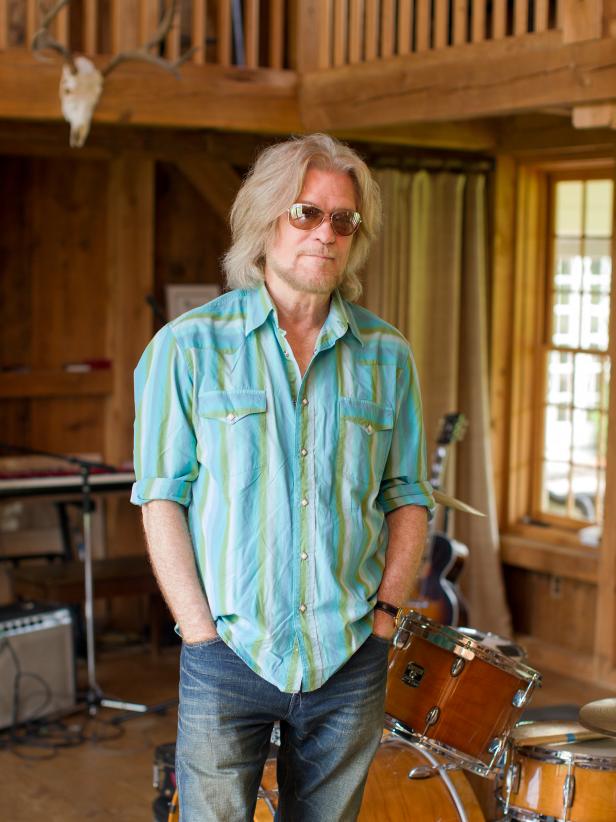 DIY Network's Daryl's Restoration Over- Hall
Host Daryl Hall stands in the room used to film his internet program "Live From Daryl's House" in his historic estate in Amenia, New York which was originally constructed in the 1700's. Daryl bought two old homes and moved them to this location for restoration and joined them with a new addition to create this larger home. Now, he has sold this property and is moving to a 30 acre estate in the beautiful Connecticut countryside, Daryl plans to fully restore the new home with materials accurate to the original time period, as seen on DIY Network's Daryl's Restoration Over- Hall.
From:
Daryl's Restoration Over-Hall
Todd Plitt, 2013, HGTV/Scripps Networks, LLC. All Rights Reserved.
Rocker turned renovator, Daryl Hall, is an American rock, R&B and soul singer, keyboardist, guitarist, songwriter and producer, best known as the co-founder and lead vocalist of Hall & Oates (with co-founder, guitarist and songwriter John Oates). Hall & Oates scored several Billboard chart hits in the 1970s and early 1980s and were inducted into the Rock & Roll Hall of Fame in 2013.
Aside from musical fame, Hall has a longstanding passion for antique architecture and will be putting down his guitar and picking up a hammer in DIY Network's Daryl's Restoration Over-Hall coming this May. Combining his love of history and vintage construction, Daryl and his team of craftsmen will bring a one-bedroom cottage from the 1780's back to its original charm.