Serve one of these refreshing Brazilian cocktails while you watch the Games.
Yes, the Rio games have been riddled with controversy. But does that diminish the joy of watching athletes from all over the world experiencing the greatest moment of their lives in an extraordinary country? No, it does not. Like many of you, I'll be tuning in to watch the opening ceremonies and key events for the pure pleasure of seeing all of that ambition, all that grit and all that global togetherness in a time we surely need it.
Cheer on your favorite athletes and serve up a little taste of Brazil with one of these refreshing, summertime-right cocktails, whether you are hosting a party or just enjoying a little downtime with friends and family.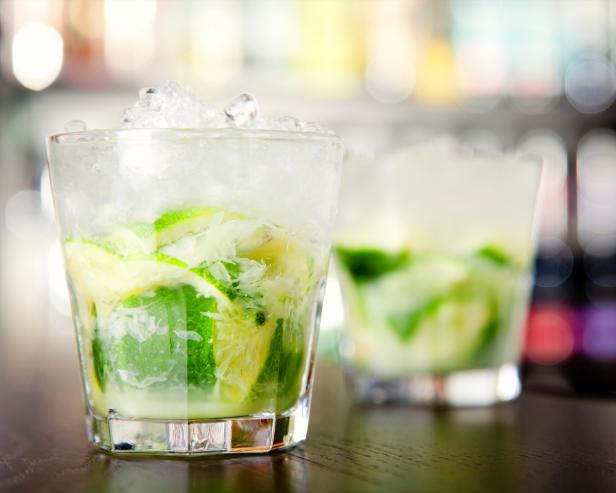 Caipirinha
It may be Brazil's national cocktail, but Americans have definitely caught on to this refreshing drink that is actually made from a unique spirit known as cachaça (made from the fermentation of sugarcane juice that is then distilled). Add some sugar and lime, and you have yourself a delightful beverage with a kick.
©iStockphoto.com/ivanmateev
The national cocktail of Brazil, and a kissing cousin of the mojito, the caipirinha is a blend of lime, sugar and the Brazilian distilled spirit cachaça, made from raw sugarcane. Find a refreshing recipe from Bobby Flay for this unique summer cocktail on our sister site, Food Network.
Cachaça is once again the star in this wonderful cocktail that blends summer-ripe watermelon and strawberries into something like an adult smoothie.
Diced strawberries, cachaça and agave nectar add up to a light, bright cocktail.