Summer Fun with Freezer Paper Tie-Dye
An alternative approach to tie-dying that the kids will love.
Entertaining 1, 2, or a whole camp-full of kids this summer? A day devoted to the popular art of tie-dying is probably already on your list, but if you're looking to change it up with a new technique (one that's quite honestly a lot neater), put this method into play and let the kids revel in their own creativity.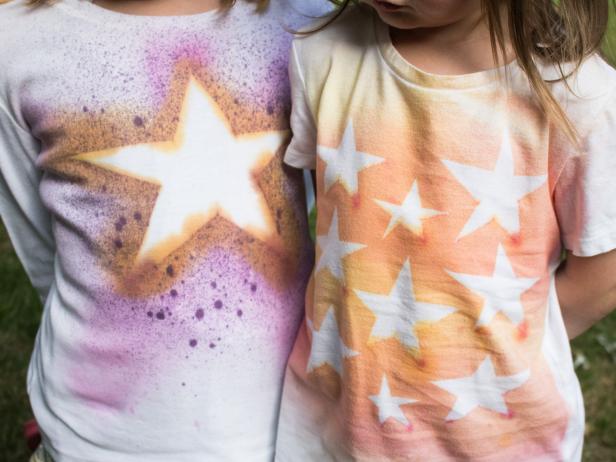 Summer dyed shirts for a fun kid activity.
You'll need the following tools and materials:
freezer paper
scissors
iron
t-shirts
dye (can be a tie dye kit, or individually purchased fabric dye packets)
spray bottles
cardboard
cold water (for rinsing)
Freezer paper is a lot like wax paper – it comes in a large roll for about $3.50, is easily trimmed to fit any design you and your kids have in mind, and adheres instantly to fabric with a little heat from an iron. Sketch and trim your desired designs, and then iron it onto the shirt with waxy side facing downward. My shirts were decorated with stars (my girls voted on yellow, purple and pink).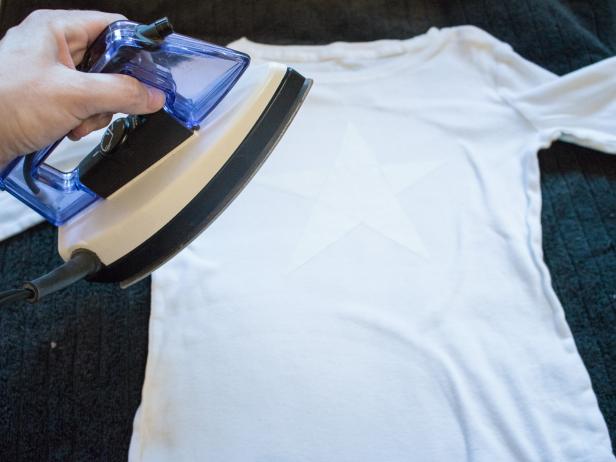 Summer dyed shirts for a fun kid activity.
Mix the dye into individual spray bottles. You don't need much because a little spray goes a long way with this technique.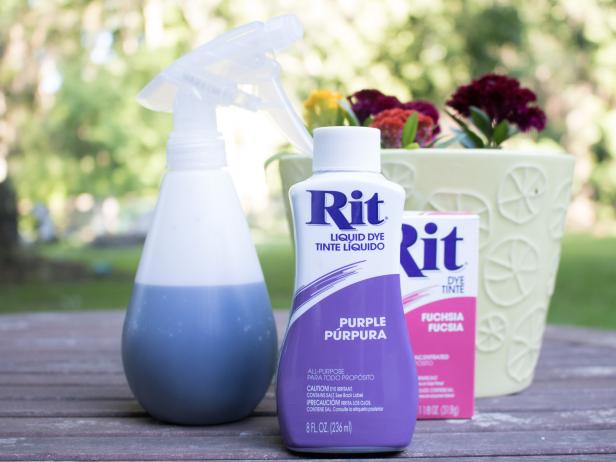 Summer dyed shirts for a fun kid activity.
Slide a piece of cardboard into the shirt to prevent dye bleed-through, and mist the color directly onto the fabric. If you don't want it on the sleeves, tuck the sleeves behind the back of the shirt. Keep a 12" distance to allow a broad mist. Allowing each color to dry completely before adding another color will help prevent bleeding. If the fabric becomes overly saturated with moisture either from using multiple colors at once, or spraying up-close to the freezer paper, the fabric will naturally wick some color beneath the freezer paper, though as you'll see in the photo below, color bleed is still fairly minimal.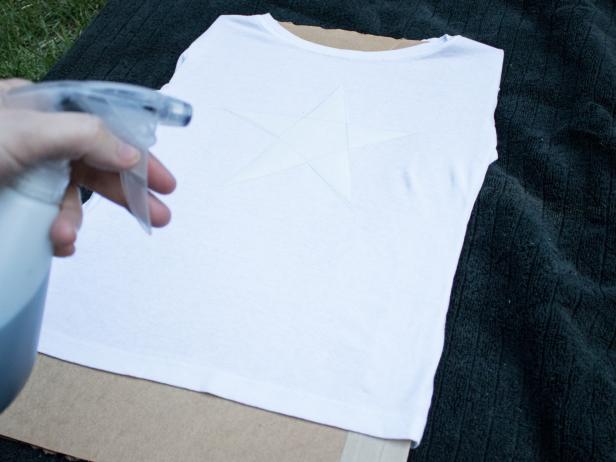 Summer dyed shirts for a fun kid activity.
Once the colors are completely dry, you can easily peel off the freezer paper to reveal the underlying design. Before you wear it, rinse the shirt in cold water to prevent color bleeding, and dry as usual. Happy summer crafting!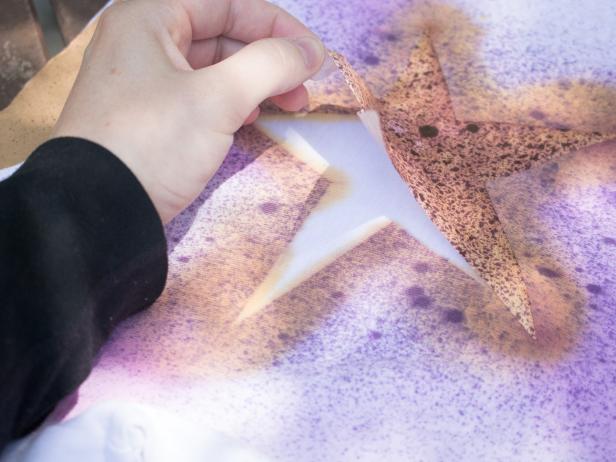 Summer dyed shirts for a fun kid activity.