Sneaky Chef: How to Hide Veggies in Chicken Nuggets
Spike chicken nuggets with fresh summer squash to add nutritious goodness to these kid-favorites.
Just call this Parent Trickery Tip #225: Vegetables, Disguised. Vegetable consumption can be a challenge every day of the year, but at the height of the growing season it always feels like there's extra pressure to eat all of the fresh fruits and vegetables rolling out of your garden and local farmers' markets. Isn't it a shame when the kids don't show the expected gratification over a warmed-in-the-sun tomato? Sigh.
My favorite (kid-approved) recipe is Zucchini Chicken Nuggets, and it has been in rotation in our kitchen for a few years. Fortunately for the availability of zucchini, this is something we enjoy year round.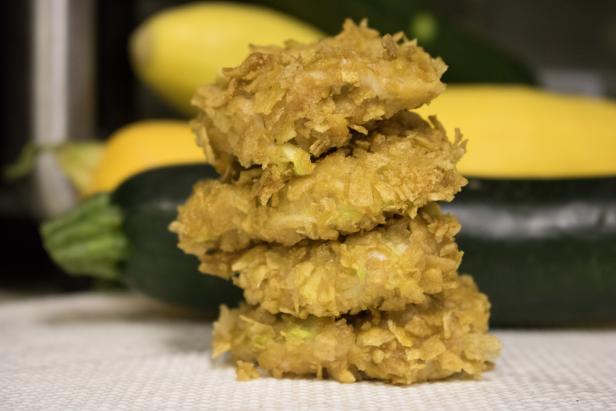 Zucchini Chicken Nuggets for Kids
oven
vegetable peeler
cheese grater
large baking sheet
2 cups of summer squash (zucchini is our favorite)
1 pound ground chicken or turkey (ground turkey is generally easier to come by for some reason, and it's less expensive, and the difference in flavor is minimal)
1 egg
1/2 teaspoon salt
3 cups of corn flakes cereal, pulverized by hand in a baggie (could also use a food processor, but I've found that the cereal toasts a little better when it has some coarseness to it – corn flakes also have a little more crunch than bread crumbs, which have a way of getting soggy)
canola oil spray
optional: 1/4 cup of finely chopped or shredded onion
Start by preheating the oven to 400-degrees. Remove the skin from the squash with the vegetable peeler, and then use the cheese grater to shred it into bits. In all honesty, it tastes no different if you leave the skin of the zucchini or squash on, but the color will be apparent in the cooked nugget. Peel for ultimate sneakiness.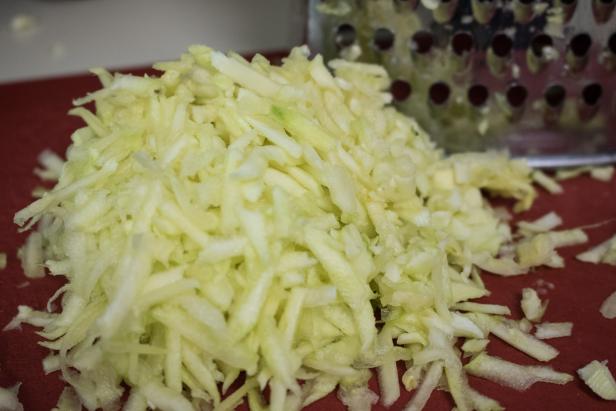 Zucchini Chicken Nuggets for Kids
The chicken (or turkey) you add is going to have a lot of moisture, so you need to remove as much of the water from the squash as possible before mixing. Use an entire roll of paper towels, or simply crush the shredded vegetables with a clean dish towel for hyper-absorbency.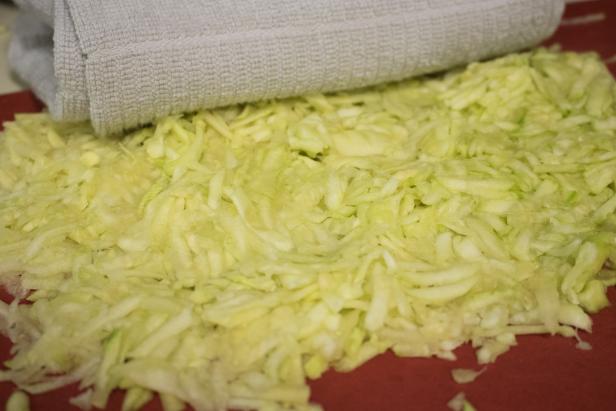 Zucchini Chicken Nuggets for Kids
Mix the meat, egg, shredded squash, and salt. Onion optional; it offers a nice flavor but does take it further from the taste of a fast food nugget.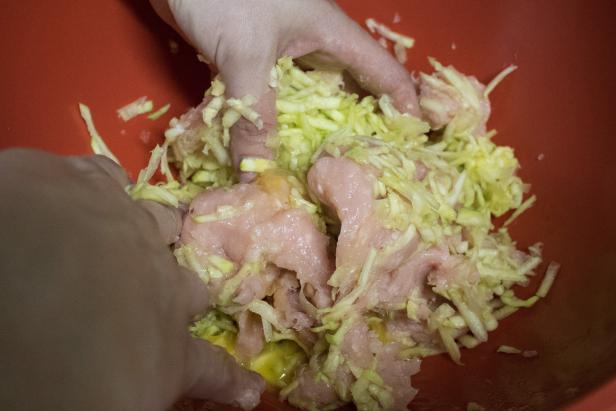 Zucchini Chicken Nuggets for Kids
At this point, give the baking sheet a healthy dose of canola oil spray.
Form individual nuggets, and roll them into the pulverized corn flakes. Place them onto the baking sheet.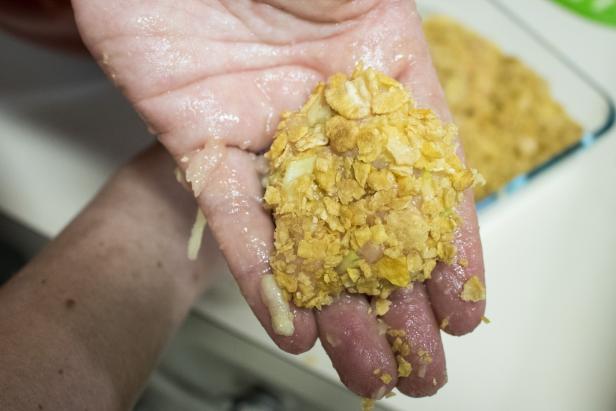 Zucchini Chicken Nuggets for Kids
Before putting the tray into the oven, mist the top and sides of the nuggets with the canola oil spray to help them get deliciously crispy.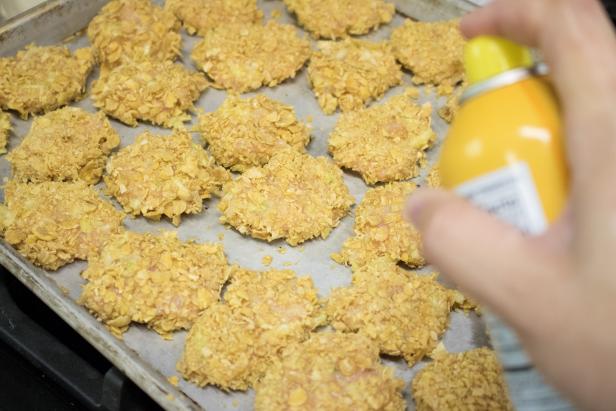 Zucchini Chicken Nuggets for Kids
Bake for 13-17 minutes (depending on thickness), remove, and transfer the nuggets to a drying rack.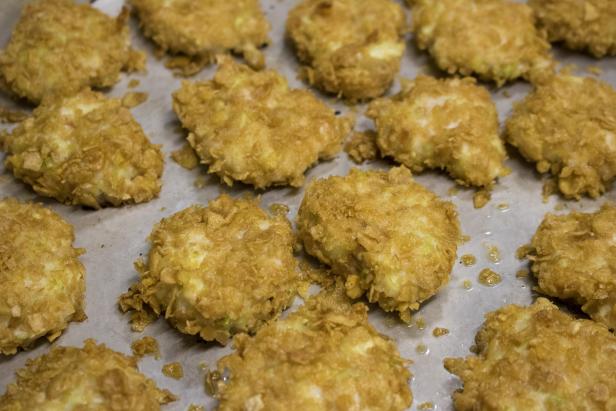 Zucchini Chicken Nuggets for Kids
Indulge! I promise, everyone will like these.
For more ways to sneak produce of your choice into your kids' meals, check out these recipes:
Accent Easter baskets this year with handmade treats, including these delicious crispy-rice carrots.