Go for the Glam! Make Gilt Feathers
Learn how to turn feathers into works of art with a quick and easy gilt transformation. 
I find feathers fascinating and beautiful. To me, they are shared art from birds. I love to discover them when I walk in the woods with the kids. Each one is a treasure and some even hold special memories. Over the years, we have developed quite a collection of them. From the wild birds to the backyard chickens, we seem to have feathers tucked into tiny places around the house. Recently, I thought it might be pretty to paint the tips of some with gold. I love how they turned out. The gold is something unexpected and makes for a clever way to embellish these plumes.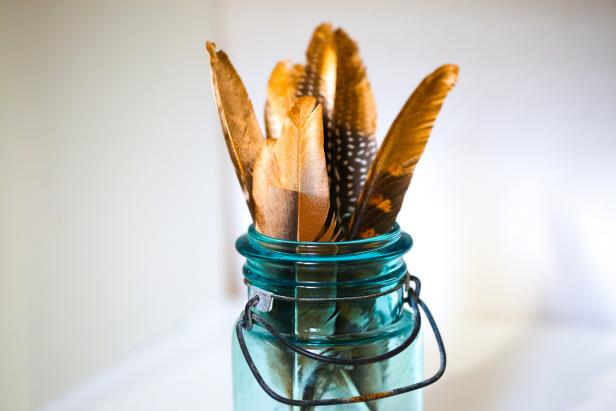 Add Gold Paint to Feathers
The golden feathers are so easy to make and such a pretty way to brighten up the ordinary.
For this craft you will need:
feathers
gold spray paint
newspaper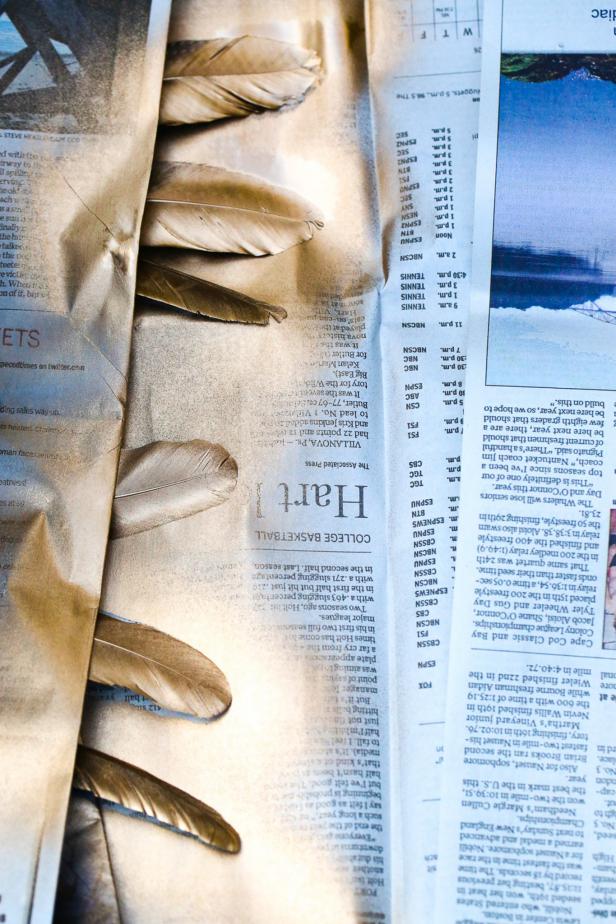 Feathers are Painted Gold
A fresh dusting of spray paint is applied to an assortment of feathers.
To make these feathers, simply spread out some newspaper in a well-ventilated area. Cover the majority of the feathers that you do not want painted with some newspaper and spray just the tips. Let them dry. They are then ready for use.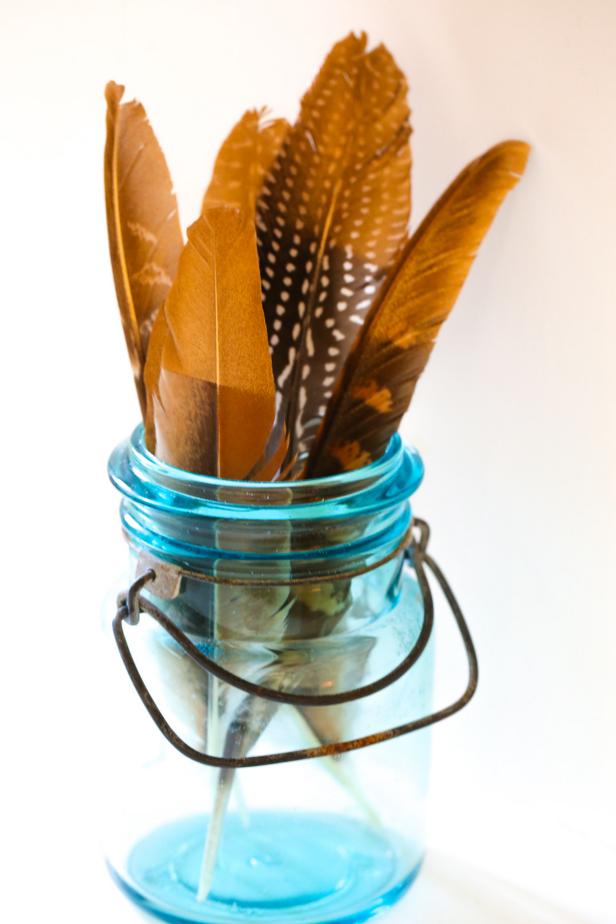 Golden Feathers in a Vase
Display a few feathers in a jar or vase for a pretty natural arrangement.
Try displaying these feathers alone in a simple glass container or vase. You can tuck them into flower arrangements too.
With a strand of favorite ribbon, tie them onto a gift bag and surprise a friend.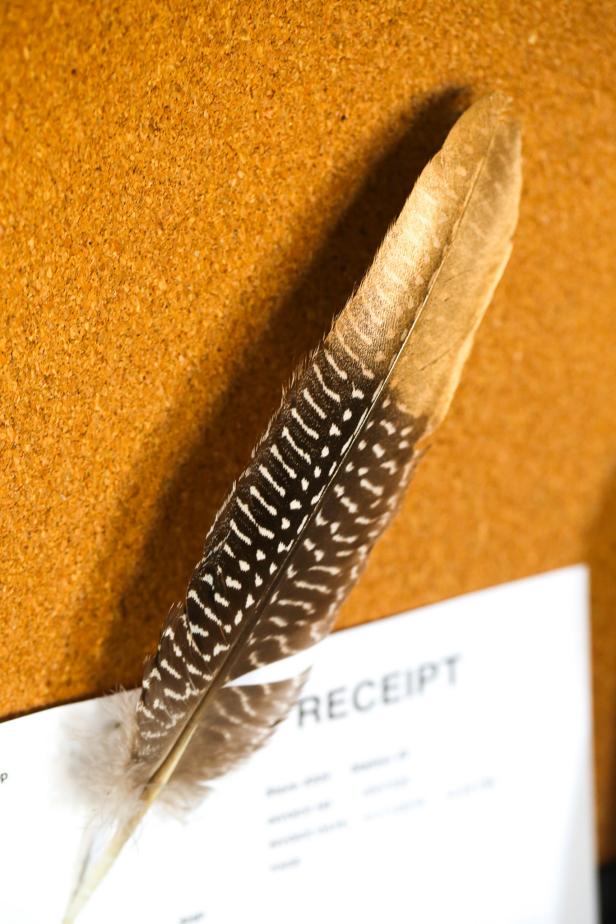 Golden Feather Pushpins
Add feathers to clear pushpins to turn an ordinary bulletin board into a beautiful work of art.
With a dab of hot glue they can also be turned into fun push pins for your bulletin board.
You can also try creating jewelry, wall art, adding them to decorative wreaths and more. The possibilities are endless when it comes to decorating with these feathers.