Make a Father's Day Tabletop Valet
Keep dad organized with this simple woodworking project. 
This year create something for dad that is far more useful than another tie. This tabletop valet is perfect for holding essentials on his bedside table or used as an easel for holding his tablet. The project is quite simple. Two boards and eight simple, straight cuts are all that stand between you and a unique, handmade gift.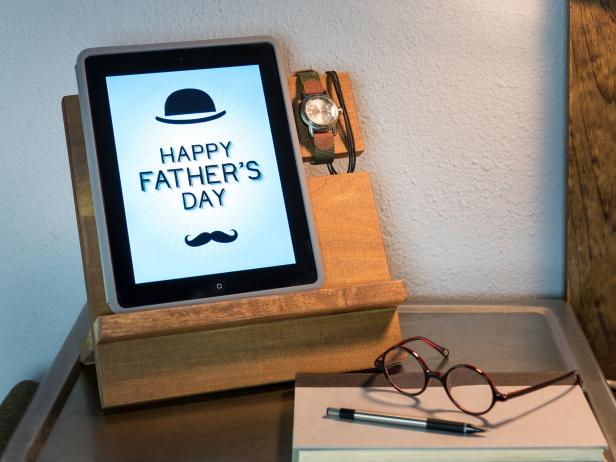 Fathers Day Tabletop Valet
(1) 1"x12" board (poplar or oak for more durability) at least one foot long
(1) 1"x6" board (poplar or oak for more durability) at least one foot long
pencil
straight edge
saw
¾" chisel
hammer
wood putty (optional)
sandpaper
stain
varnish or wax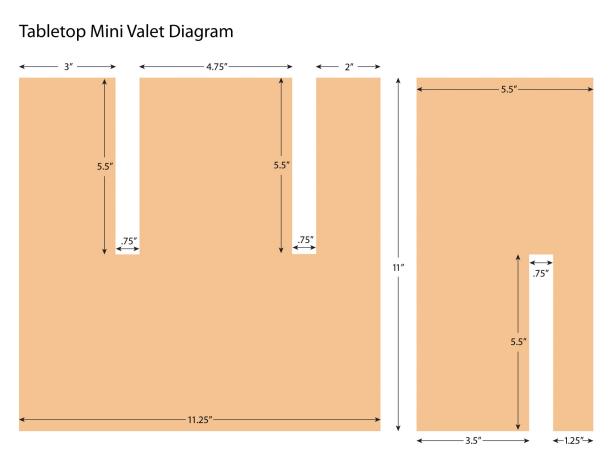 Fathers Day Tabletop Valet
Begin by marking and cutting the boards to 11" long. The 12" board will already be 11¼" wide and the 6" board will already be 5½" wide so no cutting will be necessary for the other sides.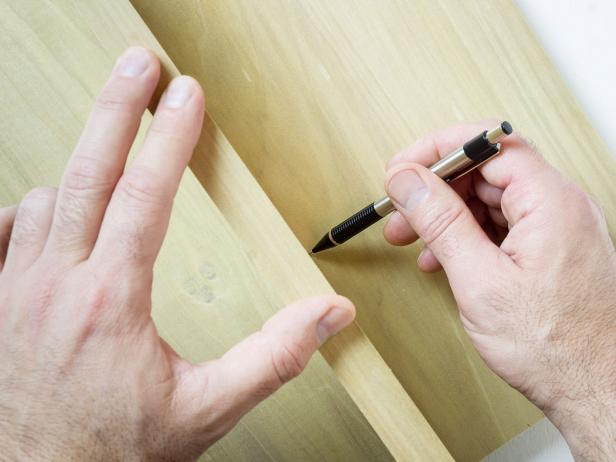 Fathers Day Tabletop Valet
Using the measurement in the diagram for placement of the notches, mark the cuts to be made. However, a snug fit is required for this project to work well. Instead of measuring out ¾" for the width of the boards, I recommend using the board as your guide. Draw lines on either side of the board and make the cuts just on the inside of the lines. It will be only slightly difficult to push the two pieces together, but the end result will be worth it.
When the cuts are made, use a ¾" chisel and a hammer to carefully knock out the piece of wood in each of the cut notches. Use wood putty to fill any spots that may have occurred by over cutting. Allow the putty to dry completely.
Next, lightly sand the edges where the boards will intersect to remove any rough spots. Insert the narrow "base" board into the notch of the wider "back" board that is 2" from the edge. Use a piece of scrap wood and a hammer to gently tap it into place.
Sand the entire surface of the project and then wipe away any excess sawdust.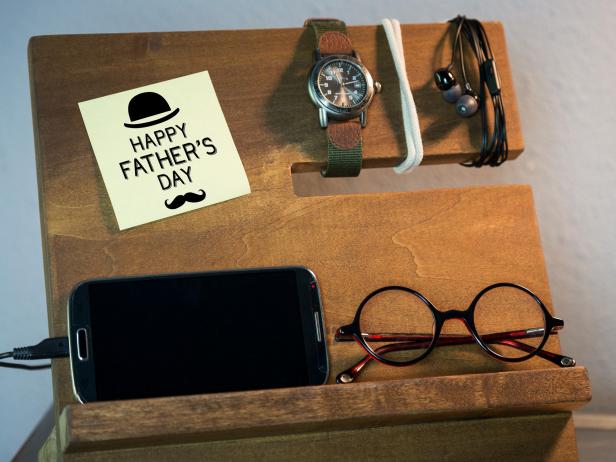 Fathers Day Tabletop Valet
Finish your tabletop valet with stain if you wish. Then add a coat of varnish or wood wax to seal it.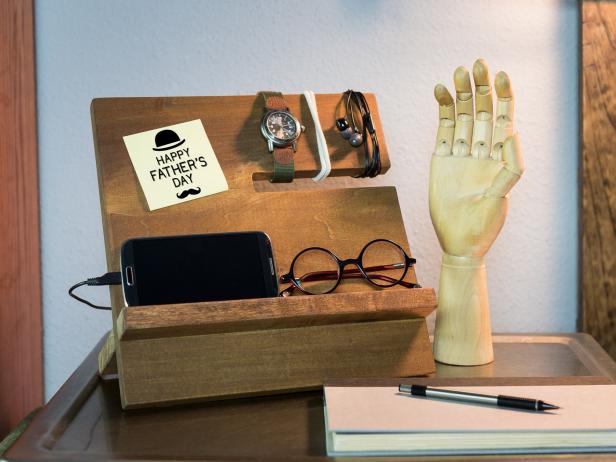 Fathers Day Tabletop Valet
Your gift will hold a mobile phone for charging, watches or bracelets, and a few other small items. If Dad prefers, this makes a great stand for binging on his favorite shows with his tablet.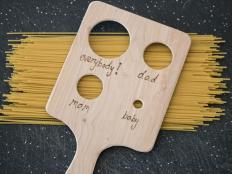 For a dad who loves gadgets, a customized pasta measuring tool is an easy and fun DIY gift this Father's Day.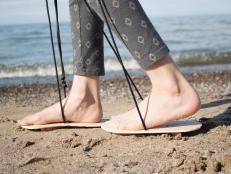 Let your kids leave tracks wherever they wander on the beach with these DIY animal footprints.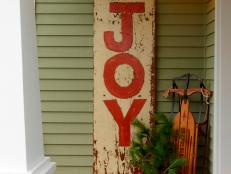 For the holidays or anytime, use an old board or a cabinet door to post your favorite message.