5 Essentials You Must Have for Your Grown-up Bonfire
During childhood, autumn consisted of pumpkin carving, corn-maze maneuvering and turning down any and all invites to visit haunted houses. (Because, nightmares!)
Another mark of the season? Cozying up in a quilt, s'mores in tow, around a blazing bonfire. Why limit all that wonderful fun to our youth when you can throw yourself a top-of-the-line adult bonfire?
More Seasonal Fun From Made+Remade
Here's all you need to throw an unforgettable smoky-soiree, right in your own backyard.
The perfect pit party would not be complete without some seriously comfy blankets and quilts. Gather some of your prettiest throws and stick them into baskets or wire storage boxes. Place them around the pit and throughout your entertainment space to be sure your friends are cozy throughout the evening.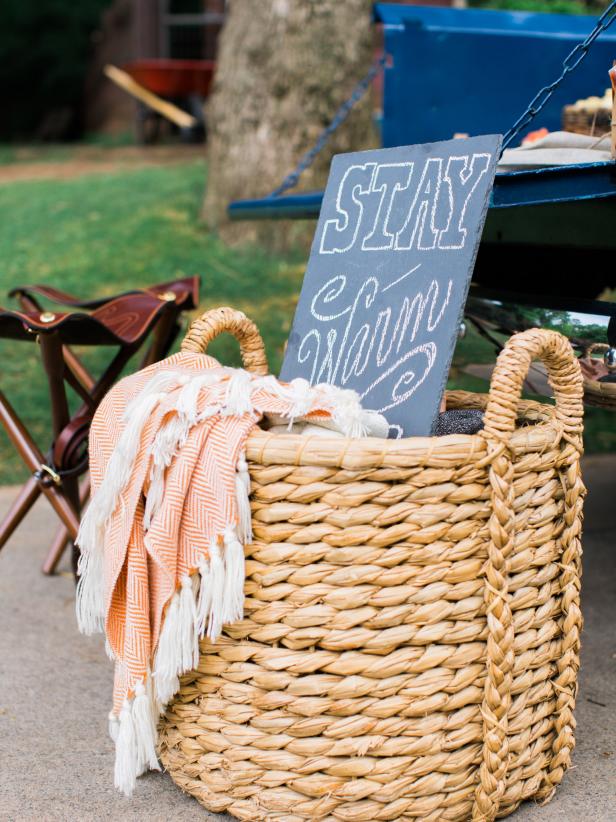 Basket of Blankets
As the sun goes down at the stadium, temperatures can drop drastically. Keep your guests warm and comfy with a basket filled with woven throw blankets. In addition to adding comfort, blankets offer another opportunity to work your team colors into the party.
Flynnside Out Productions
Some last minute guests coming to crash the party and you want to be sure there are enough seats for everyone? Bring out some of your prettiest poufs and floor pillows and stick them around the pit for additional seating. Not only does it solve your number problem, it's a stylish solution that everyone is sure to love. And—don't worry. No one will mind sitting crisscrossed-apple-sauce when there are batches of booze floating around!
Speaking of booze.., we're all grown up and it's time to kick it up a notch! Gone are the days where fruit punch and regular ol' cocoa will get the job done. We're not throwing any old kiddie party, after all.
My picks for boozing by the blaze? Take inspiration from the season and serve drinks that just feel like fall. Anything with pumpkin, hot cocoa or cinnamon and nutmeg are guaranteed to be crowd pleasers. My personal favorites? Boozy Hot Chocolate, Pumkincellos and Caramel Apple Martinis. Sip by the pit and enjoy that brisk autumn air.
Again, it's time to kick it up a notch from the boring bonfire hotdogs and marshmallows. Wow your guests with a thoughtful and, you guessed it, seasonal snack spread! Dress up those shiny Red Delicious and Granny Smiths with fall favorites: chocolate and caramel. Skewer slices and set up a build-your-own candy apple bar, complete with all the sugary fixin's!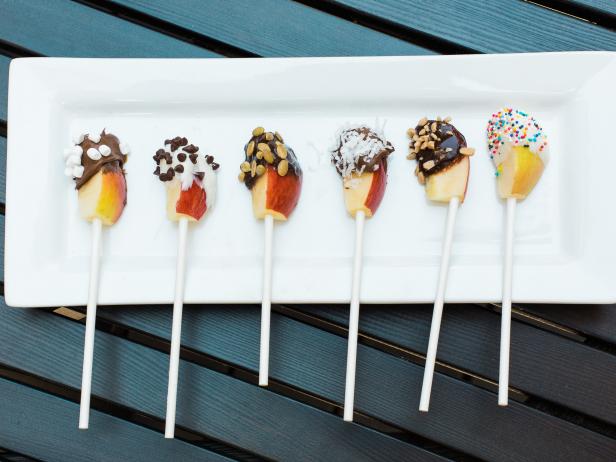 Encourage Experimentation
Try different topping combinations, like white chocolate with mini mint chocolate chips or hazelnut spread and coconut.
Flynnside Out Productions
Want a salty option as well? Bag up some specially-spiced popcorn and keep it within arm's reach! I also love the idea of setting out an expertly-executed charcuterie board because, really, does anything say "adult" more than that?
Add to the autumn-inspired atmosphere by building on that fire-gleam theme. My tip? Double your fireside glow by placing candles throughout your outdoor space. Hollowed-out apples turned tea light holders make for the perfect autumn tablescape.
Flynnside Out Productions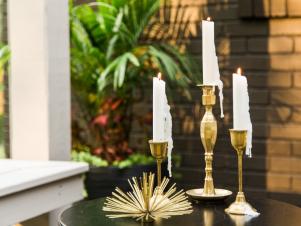 Flynnside Out Productions
Not wanting to roll your sleeves up? Not to fret! You can still add autumn-vibes with some bare-bones candlesticks, paired with some yummy cinnamon, vanilla or caramel-scented candles.
Just because we're old enough to rent a car doesn't mean we're ready to hang up our hat on festive fall activities. Grown-ups deserve a little fun, too!
Make this bonfire a BYOP (Bring Your Own Pumpkin) and set up a pumpkin carving competition with some quirky templates and a couple of trash-bags for all those gooey (but so, so fun) pumpkin-guts.
If you're trying to cut down on clean-up, invite your friends to bring plastic pumpkins. Set up a crafty paint station, complete with brushes, glitter and gilding supplies galore! Spend the night flexing your creativity with your closest comrades, and even offer a small prize for the prettiest, most pin-worthy painted pumpkin at the end of the night.