Fabulous DIY Ideas for a Fun Fairy Garden
Use natural elements and simple craft materials to unleash your creativity.
My kids have been known to make fairy gardens anywhere and everywhere – a miniature scene in a potted plant, beside a mossy tree, or under a shady shrub. Their imagination takes over as they create a tiny environment that's usually so small it would go unnoticed to the untrained eye.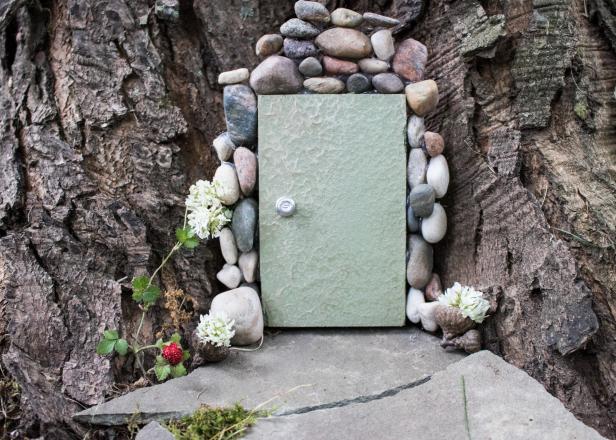 DIY Accessories For Your Fairy House
There are lots of miniature accessories you can buy for your fairy garden (your kids will inevitably try and spend their entire allowance splurging on items like a tiny wheelbarrow or picnic basket for their fairies), but there is a lot of handmade potential too. Use natural items and simple craft materials to give your fairy garden an even more naturalistic, woodland look.
Let your mind wander, and spend a day helping your kids create their own backyard garden. Use items like these to facilitate your craft:
twigs
acorns
stones
loose tree bark
pinecones
oven bake clay
embroidery thread
brad nails
hot glue
small pieces of fabric
beads
scissors
embroidery needle
hammer
One of our favorite local events is right around the corner, and if you're nearby Rochester, NY you should make a point of visiting the Fairy Houses Tour at the Corn Hill Arts Festival. If you miss the event on July 9th and 10th you can still catch an up-close look at the winning houses at the The Strong National Museum of Play through the end of the month. Glean inspiration from the best, and get creative making your own fairy garden elements like these:
A Magical, Miniature Doorway
The base of nearly any tree can be transformed into a tiny entryway, a perfect little imaginative detail to kick off your backyard fairy garden. A door can be made of nearly any scrap wood; I painted this piece of plywood a mossy green, and added a pushpin to simulate a doorknob.
DIY Accessories For Your Fairy House
A doorway will feel more naturally incorporated if you anchor it in its surroundings. For this installation, I hot glued pebbles to create a faux-cobblestone wall, molding the shape of the stone surround to fit perfectly in the crevice of the tree trunk.
Natural Pathways and Walls
It's not just about crafting a cobblestone house. Pathways for the fairies to step upon are an easy accent to create too. Create stepping stones with small, flat pebbles, or simulate a deck with tiny branches in place of common deck boards. We had leftover slivers of flagstone from a recent project, and the kids quickly claimed them in order to create a tiny flagstone walkway. These same stones, or the pebbles used to make the cobblestone door surround can also be used to create stacked stone walls.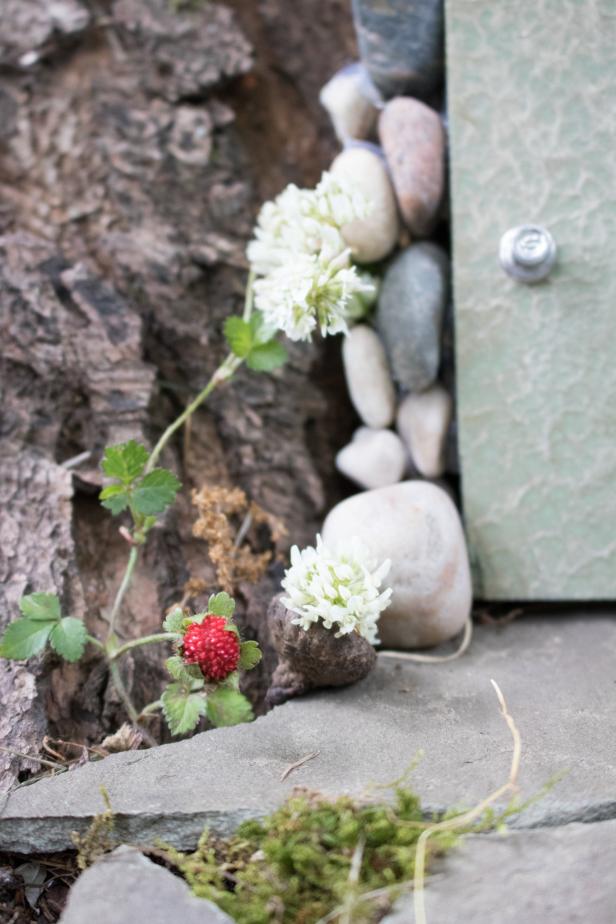 DIY Accessories For Your Fairy House
Use acorn caps to make miniature planters – a pinch of soil and the tiniest of weeds like these clover blossoms instantly become a tiny decoration. Similarly, you can use oven-bake clay to create colorful little planters the size of a thimble to add more color to your dwelling.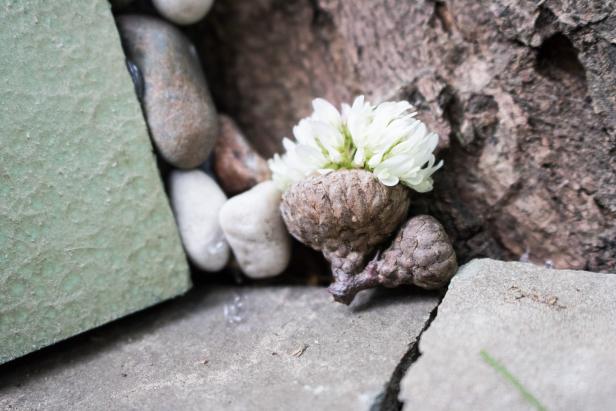 DIY Accessories For Your Fairy House
Craft a simple hammock for your garden using a piece of fabric. Trim the fabric into the shape of a leaf, and knot pieces of embroidery string to either end. The hammock can easily hang between two pieces of ground cover – like this pachysandra – or be attached to twigs plunged into the soil. Fairies love hammocks (and swings too, ones with long, braided chains).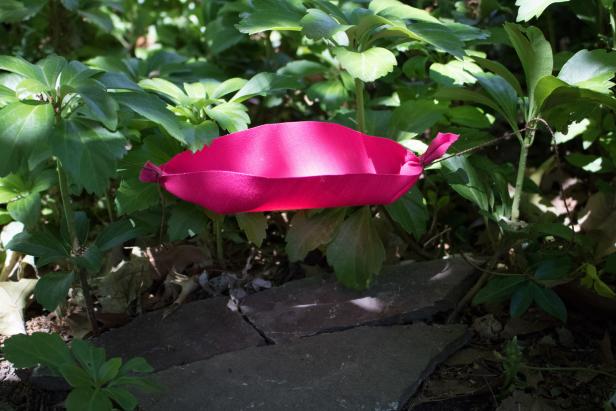 DIY Accessories For Your Fairy House
Fairy Garden Arbor or Trellis
It's easy to make an arbor structure using green (i.e. freshly cut) twigs that still have some bend to them. Braid the twigs, periodically applying hot glue to help them stay together, and then anchor both ends of your arbor in the ground. As a little touch, transplant rooted wildflowers along the base of the arbor, weaving the flowers up the sides.
Create a ladder by gluing together twigs with hot glue, and using embroidery thread to add detail. Imagine that the ladder allows access into a secret fairy loft, or from the ground into a potted plant.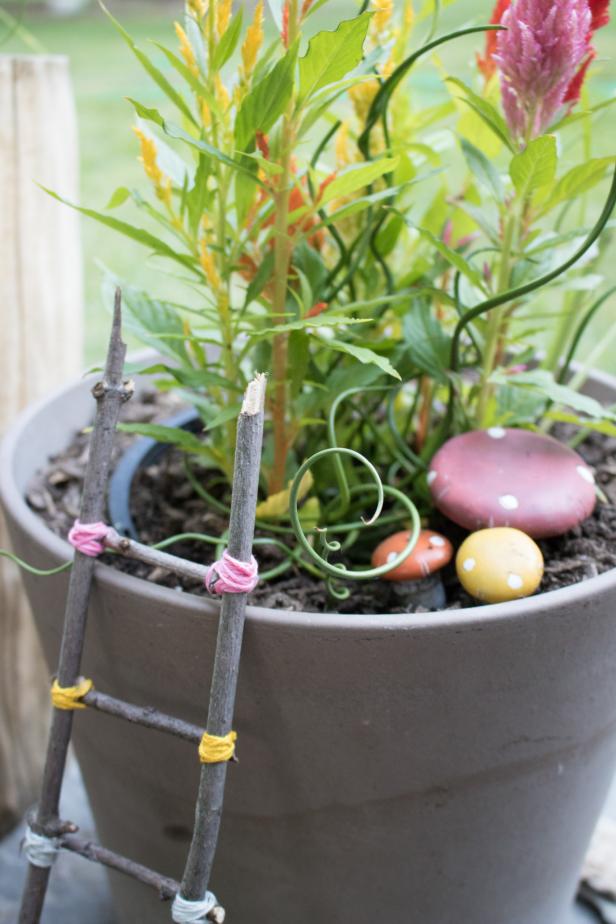 DIY Accessories For Your Fairy House
Landscaping and Decorative Accents
Embrace moss, pretty weeds, and plants like succulents as a part of your garden. This tall moss makes for a pretty hedge lining the pathway.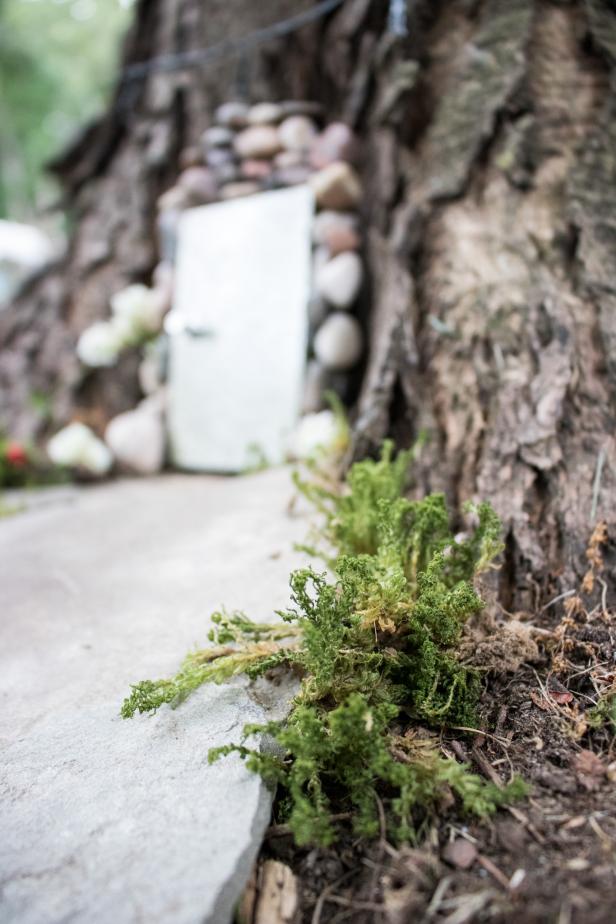 DIY Accessories For Your Fairy House
Stones can easily be painted to imitate mushrooms, and bring nice color to your fairy garden too.
Get creative with the natural elements found in your own yard and supplement with little treasures to make a miniature scene that's truly unique!