Learn how easy it is to create beautiful embroidered personalized silhouettes of your pets.
Made+Remade is dedicating this week to Pet Love, a celebration of our beloved, four-legged companions. Our bloggers will share cool projects and tips to help DIYers get the most out of pet ownership.
I've really taken to embroidery this winter and I thought it would be so much fun to do a personalized silhouette of my editor's pug, Oskar. Yes, he spells it with a "k." I was told he is Euro that way! I think you will be super surprised at how easy this craft is to create. You can use this to make fun wall hangings (like I did in this post), pillows, dish towels, t-shirts and more.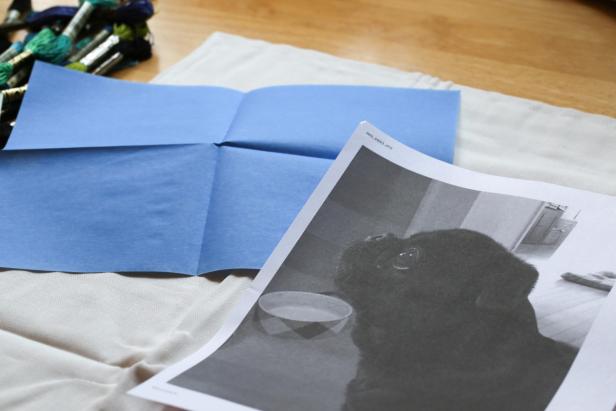 Supplies for Embroidered Pet Silhouette
Supplies for the embroidery pet silhouette are gathered.
fabric
embroidery floss
embroidery tracing paper
ballpoint pen
fabric scissors
needle
embroidery hoop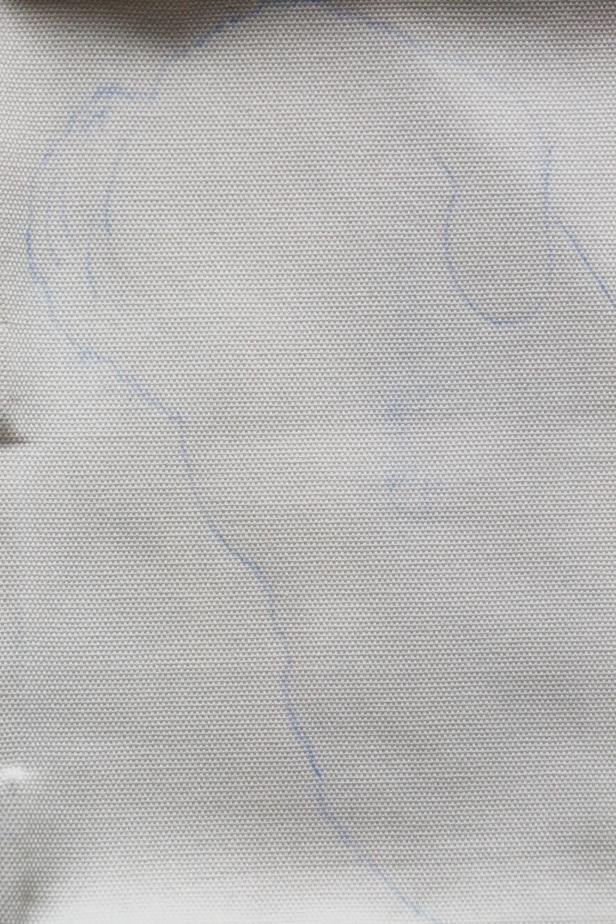 Transfer the Pet Silhouette to the Fabric
Trace the silhouette of your pet onto the fabric with embroidery tracing paper.
Print out a large copy of your pet's photo.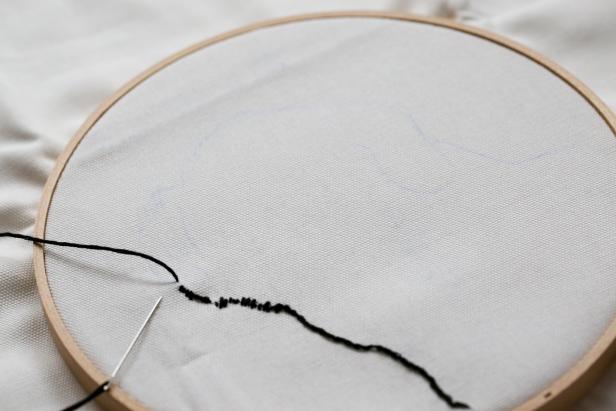 Stitch Around the Pet Silhouette
Stitch along the silhouette outline using simple basic stiches.
Next, following the tracing paper package directions, trace and transfer the image onto the fabric.
Place the fabric in the embroidery hoop and with small simple stitches follow along the lines on the tracing.
You can use free-hand lettering or simply repeat the tracing technique for the letters using printed letters in the size and font of your choice.
When you are all set, cut the silhouette from the fabric.
If you decided to leave the silhouette in the embroidery hoop to act as a frame like I did, simply cut the excess fabric close to the back of the hoop for clean edges.
Step back and admire the resemblance then display with pride. Mix it up. Don't be afraid to try making light silhouettes on dark fabric. Try making one for all your favorite pets to create a one-of-a-kind wall gallery.