Make an Herb Garden Kit for Valentine's Day
Learn how to make a small growing kit for friends, family, and kids this Valentine's Day. Fill it with everything they'll need to cultivate their own little herb garden.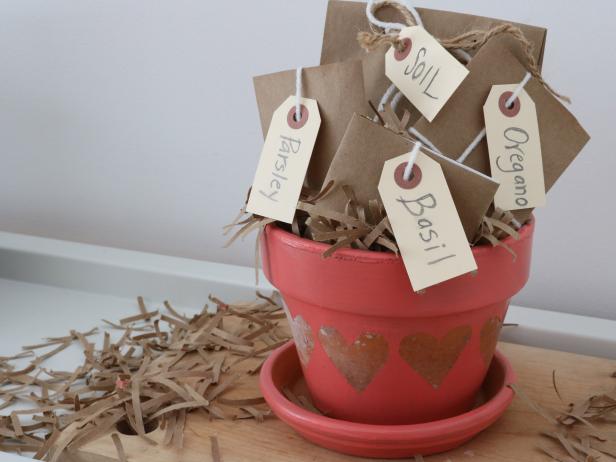 DIY Valentine's Day Herb Garden
An herb garden kit is an easy and practical gift to make and give this time of year. With Valentine's Day and the spring gardening season right around the corner, spend an afternoon creating these gifts with your children. They make for easy presents for teachers, grandparents or BFFs, and the kids will enjoy the opportunity to craft, create and learn about container gardening too.
Begin by cleaning a clay pot and saucer. Consider adding a little detail to the pot before you paint – I trimmed painter's tape into hearts, and placed them around the container's exterior.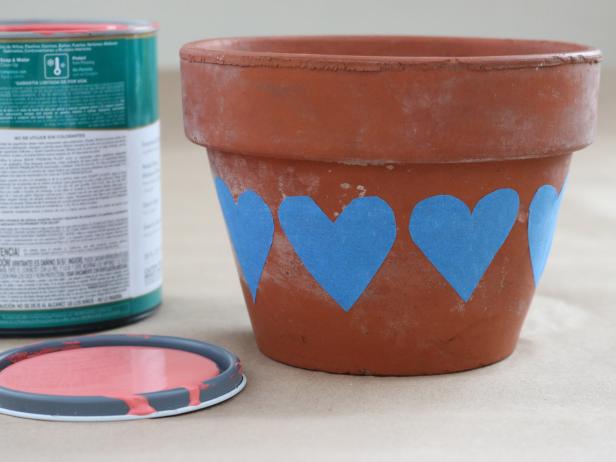 DIY Valentine's Day Herb Garden
Use a paintbrush and latex paint to coat the entire surface, including over the edges of the tape decoration. If you need to apply more than one coat this project might take longer than an afternoon.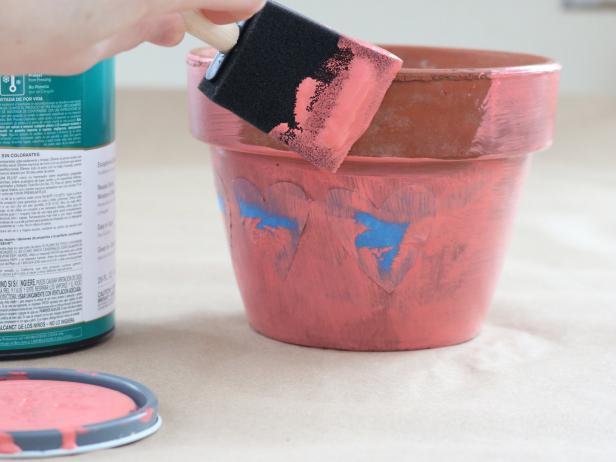 DIY Valentine's Day Herb Garden
Once the paint is dry, you can remove the tape to expose the underlying hearts.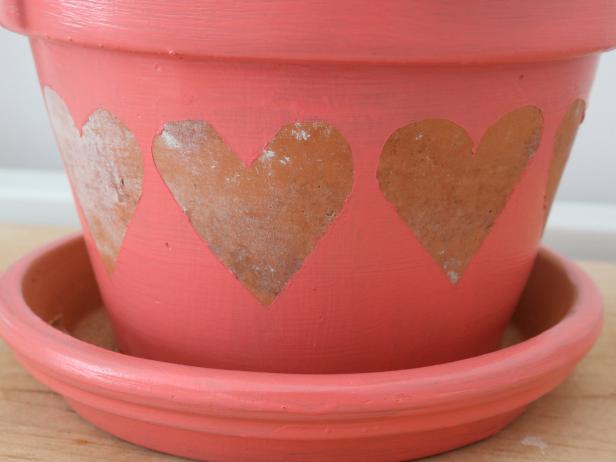 DIY Valentine's Day Herb Garden
Fill your customized planter with a variety of herb seeds. Herbs are great for companion planting, thrive when planted together in the same pot, and are easy to grow indoors this time of year. Wrap the individual seed packets with brown craft paper, and label them. While you still have the craft paper out, run pieces through a paper shredder to make easy filler for your gift. No shredder? Cut the paper with scissors for the same effect.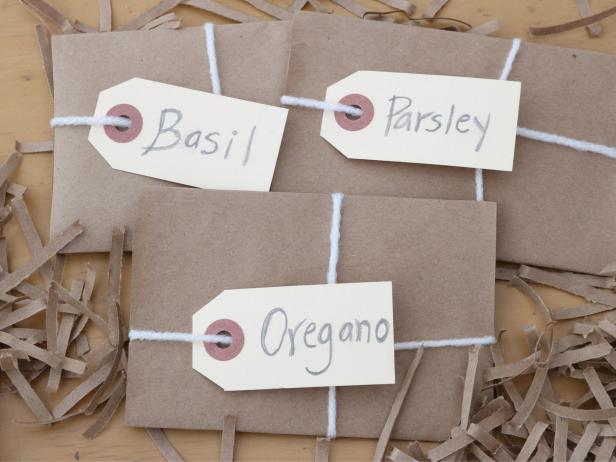 DIY Valentine's Day Herb Garden
Fill a brown paper lunch bag with four cups of potting soil, and pack all of the kit components into the clay pot. Enjoy giving this inexpensive and simple gift to others this Valentine's Day!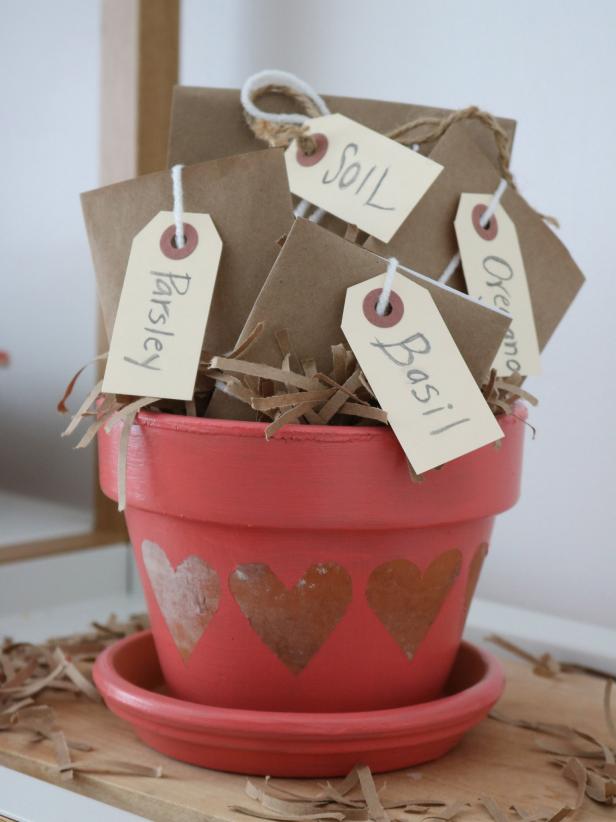 DIY Valentine's Day Herb Garden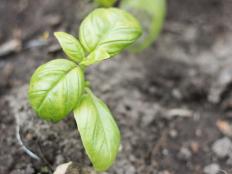 Get your green thumb to work and plant these favorite herbs in the garden.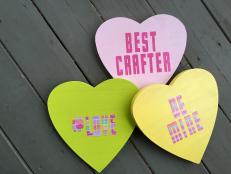 A plain wooden heart form is the only decoration you'll need to throw a super-crafty Valentine's Day party.