Make a Pretty Coffee Filter Wreath
Learn how to transform plain paper coffee filters into a beautiful wreath for spring.
I love working with paper. Last summer we were cleaning out a relative's place and I ended up with a ton of paper coffee filters. I didn't have the heart to throw them away thinking that one day I could somehow use them. I wasn't planning on drinking 800 pots of coffee (my husband might beg to differ), but I thought it would be fun to re-purpose them into something practical, useful and different.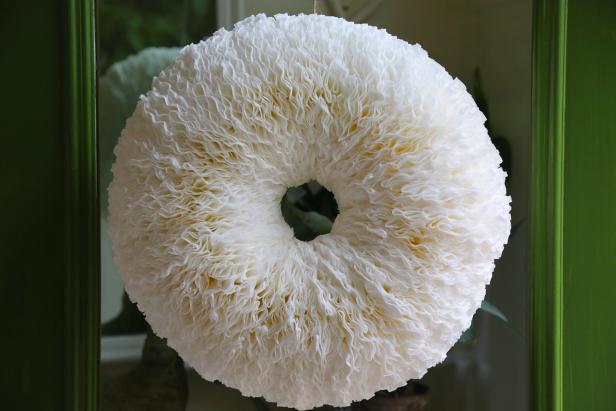 Display the Coffee Filter Wreath
Learn how to make this wreath from coffee filters.
Perhaps what I came up with would remind me of my relative too. As I thought, I crinkled the thin paper between my fingers, and noticed how beautiful and almost rose-like they appeared pressed together in my hand. It dawned on me that I could transform these into a wreath, and boy is it a pretty one.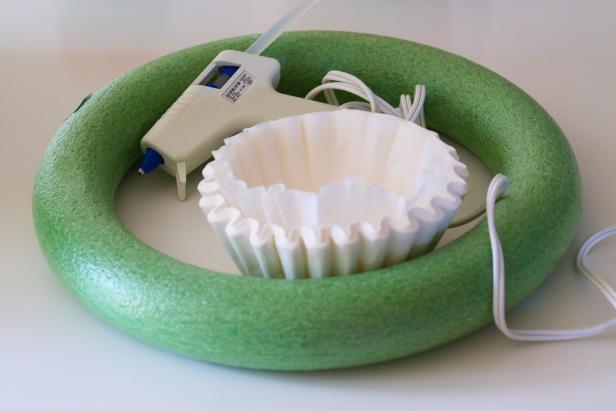 Coffee Filter Wreath Materials
Gathering supplies for the coffee filter wreath.
I'm not going to lie. Hot gluing 700 coffee filters to a wreath form takes time. In fact, this craft took a few hours, but the cost was practically next to nothing and the resulting wreath is gorgeous.
For this craft you will need :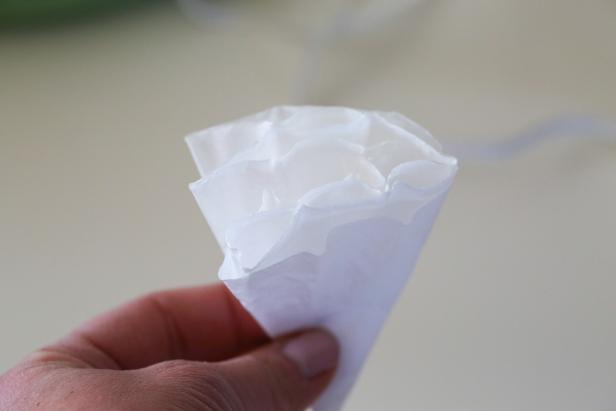 Coffee Filter Wreath Petal Assembly
Fold the coffee filter in half three times to create one petal.
12 inch firm foam wreath
700 or so coffee filters
hot glue gun
scissors
garden twine or ribbon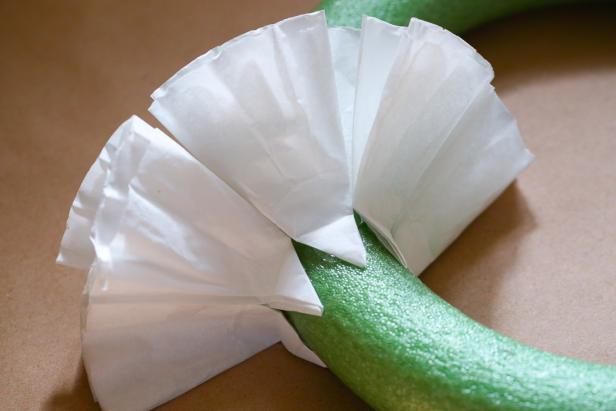 Hot Glue the Petals on the Coffee Filter Wreath
Staggered rows of coffee filter petals are added to the wreath.
To make a petal, fold one filter in half, then again and once more. It should look like this. Fold up the bottom tip into a small triangle and glue it into place on the wreath.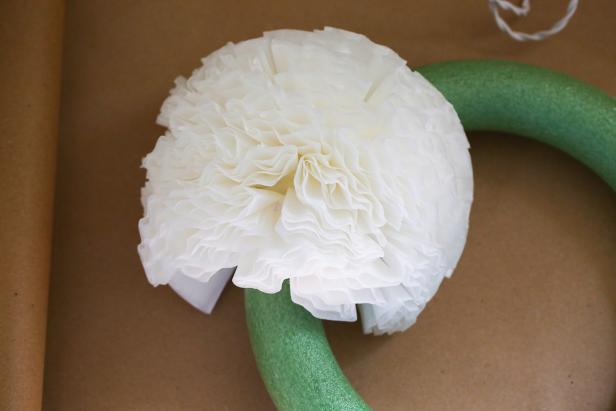 Glue Coffee Filters Around the Entire Wreath
Continue gluing coffee filter petals all the way around the wreath. The filters should be densely glued together.
As you begin gluing the petals to the wreath form, stagger the rows and glue them closely together. Continue gluing them in place around the wreath. Work in the same direction until you make your way entirely around the wreath and meet the original petals.
Once you have made your way with petals all the way around the wreath, trim any petals that stick up a bit too high with a pair of scissors. You can leave your wreath white, or you can try adding color to it with some tinted spray paint. To hang the wreath, tie a piece of twine or ribbon around the top and display.