Learn how to transform bakeable clay into these easy and customizable garden markers for indoors and out.
Every spring without fail, I get the gardening bug. It's a good kind of bug where I watch the snow melt and the earth begin to awaken after a long slumber. I scour seed catalogs, plan my gardens, and even begin potting herbs up on the windowsill that I will eventually transfer to the garden after the danger of frost has passed.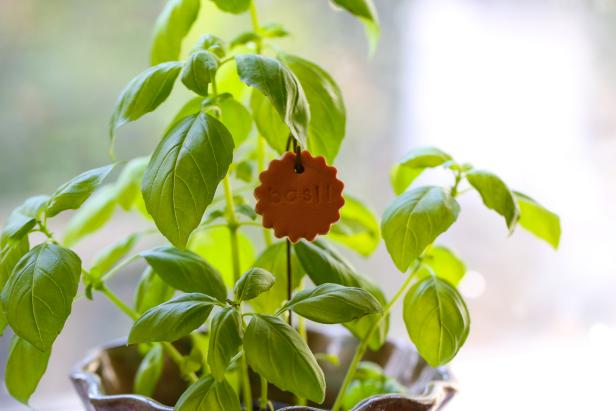 Create Clay Garden Markers
Try adding the clay markers to your windowsill garden.
Each year, I also create new garden markers for the season. This year I thought that it would be fun to create some customizable ones out of bakeable clay. We had some left over from a school project and it was the perfect easy project for a very rainy spring day.
For this craft you will need: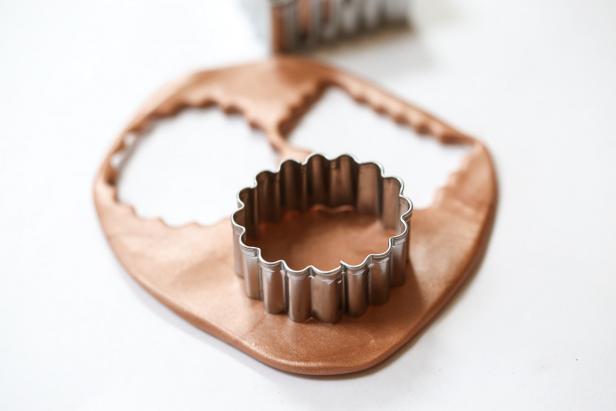 Create the Shape of the Clay Garden Marker
Roll out the clay and then press in the shapes of your choice.
bakeable clay
small metal "cookie cutter" shapes
rolling pin
dried floral stems for texturizing
small letter stamps
bamboo skewer
oven
cookie sheet
wire coat hanger
wire clippers
pliers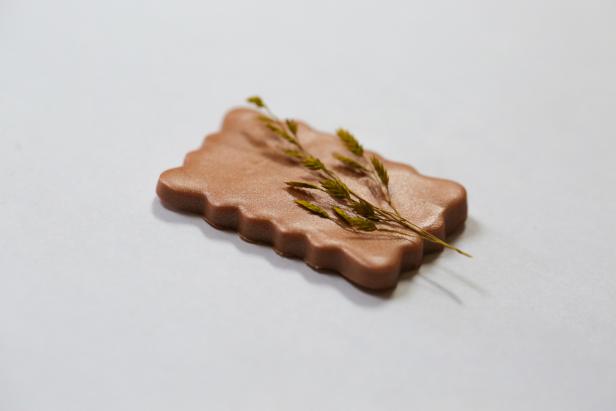 Press a Dried Floral Stem into the Clay Garden Marker
Add texture to the garden markers with dried floral stems.
I chose a copper colored clay for my markers because I love the look of copper in the garden. Begin by working the clay between your fingers and hands to soften it. Roll it into a ball and then roll it out flat on your working surface. Push the metal shape into the clay to create your shape.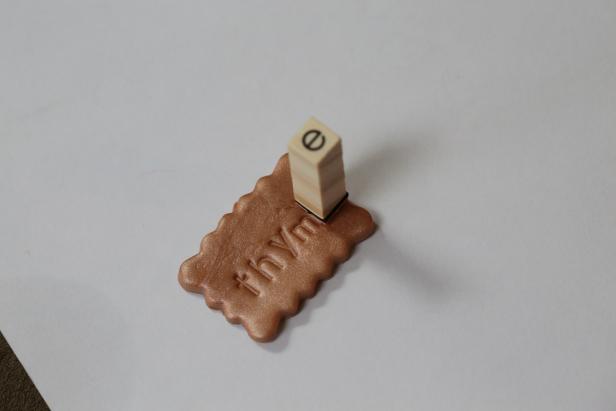 Add a Label to the Clay Garden Markers
Give the garden marker a name with small lettered stamps.
Next, take a small bit of your dried floral selection and gently press it into the clay and remove it. This creates a bit of texture for the background.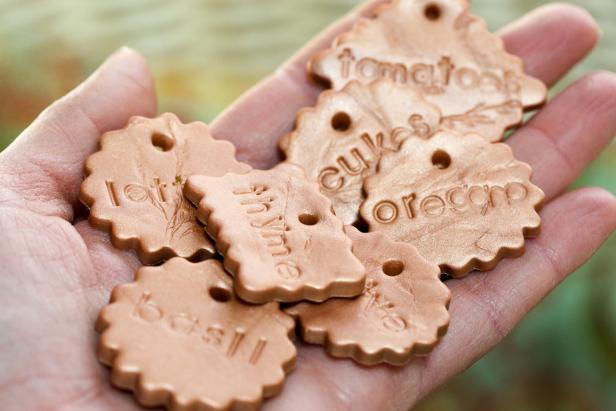 Completed Clay Garden Markers are Ready for Wires
These markers are ready for wiring and use.
Then with the small stamps, press the word into the clay. With the bamboo skewer, make a hole in the garden maker for hanging. Lay the garden markers out on a cookie sheet and bake according to the clay's packaging.
While the markers are baking, take apart a wire hanger. The piece that lodges into the cardboard tubing is already a perfect hook for hanging. Simply cut this hooked piece and straight wire from the hanger. Once the markers are cool, add one to each hook and put them to use in your garden.