Kid-Friendly Wooden Stamps
Find out how to upcycle ordinary branches into a fun and easy summer craft project.
I've experimented making stamps out of all kinds of materials over the years. The classic potato stamp has been used for decorating many-a-present, and it's fun to learn to carve stamps out of linoleum, or create your own block stamps too. But when it comes time for creative summer entertainment, the wooden stamps made from upcycled tree branches might be right up your alley – they're perfect as a camp craft, or for an afternoon spent helping kids understand how to use simple hand tools.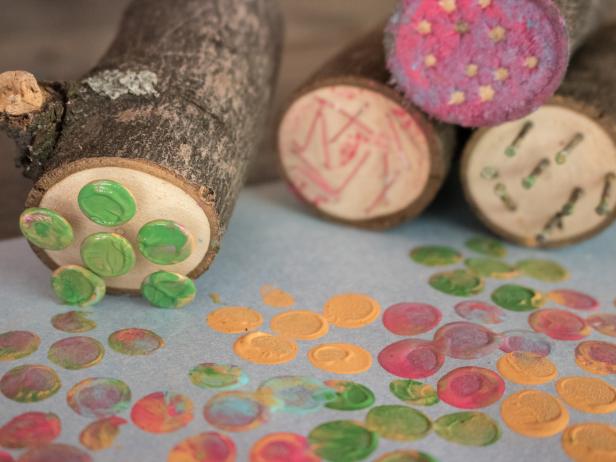 Wooden Stamps Made From Logs
The real beauty of these stamps is that they're essentially free, made from fallen branches 1-3" in diameter. You and the kids will be able to customize them infinitely using simple hand tools. Here's a sampling of what tools and products I used, but as you'll understand, anything is fair game:
hand saw
thumbtacks
hammer
nails
drill bits
staples
hot glue
and of course, lots of different colors of acrylic paint
Start by finding fallen branches. You'll use the hand saw to trim them into short lengths with flat ends.
Wooden Stamps Made From Logs
Consider each flat end of the branch a stamp surface. Use the tools and materials to change the surface area into a unique stamping pattern. For example: cover it in thumbtacks or brad nails to create polka dot stamps.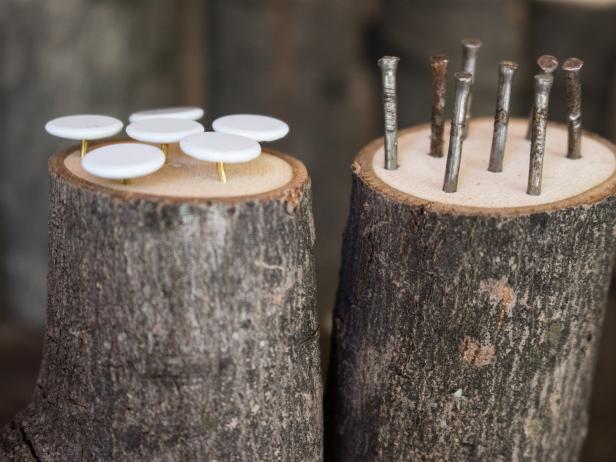 Wooden Stamps Made From Logs
Hot glue offers a similar effect as carving, but in reverse. Use the gun and glue to create a design on the end of the branch, or your own set of A-B-C stamps.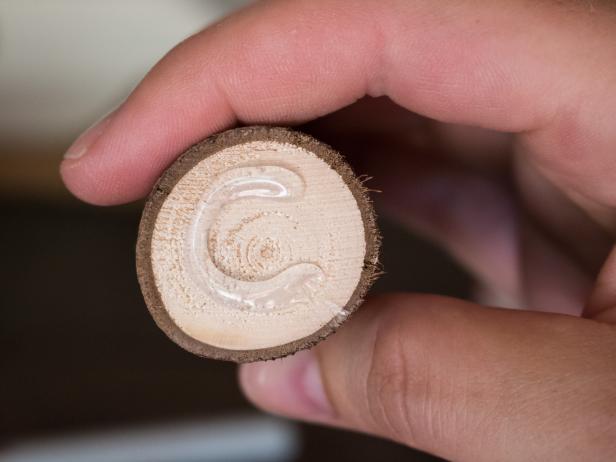 Wooden Stamps Made From Logs
Drill bits, screwdriver heads, and even threaded bolts make for creative patterns too. Just use the hammer to tap-tap-tap a pattern into the wood.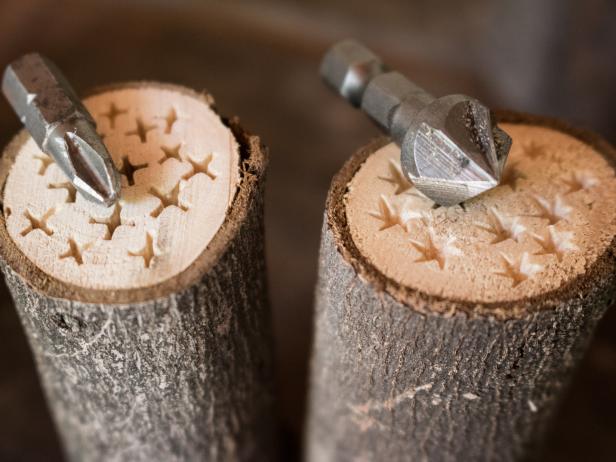 Wooden Stamps Made From Logs
Spread paint thin on your crafting surface. The wood will be durable, so you can wipe it clean or rinse it off when you want to use a different color.
Use your stamps to create art, wrapping paper, or even purchase fabric paint and use it to decorate a camp shirt!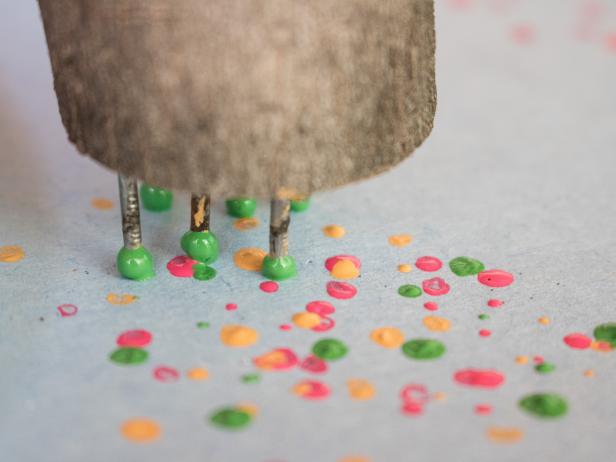 Wooden Stamps Made From Logs