Basic Knitting: Practice Knitting with a Simple Scarf
Knitting newbies, find time during your lunch hour to make this easy-to-achieve scarf.
For some, knitting can sound like a very daunting DIY project. Once you've practiced the first steps of getting a project up and running, you'll wish you'd been knitting for years. But if you're new to knitting, it's important to keep practicing simple knitting to help build confidence and skills. Creating a simple scarf is a great way to reinforce technique and solidify muscle memory.
If you've recently started knitting, make sure to bookmark these videos and roundups. They offer great refreshers for knitting basics.
This quick-to-create scarf looks great when paired with an oversized shawl pin or antique brooch. It's not so long that it lags behind you, but the bulky yarn keeps your neck warm while out and about in the colder weather.
Setting Up: Cast on 25 stitches.
Knit: Knit each row in garter stitch for 175 rows. For a longer scarf, add a fourth skein and continue knitting until you've reached your desired length.
Finish: Bind off and weave in all ends. Add a shawl pin to keep the scarf in place while wearing.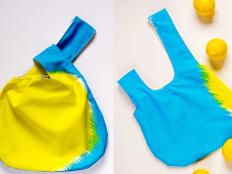 This stylish fabric bag you make yourself is a great carry-along for your next farmers' market trip.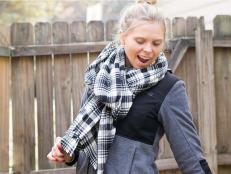 This easy to create scarf makes the perfect holiday gift.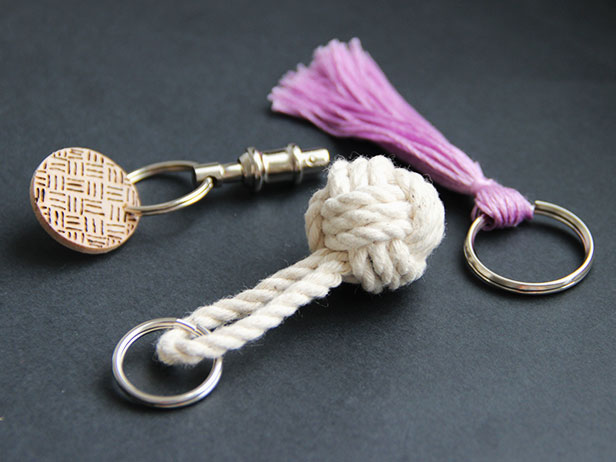 There's no good time for a heavily used item to fall apart, but of course, a busy morning is usually when a well-worn keychain will decide to disintegrate. Rather than buying to replace it, try one of these three DIY ideas!