Create a Vacation Keepsake Shadowbox
Turn trip brochures and maps into a memory-filled piece of wall art.
This summer we took a family vacation over 6,000 miles away from home to the beautiful Hawaiian Islands. On the islands, we did road trips, hiked to waterfalls, rode horses, peeked into volcanoes, walked the most incredible white and black sand beaches. We made memories that will last a lifetime. Once home, I realized that we had accumulated a bunch of beautiful maps and brochures from our adventures. I decided instead of sticking them in a drawer or box, I could turn them into a piece of wall art that would remind us of our journeys every day.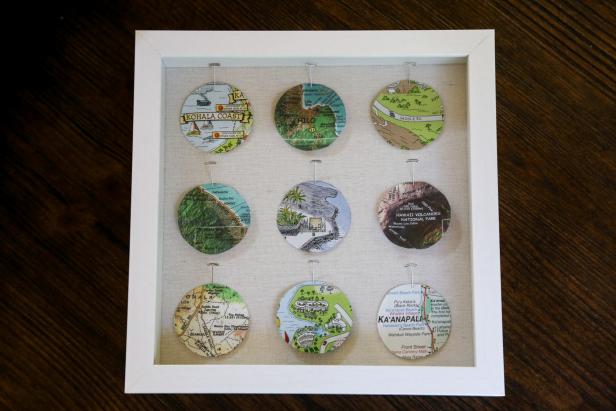 Craft a Vacation Keepsake Shadowbox
Celebrate your favorite places with a trip shadowbox.
For this craft you will need:
assorted maps and brochures
9 x 9 inch shadow box
t pins: half inch
scissors
pencil
cardstock (optional)
glue stick (optional)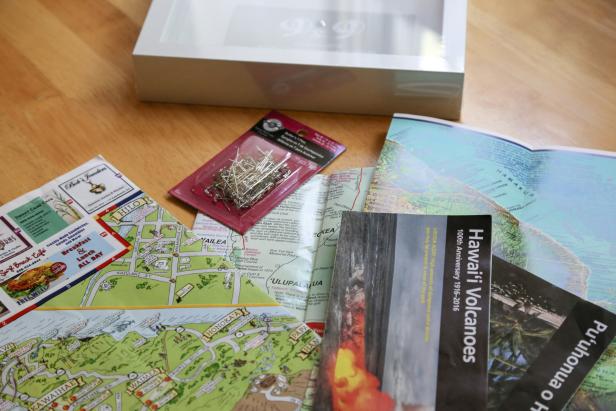 Supplies to Make a Vacation Shadowbox
Try selecting maps and brochures with lots of vibrant colors and design styles.
From the maps and brochures, select the places that hold special memories for you or your family. Trace a circle onto the section of the map that you would like to add to the box and cut it out with a pair of scissors. Repeat until you have nine circles.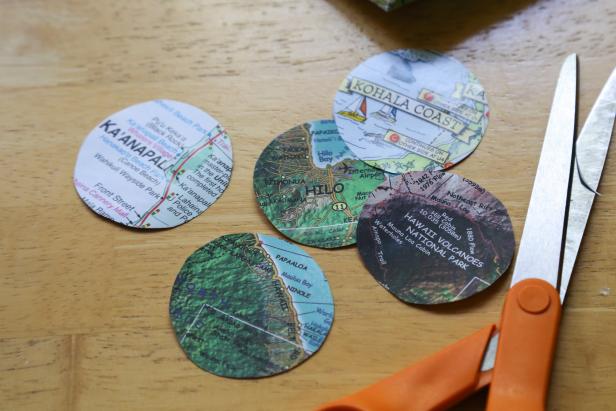 Create the Disks for the Vacation Shadowbox
Cut out the shapes of your choice. From circles, squares to hearts, the possibilities are endless.
Tip: If the paper is thin, glue a cardstock circle of the same size to the back to prevent it from curling.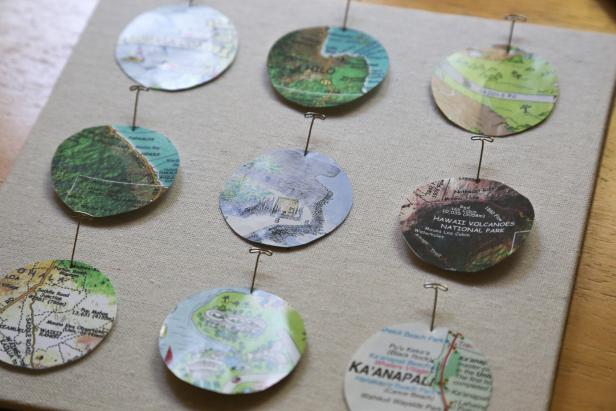 Mount the Circles on the Shadowbox Backing.
Arrange the circles into place and then pin them on the back of the shadowbox.
Next, arrange them on the backing of the shadow board and pin them in place.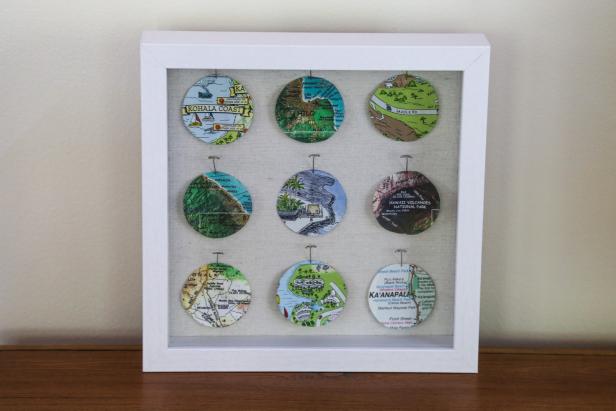 Display Your Vacation Shadowbox
This shadowbox is the perfect keepsake from your trip.
Return the backing to the shadow box and hang it in a special place for all to see. For other fun twists on this idea, try mixing up the theme with concert tickets, special events, weddings, bridal showers, baby showers and more.