Wedding Centerpieces for Every Budget and Style
Get fresh ideas in a range of styles for what to display front and center on your big day.

The average national cost of a wedding in 2015 was $32,641, according to The Knot. Yikes! Whether you plan to go above and beyond that number or plan to elope after seeing that cost, there's a lot to consider when planning your big day.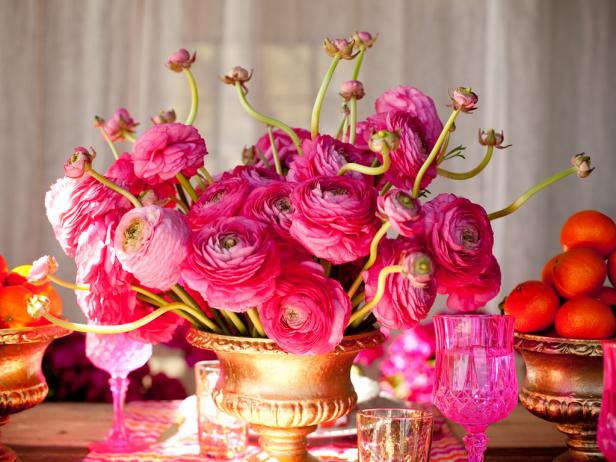 Uniform Flowers
With so much mixing and matching of patterns, this is a great opportunity to make a statement with bold monochromatic arrangements. Artfully arrange dozens of bright pink ranunculus in a single gold vase to create a striking focal point in the center of the table. Courtesy of Camille Styles, editor of CamilleStyles.com
Once you've determined the major details like the budget, venue and date, you can start planning the decorations and style aspects. A centerpiece is a great place to tie in the various design elements of your wedding. For example, if you're having a beach wedding, consider adding subtle coastal touches like driftwood to the reception tables. If you're getting married at an upscale country club, maybe consider classic white and blush blooms and romantic candles. Color palettes, region of the country you're getting married in and time of day are all factors that can help determine your centerpieces.
Whether you're planning your own wedding or simply getting ideas for a friend or family member, check out these beautiful centerpieces ranging in style from traditionally elegant to boldly eclectic.
Sugar Magnolia
Paper flowers are a great departure from traditional floral arrangements, but they can still make a strong visual impact. For this garland, we made paper magnolia blossoms and attached them to real magnolia branches, then arranged them all down the length of the table. Design by CamilleStyles.com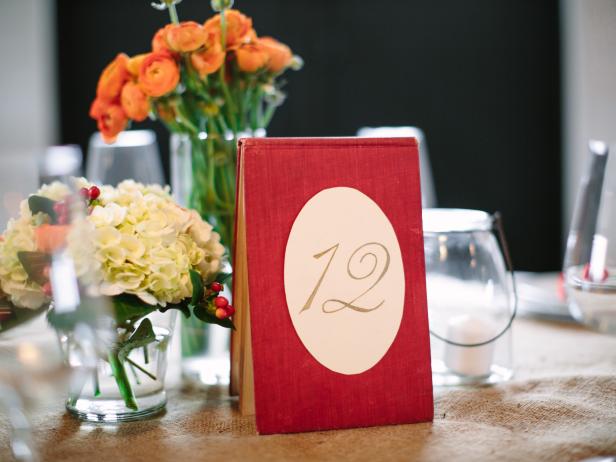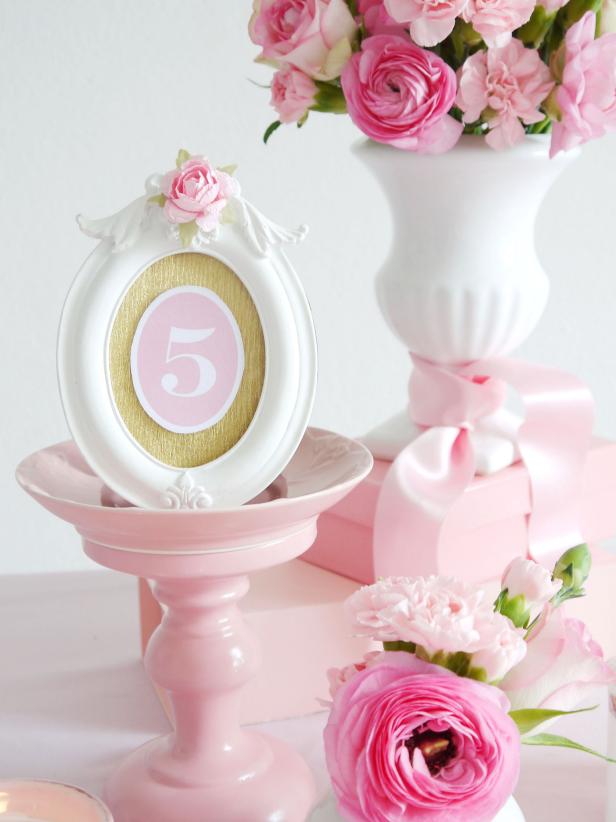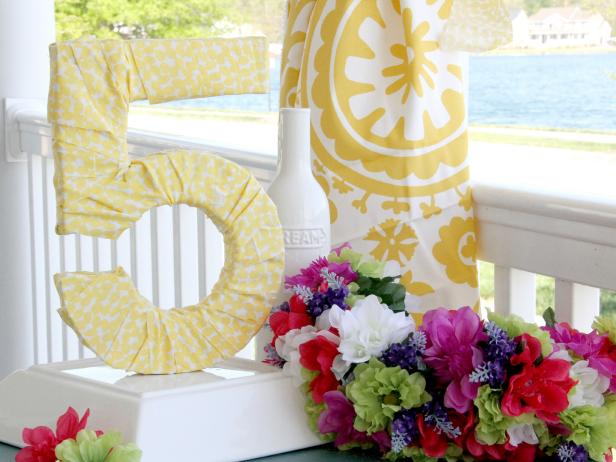 Printable DIY Table Numbers for Weddings
For your DIY wedding centerpiece, gather the following materials: spray paint matching your table colors, ceramic candleholders, small oval photo frames, printable table numbers, vintage saucers, gold crepe paper, scissors, hot glue, foamy double-sided tape and paper rosebud embellishments.
Colorful Retro
Creating modern floral arrangements that don't look overly sparse can be tricky. The Byrd Collective used two rectangular glass vases to create monochromatic bunches of complementary flowers. By grouping together yellow blooms in different varieties, like dahlias, daffodils and billy balls, florals instantly take on a brighter and more contemporary look. Design by CamilleStyles.com
Use Upcycled Containers
An old cheese box, filled with floral foam, serves as a conversation-starting container for this low centerpiece of white cabbage roses, pittosporum and silvery Dusty Miller. Small brown bottles, filled with more blooms and clippings, give the small centerpiece greater visual impact.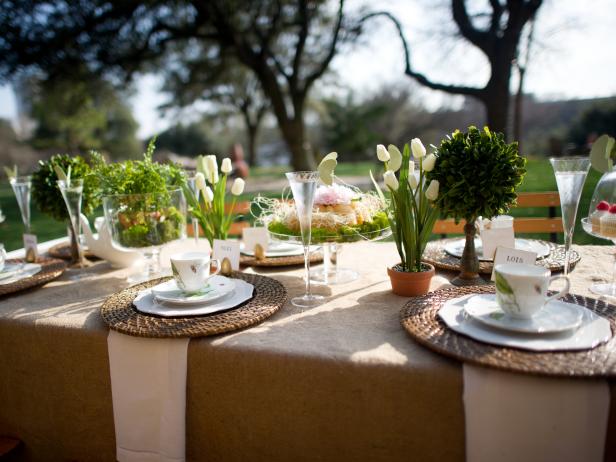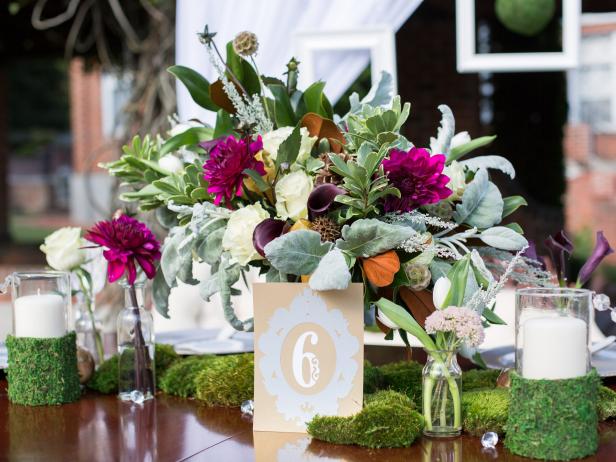 Shalese Danielle Photography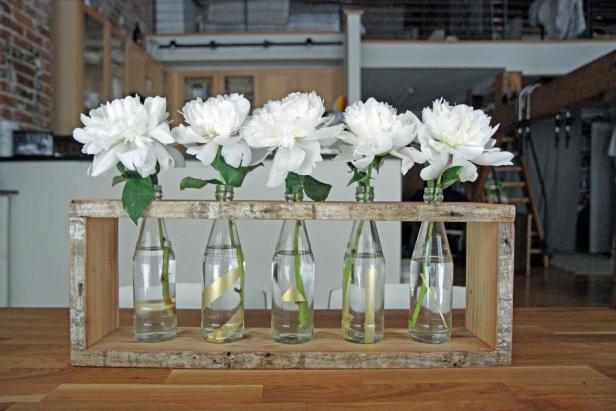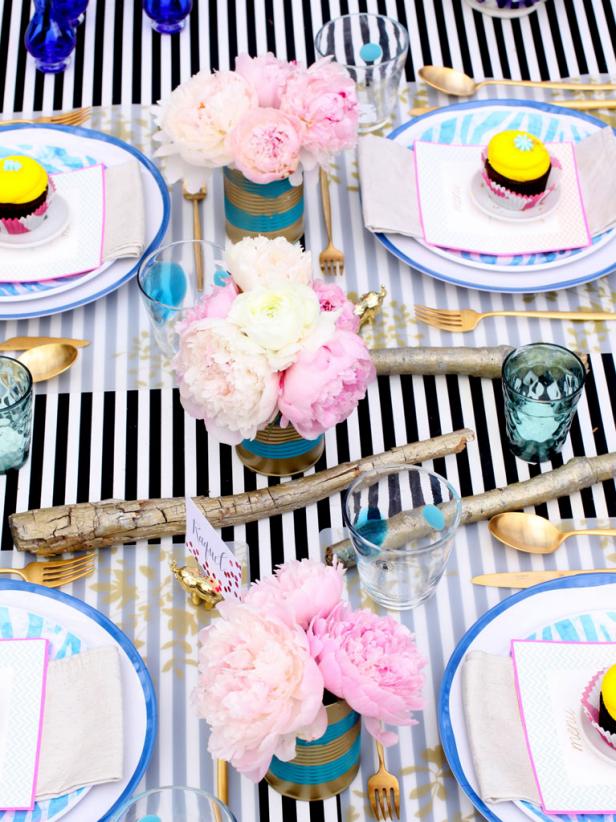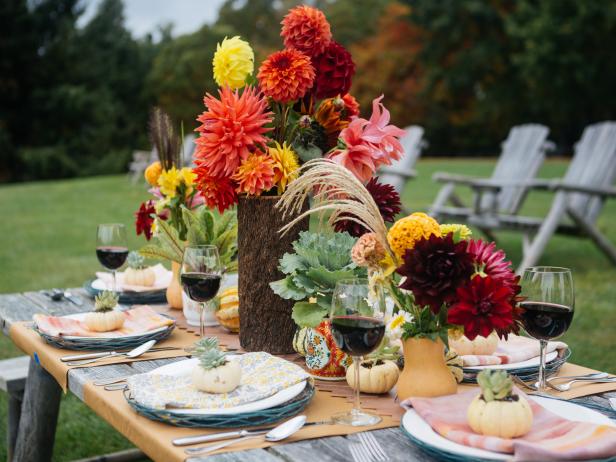 Jason Kisner, 2013, HGTV/Scripps Networks, LLC. All Rights Reserved.