Tips for Cold-Weather Travel (With Kids!)
Family road trips require special planning and patience. Layer on the unpredictability of winter weather, bulky layers, and the need for special automotive preparedness, and there's so much more to consider.
If I've learned anything from the road trips I've made with my family, it's that they're unpredictable – weather can turn on you, kids will inevitably be in one of those moods, and you always wish you hadn't forgotten that one specific something (be it the extra pacifier…or the earplugs). We have lots of tips for you to help your travel plans with kids run smoothly, and plenty of ideas for keeping the little ones occupied.
Winter travel usually requires you to wear and pack a lot of belongings when you live in or are passing through colder climates. Allow the family to travel without wearing heavy boots and winter jackets – but keep them in the car so they're available for warmth in an emergency.
As space allows, do bring a bedroom pillow, a special blanket, or a favorite stuffed animal. Car trips yield long naps, and the more comfortable your kids are, the better the experience will be for everyone.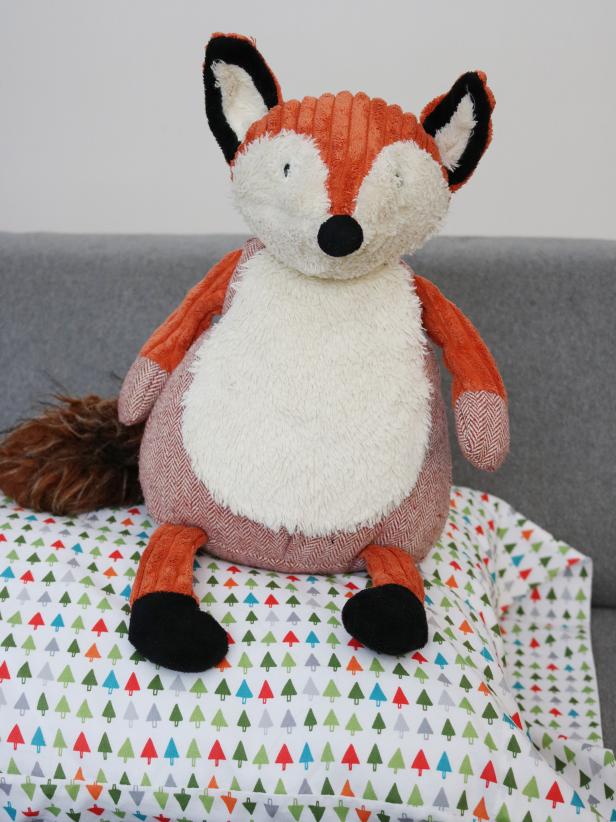 Tips For Traveling with Kids
Things to pack to entertain and comfort kids on a long winter road trip.
If space is a concern, consider renting a larger vehicle for your trip so you have more room to store luggage and spread out.
Car travel safety isn't something to be overlooked. In addition to keeping weather-appropriate jackets and boots in the car, pack hats, gloves, scarves, socks, and even those convenient instant heating packs in case you're stuck without heat.
Bring enough flashlights for everyone, and don't skimp on first aid and warding off illness. Pack a kit with Band-Aids, pain numbing cream, cough drops, tylenol (and infant varieties if applicable), and plenty of disinfecting wipes (for cleaning a wound, or for cleaning up your hands before handling food).
Pack sunglasses too. The winter sun can be intense.
Practice Tech Preparedness
Buy adapters that will enable you to connect your cords directly to your vehicle for charging. Some cars come with USBs and even conventional outlets, but for all other configurations out there, you can bet that there's an accessory that lets you charge modern technology in any vehicle.
Be music-ready. Create a playlist for each person in the car, and share the ability to control the soundtrack. For us, it helps to let the kids switch to their own playlist each half-hour to fairly divide the time.
Bring extra cords.
Remember battery chargers for your camera, and the digital memory card too.
Invest in an external power source. Some products will offer enough charge for your phone or computer, and others contain a strong enough charge to jump start your car.
Car Snacks Are a Roadtrippers BFF
We try and avoid items that will produce millions of crumbs, but dry cereals and snack-sized bags of crackers and pretzels usually bode well, and are easy to vacuum up.
I also like carrying baggies of fresh cut veggies like peppers and string beans, but non-perishables like fruit chews and granola bars are key for longer trips. Even individually packaged fruits, like mandarin oranges, are easy to consume (just drink out the juice before handing it over to a toddler). Olives come packaged in serving sized portions too (and olive fingers make for good entertainment too…go ahead, play with your food).
Toy Organization Is a Must
I let the kids each pack a small plastic fun bin (with a lid!) with any books, card games, arts and crafts materials, and technologies that they want to bring. This limits the overall number of items in the car, and gives them a place to store them. In the minivan, our bins are compact enough to slide under their respective seats, and in our sedan, they fit beneath the driver and passenger seat. Before they get out of the car at a rest stop, we encourage all items be stowed back in the fun bin (so that you can open the car doors without everything spilling out). Individual flashlights are a must in case of emergency, but also come in handy when the sun sets early. A headlamp like the one shown here has come in handy for our daughter more times than you'd realize.
Tips For Traveling with Kids
Things to pack to entertain and comfort kids on a long winter road trip.
I no longer bother with keeping the crayons in the neat box. Instead, I travel with a small clamshell plastic container to hold the assorted colors. When they dump, and they will, it's just easier to collect them all back into that plastic container than try and sort them into a (crushed) cardboard box.
Consider attaching a fabric back-of-door shoe rack to the back of the driver and passenger seats. It makes for an easy and accessible catch-all for everything from markers to carrot sticks.
In addition to stocking up on coloring books for our toddler, we pack a standard spiral notebook that she can color in. On the pages within, we can customize our own line drawing upon her request, and let her color that in. In our experience, this is a little more entertaining for her (and us) and helps pass the time on a long drive.
General Winter Travel Must-Haves?
brushes and ice scrapers
flashlights
extra windshield washer fluid
a small shovel (think: kid-sized shovel, or a shovel with a retractable handle)
rubber floor mats
jumper cables
flares
lip moisturizer (Yes, you'll thank me when you're digging out in a -10 wind chill)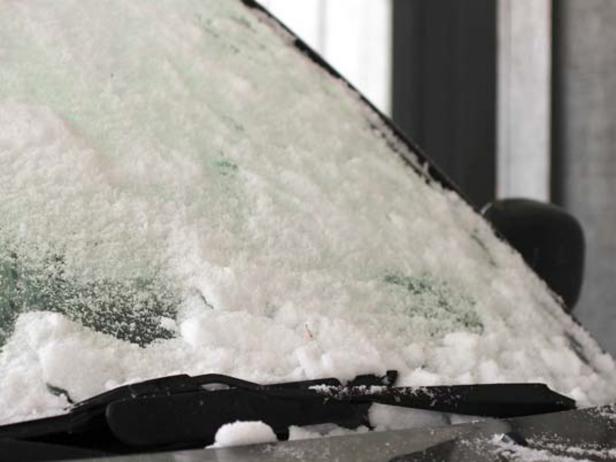 How to De-Ice Car Windshield
Learn how to de-ice a car windshield during the winter.
Planning and packing for a camping trip can be a little daunting. These ideas will help.