26+ Tips for Combating Seasonal Allergies
If you're sensitive to tree, grass and weed pollen, these natural remedies and tips can help reduce symptoms. 
There's a price to pay for everything. I think that every spring. While I love seeing everything bloom again and can't wait to get out in my garden, my seasonal allergies make me pay the price. I'm not alone in my suffering. According to the Centers for Disease Control and Prevention, "Allergies are the 6th leading cause of chronic illness in the U.S. with an annual cost in excess of $18 billion. More than 50 million Americans suffer from allergies each year."
istock-6596257_eastern-redbud-flower_s4x3
Redbud Trees along the scenic Natchez Trace Parkway, TN - The splendid purple-pink flowers appear all over the tree in spring, just before the leaves emerge. Eastern Redbud has an irregular growth habit when young but forms a graceful flattopped vase-shape as it gets
There are medications and immunotherapy (ugh, shots!), but I try to avoid taking too much medicine for fear of being loopier and more easily distracted than normal. So I'm trying to form a few new habits in the hope that they will reduce my symptoms and keep me out of the medicine cabinet.
If you want to know what's blooming in your area or when a specific type of grass or weed has a high pollen count, check out the National Allergy Bureau (NAB) data on the American Academy of Allergy, Asthma & Immunology website. If you already know what grasses, trees or weed bother you most, use it to plan your outdoor activities. I've got a lot of tall oak trees at my house that are dropping their spring dust right now, so I'm planning on doing indoor chores until the next heavy rain comes along and takes it out of the air.
If you're not sure what culprits are causing your agony, start an allergy journal. Record the days your symptoms are high and compare it to the data on the NAB website. They'll email you a report if you set up an account.
If you are annoyed by allergies all year long, it might be due to dust mites, pet hair, dander or mold. Fortunately there are things you can do around the house to lessen your symptoms. Unfortunately, there is some cleaning involved.
The less stuff in your house, the fewer places for allergens to hang out. And, just as important, the easier it will be to clean thoroughly once a week. Get rid of old rags, newspapers, clothes and other porous items. Limit knickknacks, magazines, and other dust catchers. Focus on bedrooms especially, because you and allergens both spend more time there.
Use HEPA (high-efficiency particulate air) filters in the air conditioning system.
Maintain the humidity level in the house at about 50 percent. Mold likes moisture, and dust and pollen are easily stirred in dry air.
Keep your windows closed when pollen counts are highest: in the early morning hours, between 10 am and 3 p.m., and in windy conditions.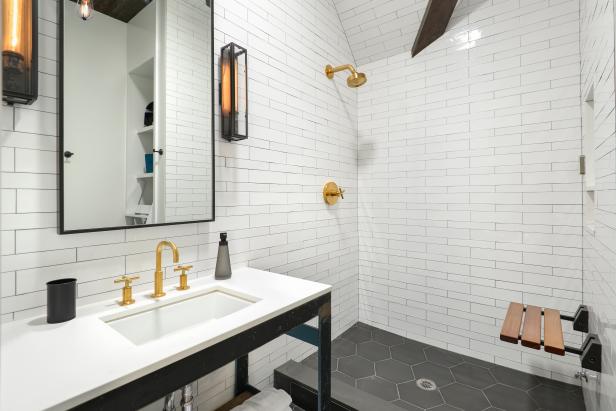 White Bathroom With Subway Tile
White subway tiles deliver crisp freshness to this bathroom that also features a vaulted ceiling and midcentury modern sconces. Brass fixtures in the shower and sink offer a welcome pop of color.
Your bathroom is for mold what your bedroom is for dust mites—heaven. So inspect water pipes for leaks and fix them promptly.
Regularly clean walls with a nontoxic cleaner.
Make sure that ventilation fans are routed to the outside, and run them for 30 minutes after a shower or bath.
Scrub away mold on pipes and fixtures.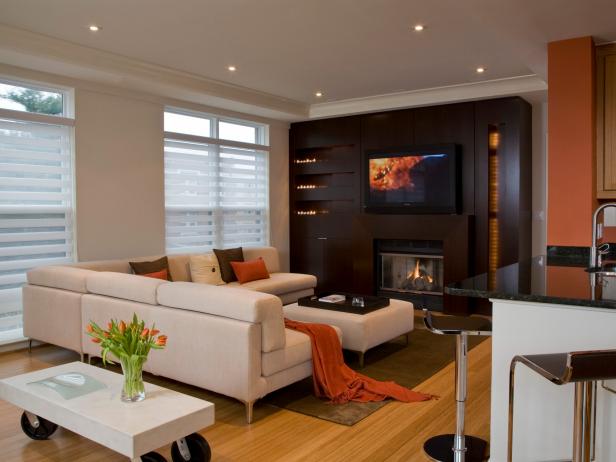 White and Orange Living Room With Wood Wall
In this design by architect Andreas Charalambous, a Wenge wood wall with lighted cutouts incorporates the fireplace and flat-screen TV as well as abundant space for AV equipment.
Fabrics and carpeting generate dust via the breaking down of fibers. Consider pitching curtains, high-pile carpeting and upholstered furniture in the bedroom.
Best bet: washable throw rugs over wood, linoleum or tile floors.
Damp mop regularly, and clean walls and other surfaces.
If you must have carpeting, make it short, tight pile and vacuum weekly with a cleaner that has a small-particle or high-efficiency particulate air (HEPA) filter.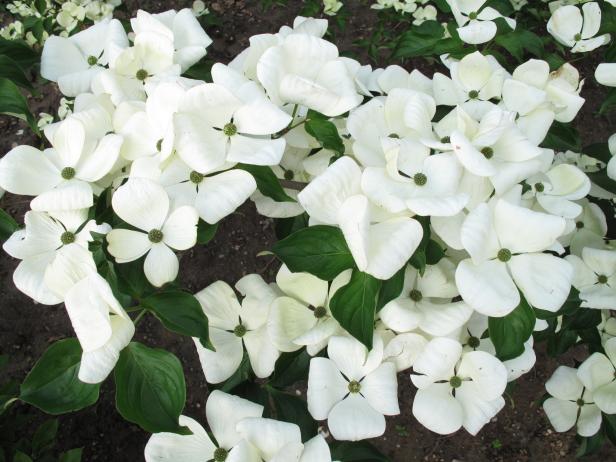 Venus Dogwood
Venus Dogwood is the result of a cross between Pacific Dogwood (Cornus nuttallii) and Korean Dogwood (Cornus kousa). Its flowers are up to 6 inches across—as big as a hand. Like other dogwoods, this cross shows strong resistance to Japanese beetle feeding. Leaves have a strong venation pattern that creates an almost quilted effect, which could be why the beetles give it a pass.
Make smart selections for the landscape. The yellow, sticky pollen that bees carry from plant to plant rarely causes allergic reactions. It's the fine, lightweight particles that are blown about by wind that trigger discomfort.
Avoid adding allergenic trees like maple (male), birch and ash (male) to the landscape. Instead, choose low-allergy trees like dogwood, double-flowered cherry and magnolia. Female ash and female maple trees are considered low-allergy, too, but buy from a reliable nursery source to be sure of the tree's gender.
Low-allergy flowers include astilbe, impatiens, hosta, scabiosa, columbine and viola.
In the spring, pollen counts are generally highest in the afternoon, so try to garden at a different time of day. (In the fall, it's early mornings you'll want to avoid.) And try to avoid gardening on windy days, since pollen can blow in from all over.
Change your clothes and shower – or at least wash your hands and face well – after working in the garden.
Look for insect-pollinated plants – the showy, flowery kind rather than wind-pollinated plants.
Compost piles and damp mulch can produce mold, another allergy source. Keep your compost pile away from where you work and play, if possible, and consider using gravel instead of mulch.
A hat and, if needed, a breathing mask can help cut down on pollen exposure.
Smart Landscaping Choices
Make your yard more bearable by planting a low-pollen landscape. The best plants and trees are those that produce little or no airborne pollen.
Plants that have sticky pollen or plants with no pollen at all, such as hydrangea and ferns are safe bets for allergy sufferers.
Carolina jessamine is an evergreen vine that climbs 10 to 20 feet on a trellis, arbor or wall. The tubular flowers are vibrant yellow and one to two inches long, keeping the pollen deep inside so insects, rather than wind, spread the pollen.
Low-allergy trees include ironbark, eucalyptus, crape myrtle, flowering crabapple, cherry, pear, dogwood and magnolia.
Bulbs are great for an allergy-friendly garden because they tend to have non-showy flowers that aren't attractive to bee pollinators. Bulbs also bloom at a time when there is not a lot of background pollen in the air so your exposure level is a lot lower. Look for daffodils, tulips, snowdrops, calla lilies, dahlias, tuberous begonias, Asiatic lilies, hyacinths and crocuses.
Small deciduous trees like redbud, hawthorn, fringetree and dogwood are among the best trees for allergy sufferers. Others include crabapple, golden-rain tree, dawn redwood and flowering pear. Flowering shrubs such as shrub dogwoods, cotoneaster, deutzia, rose-of-Sharon, flowering quince, bluemist shrub and butterfly bush.
Evergreens like firs, cedars and strawberry tree (Arbutus unedo) are good for the allergy-sensitive homeowner, as well as the fruit trees like apricots, avocados, peaches, plums, nectarines, persimmon, pineapple, guava, almonds and flowering pears.
Trees you should avoid include acacia, alder, beech, birch, buckeye, CA pepper, camphor, catalpa, Chinese evergreen elm, cypress, liquidambar, mimosa, oak, olive, pecan, sycamore, walnut and zelkova.