Easy Easter-Themed Hair Clips
These cute, DIY hair accessories with hand-embroidered details will get your children in the Easter spirit.
I'm always looking for fun ways to celebrate the holidays, and the weeks leading up to Easter are full of anticipation for kids. Whether you're scheming ways to make bunny tracks through your home on Easter morning, or planning the ultimate Easter egg hunt, we think these crafty DIY hair accessories will be right up your alley. Learn how easy it is to make custom hair clips (and then go ahead – make them for every holiday, that's what we'll be doing).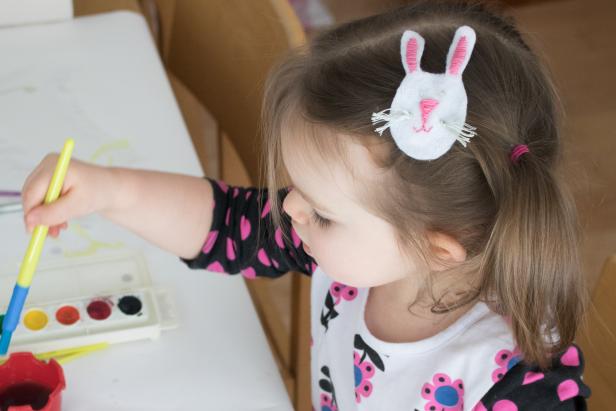 DIY Easter Hair Accessories for Kids
Gather the following materials:
felt
embroidery thread
sewing needle
scissors
hot glue
metal hair clips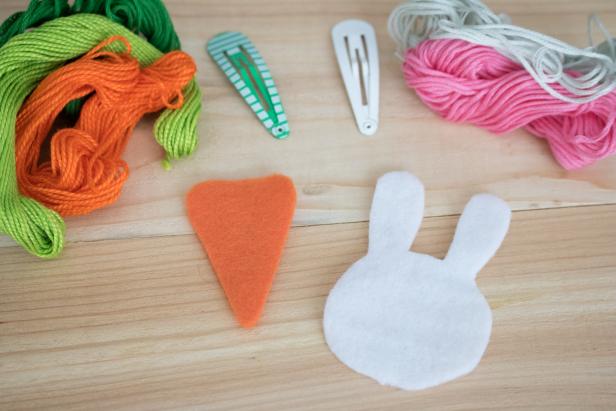 DIY Easter Hair Accessories for Kids
In this example, I cut an orange carrot and the outline of a white bunny. Make sure that the shapes you cut are large enough to disguise common metal hair clips, because you'll be gluing those to the backside. Other ideas? An Easter egg (embroider your own design), a little yellow chick, or colorful flowers.
Use a needle and thread to add simple details to the felt. I used orange embroidery thread to add subtle lines to the carrot and made a tassel of assorted green thread to create carrot greens. For the bunny, pink thread was used to embroider the inside of the ears and a nose, and light gray thread was perfect for the eyes and whiskers.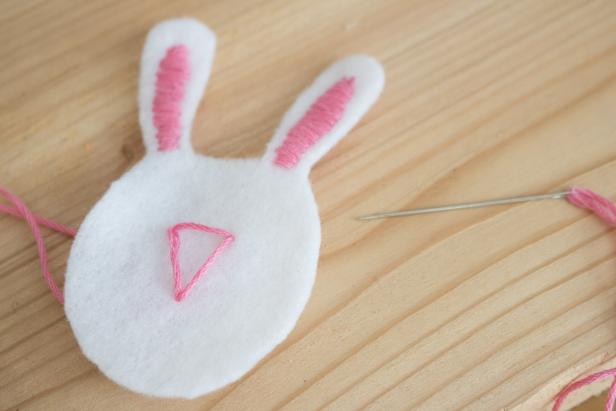 DIY Easter Hair Accessories for Kids
Attach the Clips With Hot Glue
Snap open the clips, and use the hot glue to secure them to the felt. Keep the clips open until the glue hardens to prevent the underside of the clip from adhering to the glue.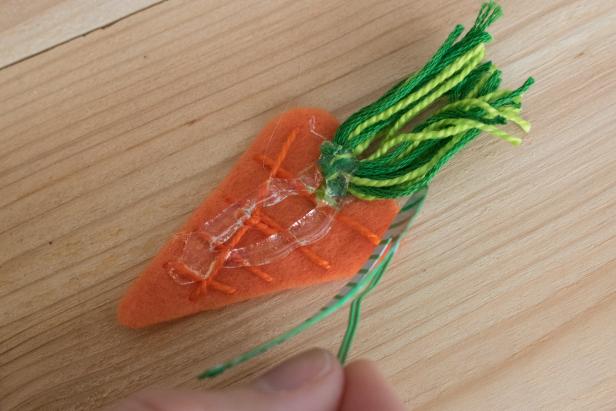 DIY Easter Hair Accessories for Kids
Put the Clips to the Test
Let your kids dress to impress. Toddlers will love identifying and selecting a different clip each day, and if you let the older kids make their own, they'll be excited to wear something they created themselves.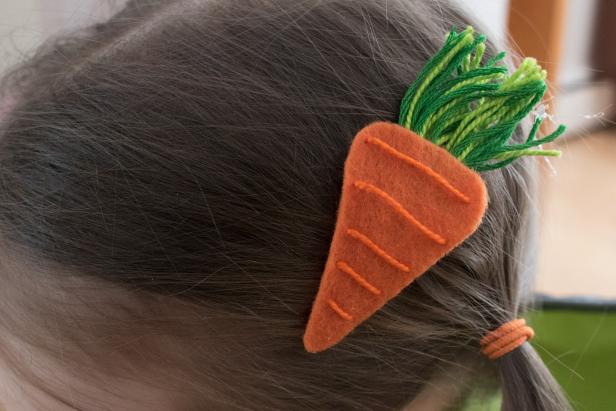 DIY Easter Hair Accessories for Kids
Instead of using eggs to decorate your Easter tree, try easy-to-make tassels.