How to Plant a Kid-Friendly Garden
Encourage your kids to embrace their inner gardener this season.
There's a magical age when you'll find your kids being both helpful and interested in your home projects. You'll want to embrace it with a huge smile on your face and arms wide open. This year, for us, it's gardening. Our last few summers have yielded wonderful herb and vegetable crops, and how exciting it is that we can teach the kids a little bit about how to plant a garden, and encourage them to maintain it with us all season long as it gives, and gives, and gives back.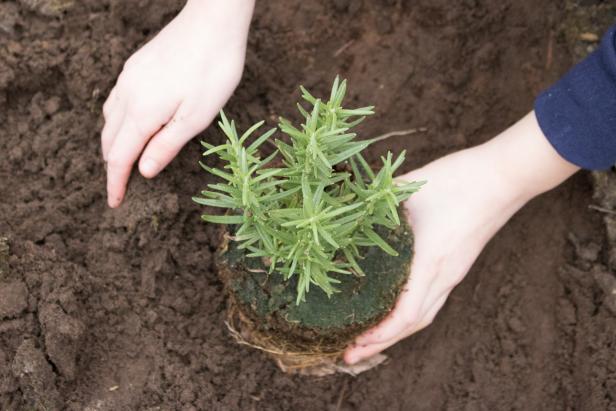 How to Let Your Kids Help With Gardening
Teach your kids how to plant in the garden.
There are obviously a few garden chores better left for the big kids and adults, the power tilling, the post-hole digging and fence installing, but there are lots of little tasks for your younger brood to help with too. Take these ideas, and let your kids help you in the garden this summer.
Your kids might be more reserved if you're asking them to help plant your annual spinach and cabbage crops (cue the stereotypical and unanimous "you're not going to make me eat it, are you?"), but let them choose some of their favorite fruits and vegetables and they'll be sure to perk right up.
If you're starting from seed, let them help you cultivate an indoor garden and watch seeds grow. They can be in charge of building all of the creative origami planters, and keeping the soil moist as the seeds begin to sprout.
If you're choosing plants at the store or farmers' market, let them pick a few varieties of their own. Teach them what to look for in a healthy plant, and show them how you can tell what types will thrive in your yard by reading the labels in each potted plant. Educate on companion planting, such as pairing basil and tomatoes in close proximity, or garlic and carrots together (the odor from the garlic protects the growing carrots). Let them walk out of the store with their own hand-selected plants they can nurture.
Any power tilling should be left for an adult, but younger children can help spread soil, manure, and help to sprinkle any additional nutrients into the soil.
Allow them to familiarize themselves with an array of gardening hand tools such as shovels, trowels, and rakes by playing in the soil before you get to planting.
Encourage them to weigh-in on where each plant should go, again taking into account the requirements on spacing and sunlight for each variety. Let them measure the spacing for individual seeds and small plants with a tape measure.
I helped my Dad with gardening a lot as a young kid, and one of my favorite jobs was digging the holes and carefully removing the plants from the pots. Once your child digs a hole for the plant that's deep and wide enough, show them how to gently remove the plant from its container. They'll probably be enamored with how the roots of the plants have taken the form of the container, and you should remind them to loosen them up a little bit before planting.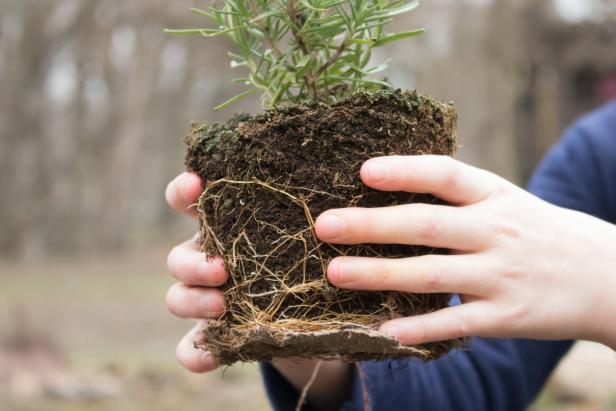 How to Let Your Kids Help With Gardening
Teach your kids how to plant in the garden.
Once the plants are in the ground, show the kids how to water the new plants. Using a hose nozzle with various spray settings is fun for them, that's for sure! Make a plan to maintain the garden nightly, bi-nightly, or however often it's needed depending on rainfall.
Remind them to be resourceful with the water from the hose, and if you can, allow the kids to help you create a plan for rainwater harvesting using a rain barrel.
No shocker here – if your kids have been helping you all season long, they'll be quick to identify when there's new growth on your plants. Help them learn how long the fruits and vegetables need to stay attached to the plant. When they're ready for harvest, allow the kids to pick the veggies or fruit themselves. (You can learn how to make that upcycled DIY hose basket here!)