Home Hacks to Make the Holiday Season Merrier
Holiday season hacks make life as easy as Christmas apple pie. 
The chilly winter months are illuminated with cheerful tinsel-covered trees, twinkle-lights and tasty treats galore! Be sure to soak in all the merriment this year with our favorite life hacks for the holiday season.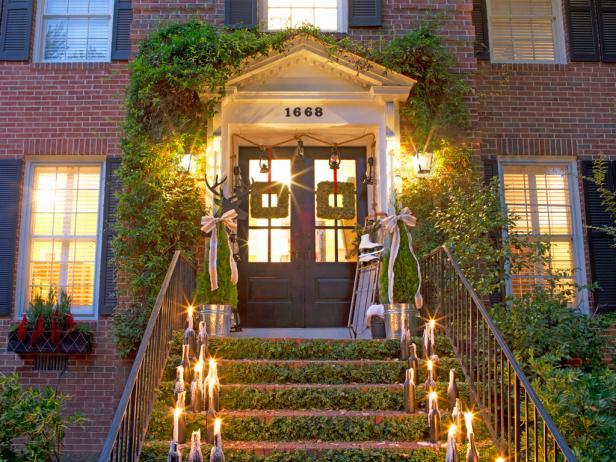 Decorative Holiday Entrance
Candles and bows make for a classic, elegantly decorated entrance to this brick home.
From hand-lettered invites to DIY leaf-print napkins, our hosting tips are all the ammunition needed to create a holiday party for the books.
How to Hand Letter an Envelope
Pretty Printable Templates
Another (easy) way to up the ante for your shindig? Printable templates! Our paper designs make for a darling (and free!) addition to any tablescape imaginable for a festive fete.
Hosting the party-of-the-season is no easy task, but these hacks are sure to help. From bar-cart planters, to fun wrapped-boxes and clever TV disguises, your party is going to be the party.
How to Clean Your Coffee Maker
With wacky aunts and opinionated cousins, the holidays are no time to skimp on caffeine. Am I right? We've got the how-to on maintaining a clean coffee maker for when those out-of-town relatives crash your home for the annual sleepover.
Keep frostbite at bay! Make use of our handy-dandy tips on DIY home insulation so that your warm and fuzzy comfort continues throughout the year's chilliest cold spells.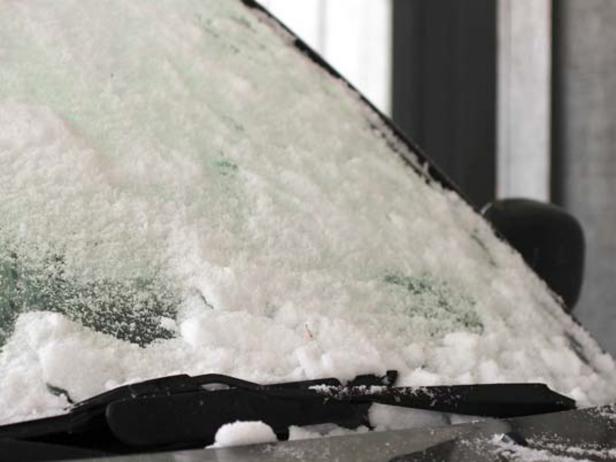 How to De-Ice Car Windshield
Learn how to de-ice a car windshield during the winter.
Tis the season for shopping, socializing and traveling to and fro—regardless of the ice or snow. Not to worry. We've got the low-down on how to make your own windshield de-icer. We love this hack because not only does it make life a little easier on those crazy-cold mornings, but it makes life a lot safer too. That's a win-win, folks.
How to Keep Your Houseplants Alive This Winter
Another valuable guest? Your houseplants! Glossy green leaves bring a touch of springtime to your home during even the coldest of temps and we've got the run-down on how to keep them healthy all year long.
Wintertime Travel (With Kids!)
While we're on the subject of traveling…. let's talk about traveling through the frosty weather with kiddos in tow. Not for the faint of heart, this is true. Lucky for you, we've corralled our top tips, all of which are designed to make wintertime travel with kids a breeze.
Cold weather tends to keep us cooped up inside, with clutter will follow. Declutter your life and keep your sanity in check, all in 48 hours. Yes—that's right, we've got a guide that outlines how to deep-clean your house in just two days. Read it here. You're welcome.