Garden Smart with Simple Stone Labels
Take the guesswork out of gardening with clearly labeled fruits and vegetables.
Quick! Before your garden gets completely unruly and you forget which plant is which, take the time to make some simple plant markers to keep the order. I like using ordinary stones because they're free, and can be customized however you wish… you can even get the kids involved and let them show off their painting skills (those are cute, blue toddler fingerprints representing blueberries, BTW).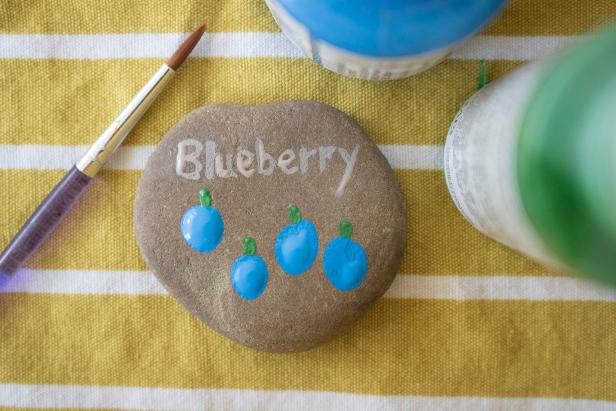 DIY Stone Garden Plant Labels
Let's talk about ways to label plants in container gardens.
If you're sowing seeds, you should place special emphasis on labeling what you've planted. This is important because it could be a number of days or weeks before the seedling can be identified as one plant vs. another (and the suspense of knowing whether your best performing seedlings are watermelons or pumpkins is real).
Make your stones stand out from the surface of the soil for visibility. One way to do this is to use a diamond bit on a multi-use tool to bore a hole in the bottom of each rock.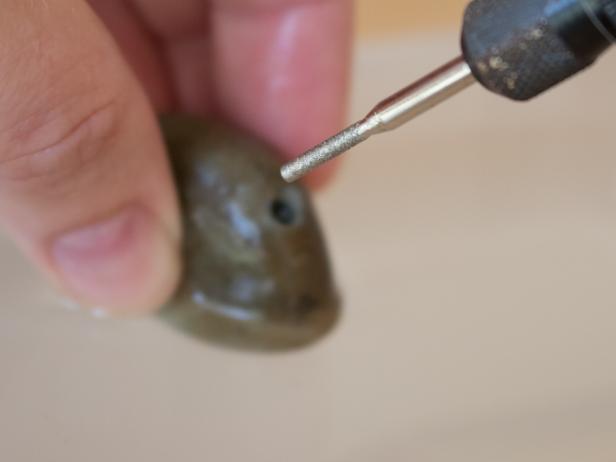 DIY Stone Container Garden Markers
Trim a 8" piece of heavy gauge wire and make it a spiral, and then glue the end of the wire into the hole in the stone.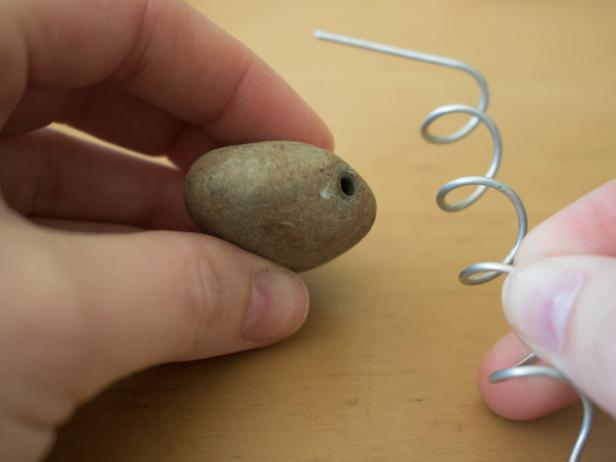 DIY Stone Container Garden Markers
Paint the stone using acrylic paints, one for each plant you're growing. I especially love this approach for a container garden, where the labels serve as a decorative touch.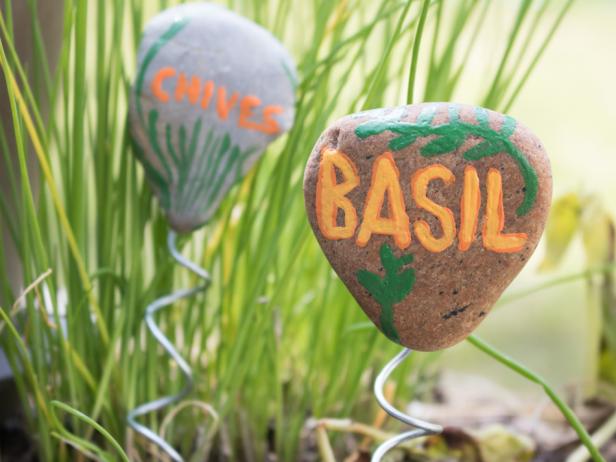 DIY Stone Container Garden Markers
If you're looking for other garden and whimsical labeling ideas, be sure to reference:
An easy way to label plants in larger garden beds.
If you're transplanting young seedlings into the garden you might not find it necessary to label tomatoes vs. peppers vs. beans (it's more obvious which is which), but I do find it helpful to label the plants when you're growing different varieties.
For example, every year, we sample anywhere from 4-8 tomato plants. Even a novice can ID a currant tomato from a beefsteak when they're dangling on the vine, charting the plants makes it easy to tell the plants apart in the months before the fruit appears. This also applies if you're planting a wide variety of peppers, squash, or beans wherein the plants themselves can look quite similar.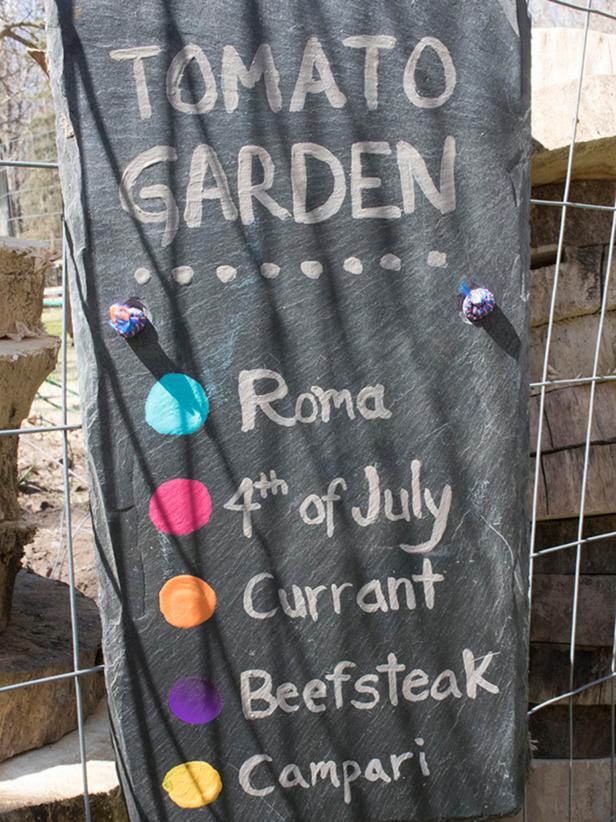 DIY Stone Garden Plant Labels
My favorite method has been to assign each individual plant a color, paint stones these solid colors – avoiding shades of green and brown because they'll blend in too much – and scatter a few painted stones around the base of each plant. Using a few stones at each plant instead of just one is helpful because inevitably by mid-late season the stones might have been splashed with mud, partially buried, or disguised by overgrowth. At a glance during the growing season, you can peek to the base of the plant for a glance at the color, and know quickly which plant is which without having to scour for a specific tag or label in the garden bed. And it's a pretty easy way to passively educate the kids on tomato varieties ("Pick me a Roma for dinner, please!").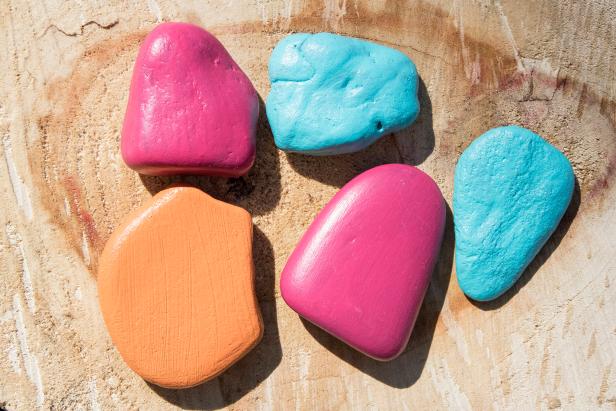 DIY Stone Garden Plant Labels
It's pretty genius, right? And artistic skills aren't even necessary.
Here's to a beautiful, organized garden and a productive kick-start to the growing season!