Design Trends You Can Pull Off in a Weekend
Be a DIY style maven and make one of these 2016 trends your weekend project.
The best thing about being a DIY junkie, is how empowered you feel in turning the trends others are paying hundreds and thousands of dollars for (or hiring designers to pull off) into your weekend project.
I rounded up some DIY-able 2016 trends both indoors and out, that can turn your indoors and outdoors into a showplace with a minimum investment of time.
I've been seeing a big shift toward double-duty design and organic design lately. It seems we all want products and pieces in our homes that are beautiful, simple and serve more than one purpose. For example, I love Sam Henderson's idea of dressing kitchen windows with a DIY hanging herb garden in lieu of traditional window treatments.—Chelsea Faulkner, HGTV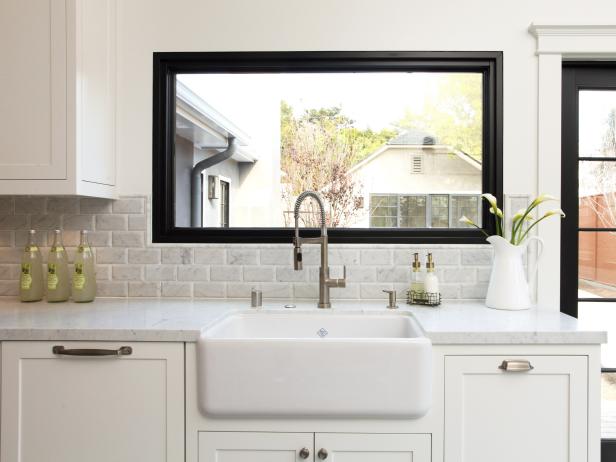 Farmhouse Kitchen With Apron-Front Sink
No farmhouse kitchen is complete without an apron-front sink. This white one flows seamlessly with the white cabinetry and light gray countertops and backsplash.
Arch-Interiors Design Group. Inc.
Want to add instant drama to your home? Paint window frames or interior doors black. Do it in one room in one weekend, or carve out multiple weekends to do your whole home.—Felicia Feaster, HGTV/DIY
3. Iconoclastic Bathroom Mirrors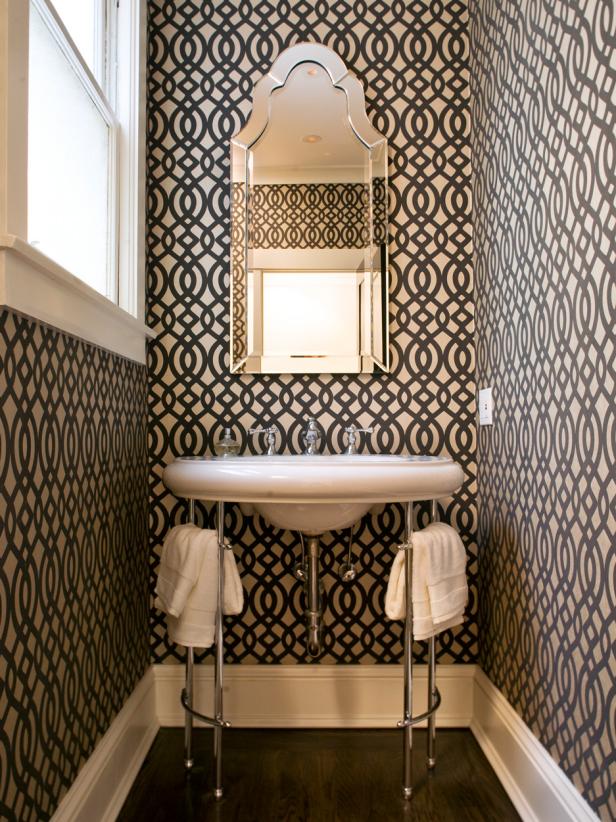 Black and White Powder Room With Graphic Wallpaper
A graphic wallpaper in black and white makes an especially strong statement in a small space like a powder room.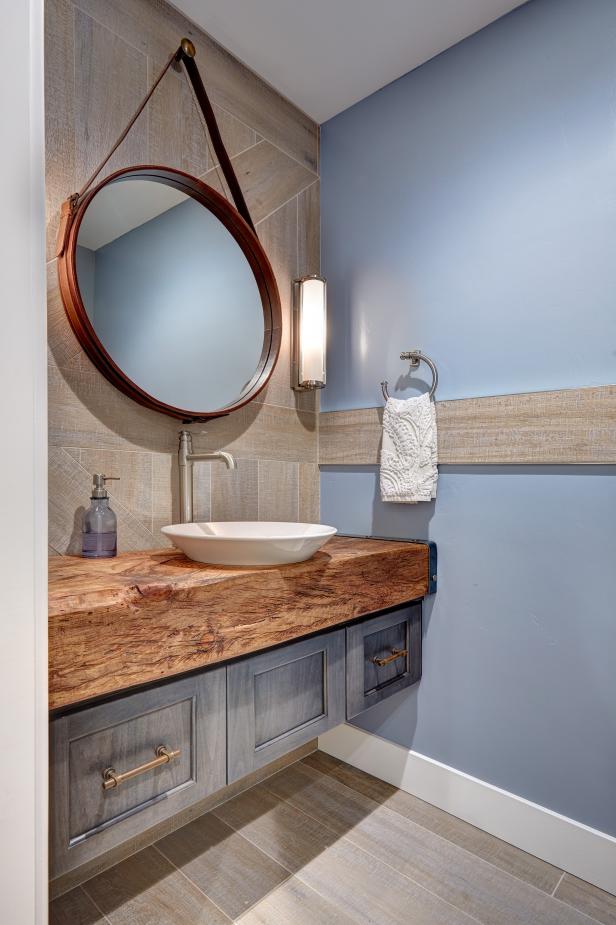 Vanity With Industrial Touches
A pale blue wall lends visual balance to this bathroom, which features both earthy and industrial elements.
PhotographerLink: Fred Donham
Don't settle for that builder grade built-in that came with your house. Source a vintage or high-design mirror to add character and style to your bath. It's a relatively easy way to change up your bathroom without a huge investment of time or money.—Felicia Feaster, HGTV/DIY
The trend I've been noticing lately is light purple/lavender as the new neutral wall color. Very soft, very Zen and yet sophisticated and a bit regal – it's not just for little girl's rooms anymore.—Jackie McGilvray, DIY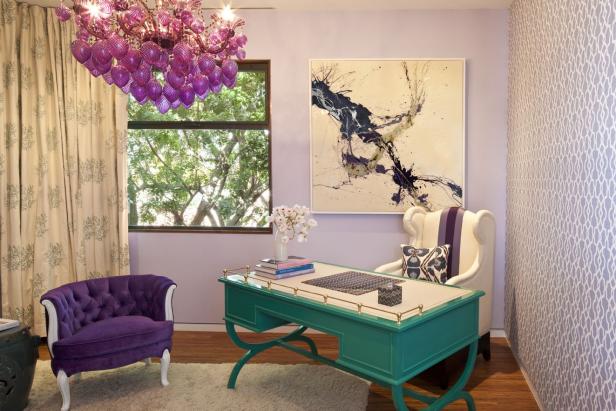 Whimsical Office in Shades of Violet and Turquoise
A turquoise desk with a violet tufted side chair, patterned accent wall, and contemporary artwork work perfectly together to provide a sense of merriment to this home office. Especially noteworthy is the purple "bubble" chandelier that catches the eye.