The New Neutrals: 5 Unusual Shades to Try
Close your eyes: What comes to mind when you think of neutral colors? Perhaps a beige or off-white?
Not anymore. Designers everywhere are embracing a variety of hues to use as a backdrop. And you can, too – without getting painter's remorse.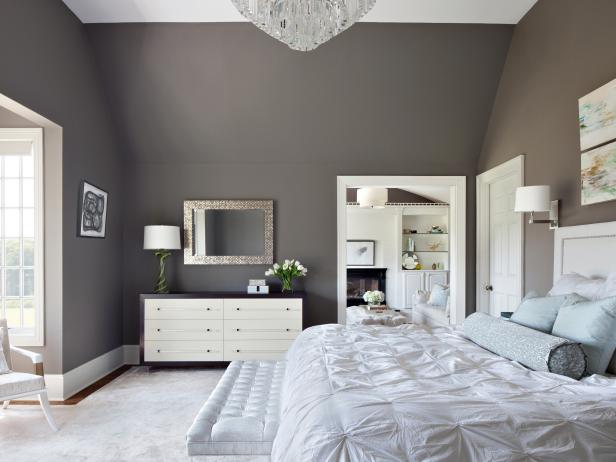 Transitional Gray Bedroom With Beautiful White Bedding
This chic master bedroom features a charcoal gray wall color paired with pure white accents, including the bed linens, tufted bench and soft carpet. A crystal chandelier and metallic mirror add a touch of glam, and an adjacent sitting room provides a spacious place to relax.
The key is to select a color that not only compliments, but highlights your home's décor. Remember that what's on the paint swatch in the store may look completely different at home, so test it out in the room you want to paint before committing. Make sure to give your test swatch a glance every couple of hours to see how the light hits it at different times of day.
Before you hit the paint aisle, check out our favorite alternatives to beige: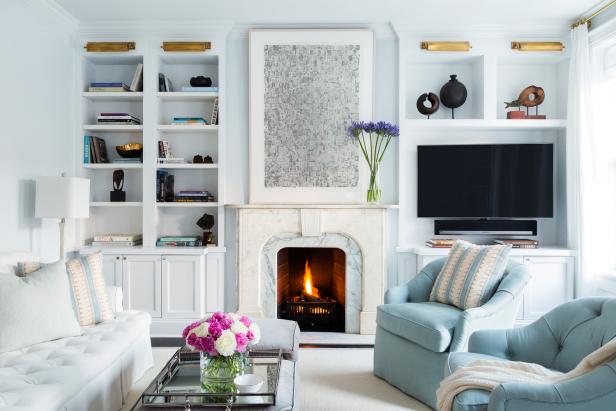 Cool Blue Living Room With Marble Fireplace
Library lights spotlight object art and beloved books in the family room while a marble fireplace offers the perfect excuse to sit and relax. Cool blue tones flow from the piece above the mantle, inspiring this laid-back palette.
Soft shades of blue can be used in virtually every room, from kitchens to bathrooms to living spaces. It's a great alternative to white for those who just can't go without a little bit of color.
Pink Sitting Area With "Love" Light Fixture
Love the lighting in this blush pink sitting area! The subtle stripe of the wallpaper brings texture to the charmingly cozy space.
Channel your inner Shelby Latcherie with this rosy hue. Pair it with grays and whites to keep the space light and airy.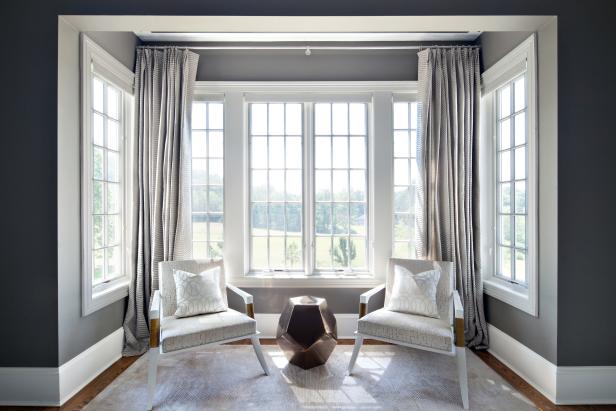 Charcoal Gray Master Bedroom Sitting Area
This sophisticated master bedroom features charcoal gray walls and light gray curtains paired with a neutral area rug and two armchairs. A bronze geometric accent table sits between the chairs, while surrounding windows flood the space with natural light.
Personally, I'd paint every room in my apartment gray if I could. It goes well with other neutrals and can stand up to vibrant color. Pair it with bright whites to make any room feel like you're living in a cloud.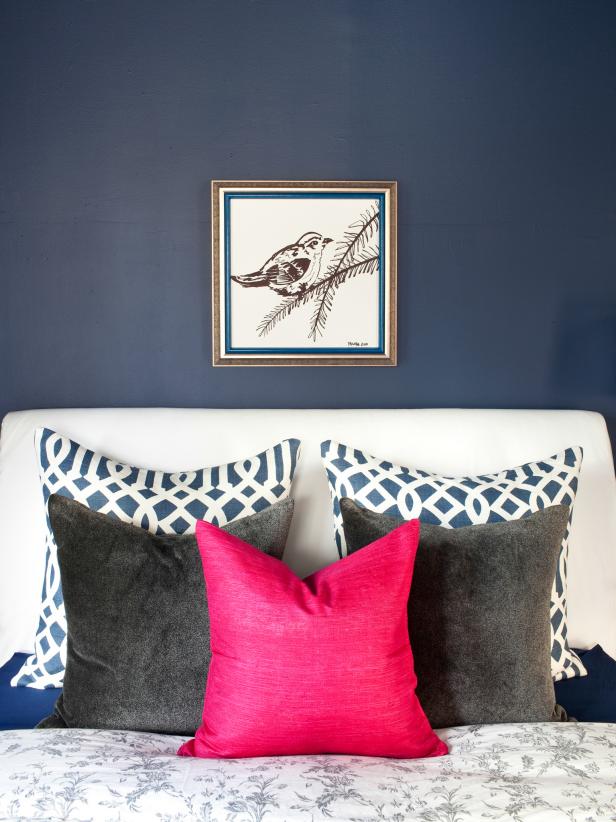 BPF_original_colors_pink-pillow-blue-bedroom_v
PINK - Pink is known for suggesting a feeling of love and for having a calming effect on people. A preferred color of women and girls everywhere, certain shades of pink, when paired with otherwise masculine colors, can create a gender-neutral space. Hot pink is a great way to add a feminine touch to more masculine hues such as navy blue and/or black.
Don't be afraid of dark hues. Bedrooms lend themselves especially well to midnight blues – better sleep is just a few coats of paint away!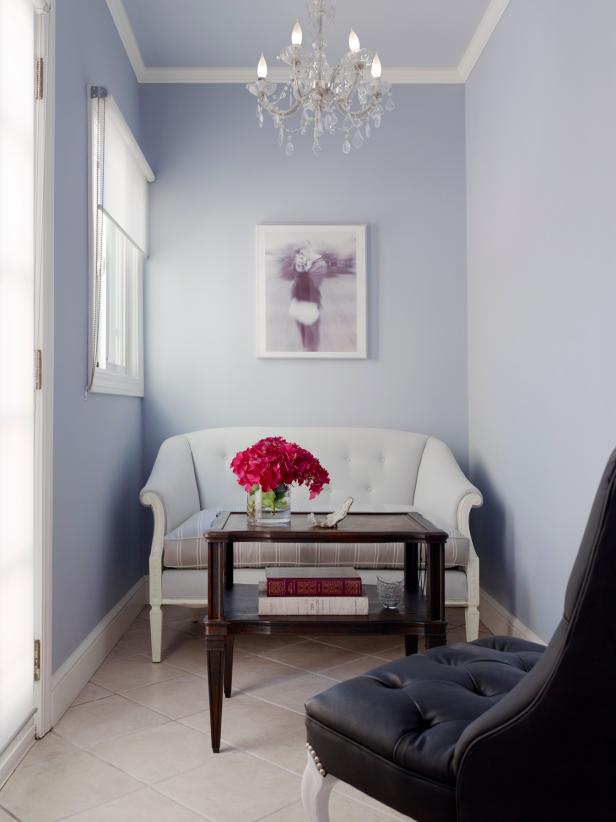 Lavender Sitting Room With Crystal Chandelier
Lavender is a lovely hue for this small sitting room with a tile floor. A white settee, wood coffee table and crystal chandelier give the simple space an elegant feel.
Yes, even purple can be a neutral if done right. Look for pale lavenders or shades with gray undertones to give the color extra staying power.