Big Game Bingo Is at the Top of Our Lineup
This party game is guaranteed to entertain whether or not you're a fan of the game.
Generate excitement during the football game by making it fun for friends both young and old with Big Game Bingo. Grab yourself a dabber, and watch closely, because those paying attention have the best chance at winning. This game of bingo is going to get high scores from party-goers.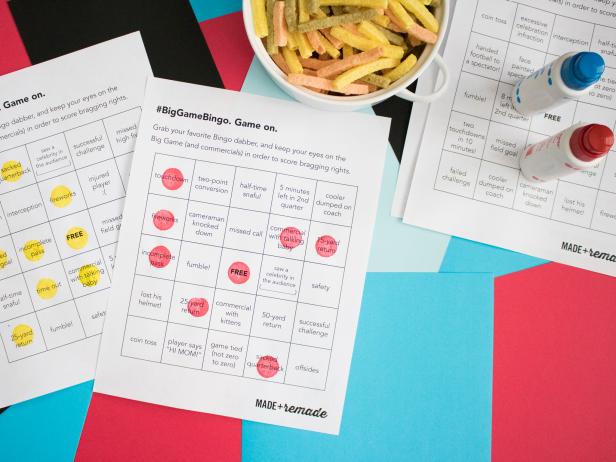 Big Game Bingo for Football Games
Download free board games to play Big Game Bingo with up to 5 people.
We created five boards, all free to download here. That means five people can play at the same time. Remember to watch both the game and pay attention to the commercials – the winner gets bragging rights until next year (or the prize of your choosing).
Play along and indulge in delicious party food, and we're willing to bet you'll be watching the game more closely than ever before.