A few extra features can enhance a workshop space even further.
A utility sink may not be immediately obvious as a workshop fixture, but for the workshop that is removed from the house, a utility sink is especially useful as a source for water as well as a cleanup area. It's especially helpful for cleaning up paintbrushes, rollers, etc. The critical feature of a workshop utility sink is that it's deep enough to avoid making a mess on the surrounding floor.
Anti-fatigue mats for the floor might seem like an unnecessary extravagance, but they can be genuinely helpful for those who spend a great deal of time standing in the workshop. These cushioned mats feature a non-slip surface, and their cushioned construction helps absorb the impact and stress of prolonged standing. They can make a noticeable difference on a long workday. They can also help prevent or minimize damage to equipment or other objects that may fall from the work surface.
Consider adding a refrigerator to the workshop to keep snacks and cold beverages. A small refrigerator is probably sufficient. A coffee maker may also come in handy. After all, why not add a few creature comforts?
To that end, a wall-mounted television or TV/disc player combination will offer a way to keep up with news, weather or other programming, as well as how-to videos and do-it-yourself programming.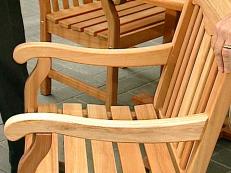 From canopies that simply just snap into place to gadgets that'll keep you cool in summer and warm in the fall, there are many accessories available to liven up a back deck.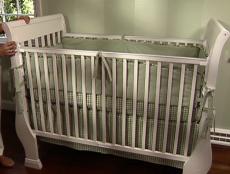 Giving old furniture a few easy touch-ups can make a baby's room bright and inviting.