Rotary tools accept a variety of attachments, which enable the handheld tool to be used for sanding, polishing, carving and more. Find out which attachment you need to help get the job done.
A rotary tool is a handheld power tool with a rotary tip that accepts a variety of attachments for different tasks. Its compact size, versatility and high speed make it an appealing alternative to large, bulky power tools.
Sanding drums can be attached for sanding and carving bevels. Set the rotary tool's speed at medium when using a sanding drum.
Buffing/polishing bits are attached to a rotary tool to add shine to metal surfaces. Apply a small amount of wax or polish to the bit before turning the tool on at medium speed.
Carbide bits are used for etching or carving.
Wire wheels are attached to a rotary tool for removing rust from metal. When using a wire wheel, set the tool at high speed.
A small sharpening wheel may be attached to a rotary tool for sharpening knives, scissors, shears and more. Set the tool at high speed when using a sharpening wheel. Sharpen tools away from yourself, as sparks tend to fly.
A carbide-metal cutting wheel may be used at medium speed to cut through small pieces of metal. Use cutting oil on the metal's surface to reduce heat.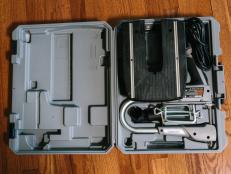 A scroll-saw can be used for everything from making intricate puzzle pieces to cutting through metal pipe.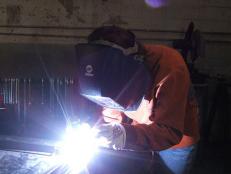 The Tungsten Inert Gas (TIG) welder generates heat from an electric arc between the electrode at the tip of the torch, the filler rod, and the metal part that's being welded.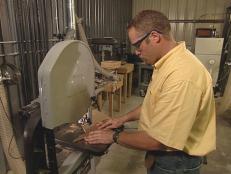 When making carefully crafted parts for furniture or cutting the same design into several pieces of wood at once, the band saw is the tool of choice -- and one of the most versatile tools available.