Pros vs. Cons: Edison Light Bulbs
Find out if Edison bulbs are the right fit for your home.
You can instantly add a vintage look to your home by replacing regular light bulbs with Edison bulbs, but they're not right in every fixture or room. If you love the look of a turn-of-the-century replica incandescent bulb and want a bulb that demands to be seen, weigh the costs and benefits of Edison bulbs.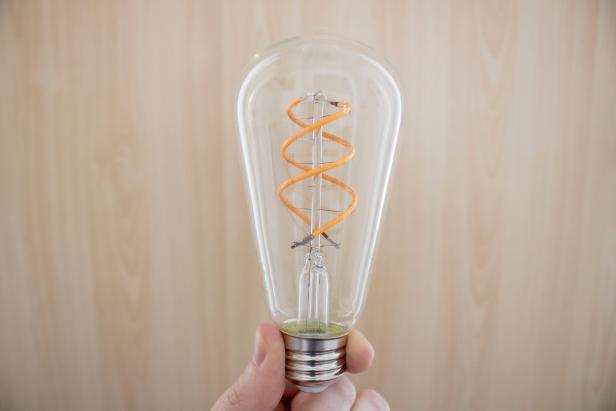 Pros and Cons of LED Light Bulbs
How (and why) to choose LED light bulbs for your home.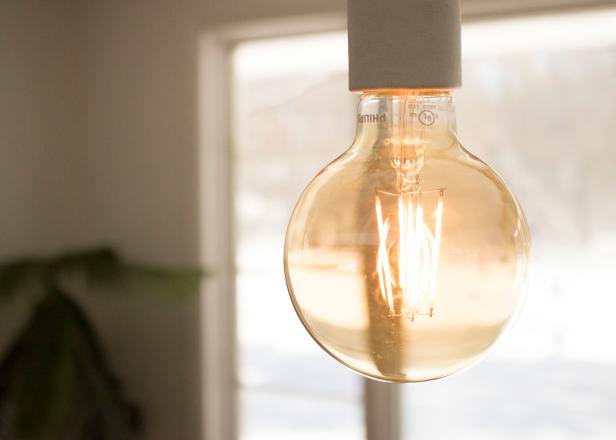 Pros and Cons of Edison Light Bulbs
How to choose Edison-inspired vintage, warm light bulbs for the home.
Edison replica light bulbs effectively capture the warmth and ambiance of traditional bulbs from the 1900s. For certain fixtures and home styles, the decorative shape of the glass bulb and the internal filaments make Edison-style lighting a must-have accent for both form and function. The detail is perfect for fixtures when the bulb is visible – you wouldn't want to hide it – and the design will nearly effortlessly accessorize vintage or replica fixtures that homeowners of Victorian, steampunk, and other early turn-of-the-century properties embrace. Even modern homes can use Edison-inspired light bulbs to their advantage, and merge cleanly-lined fixtures with ornate, complex filament designs.
They Offer Warmer Color Temperature
The color temperature emanated from an Edison bulb exceeds the warmth of an incandescent bulb, making a living space cozier. Don't expect an Edison Bulb to light a whole room, however: It's truly just an accent light.
They're Better for Your Health. Maybe.
A study from the Harvard Medical School suggests that blue light that's more prevalent in LED and cool light wavelengths is disruptive to sleep patterns, so using warm Edison bulbs could mean a more restful night sleep.
Replica Edison incandescent bulbs are dimmable with fixtures with a dimmer switch and are less likely to have compatibility issues than an LED bulb. That said, if you choose an LED Edison bulb, you may experience flickering even if the product is marketed as dimmable. This is often due to transformer, fixture or switch incompatibility, not the bulb itself.
They're Surprisingly Affordable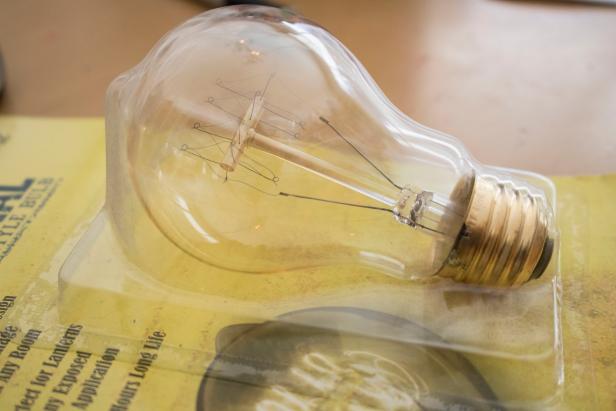 Pros and Cons of Edison Light Bulbs
How to choose Edison-inspired vintage, warm light bulbs for the home.
Bulbs are between $3-$11 per bulb, with LED bulbs priced at the higher end. Considering the design and technology, it's an affordable way to add more detail to your home. Buy in bulk online to get a better rate.
The ornate filaments visible through the glass of an incandescent Edison bulb are fragile and prone to damage if knocked or dropped. It may not be suitable in homes with kids and pets.
They're Less Energy Efficient
A conventional Edison bulb is not as energy efficient as modern alternatives. Thanks to the evolution of LED technology, however, there are compelling LED Edison bulbs that are more durable and efficient than incandescent filaments. They still produce less light than regular LED bulbs, but the filaments produce a warm color temperature for a pleasant and energy-efficient glow in your home.