8 Budget Kitchen Lighting Ideas
Need to brighten up the heart of your home? Check out these easy, inexpensive lighting solutions.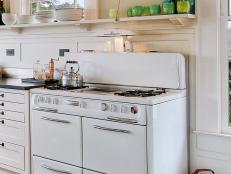 If you're remodeling your kitchen, consider using salvaged items to add character, go green and trim your budget. You can keep pieces of your old kitchen, or you can scoop up bargains at estate sales, salvage shops or online.