Tips for Building Shutters
New shutters make a big difference in curb appeal during a landscape makeover.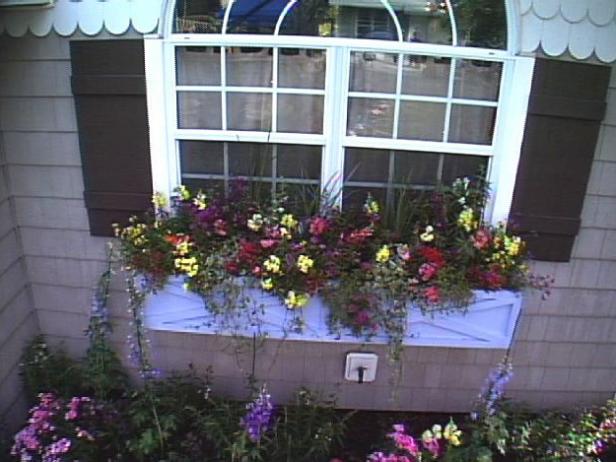 ddsl306_wndowbox-Shutters
Brand-new shutters and window box help make this home sparkle. Get tips on how to build the window box.
From:
Desperate Landscapes
Measure your window for shutters. A good rule of thumb is that the shutters should be wide enough and long enough to fit over the windows. Even if the shutters are purely decorative, they should look like they fit.

Use a table saw to cut wood to measurements, creating three (or six) boards vertically for each shutter and two horizontal boards for each one.

Line up the three boards so they're even. Mark where you want the battens to go.

Use good-quality exterior-grade wood glue to secure the battens to the board.

Use an 18-gauge nail gun to nail the battens to the boards.