How to Make Dried Italian Seasoning From Fresh Herbs
Got a bountiful herb garden this season? Learn how to dry and prepare fresh herbs to make a zesty supply of what will become your favorite seasoning mix.
If the biggest advantage of a homegrown herb garden isn't year-round seasonings, I don't know what is. Our family uses fresh herbs in meals nearly every day, and to keep up with the trimmings that we don't use immediately, we've taken to making batches of our own Italian seasoning so that the herbs are at our disposal in the pantry well into the winter months.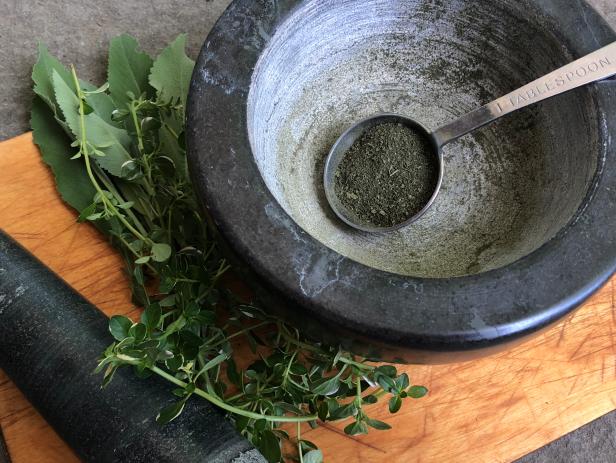 How to Make Your Own Italian Seasoning
basil
marjoram
oregano
rosemary
sage
thyme
optional ingredient: garlic, or pre-made garlic powder
parchment paper
oven
mortar and pestle or food processor
airtight jar for storage
Establishing a ratio of herbs in your blend is going to be a matter of personal preference; for example, I tend to favor more marjoram and thyme in my homemade seasoning, but my husband really likes an emphasis on rosemary and basil. Sometimes it depends on how you're using it in a recipe, too. I suggest that you start with one teaspoon of each ingredient, or a comparable ratio thereof, and adjust your blend from there to suit your own taste buds.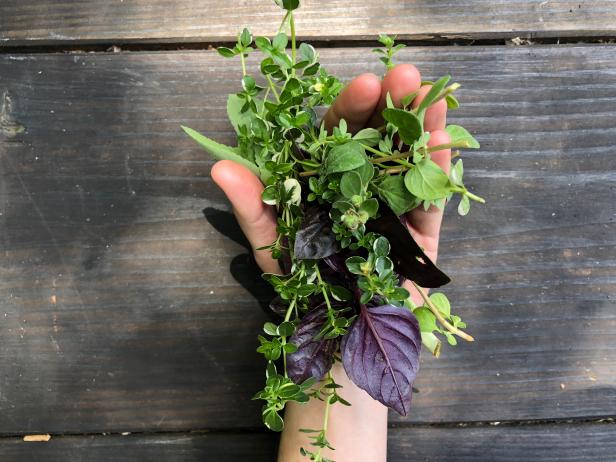 How to Make Your Own Italian Seasoning
We prune our herbs all season as a way to foster plant growth – and it works! By mid-summer, the plants are huge and thriving and continuously putting out new shoots. Sometimes I leave the trimmings out to air dry in a spot with great air circulation, but the most convenient way to make your own dried herbs is to slowly bake them in the oven.
The herbs used in an Italian seasoning blend vary in leaf size, and they'll all dry faster in the oven if the leaves are trimmed to be small. I have unnecessarily fancy novelty scissors for this (they're also useful for homemade confetti, but that's about it).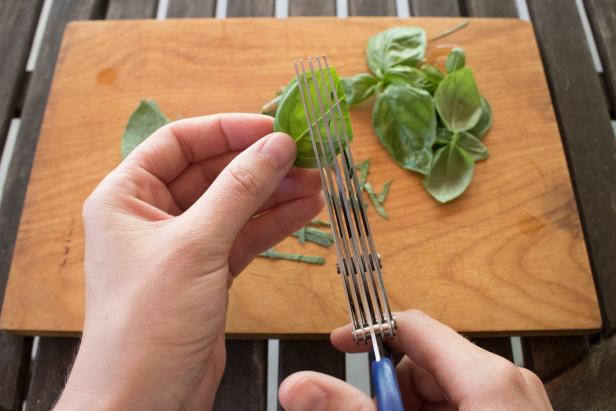 How to Make Your Own Italian Seasoning
Once the herbs are trimmed, sprinkle them across a piece of parchment paper on a baking sheet. Preheat the oven to 180-degrees, and set a timer to bake them for one hour. If you're looking to make Italian seasoned bread crumbs, throw a few pieces of bread onto your baking sheet, too!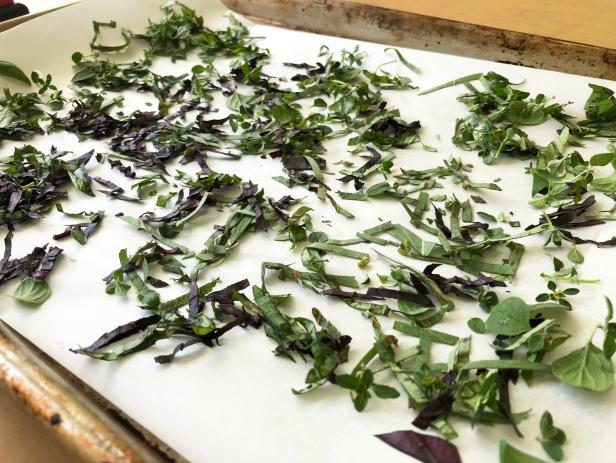 How to Make Your Own Italian Seasoning
Check the oven after one hour – depending on the size of the herbs, they could be dried already. If not, let them continue to dry for another 30-minutes to an hour. You'll know if they're dried enough if you can crumble a piece in your fingers.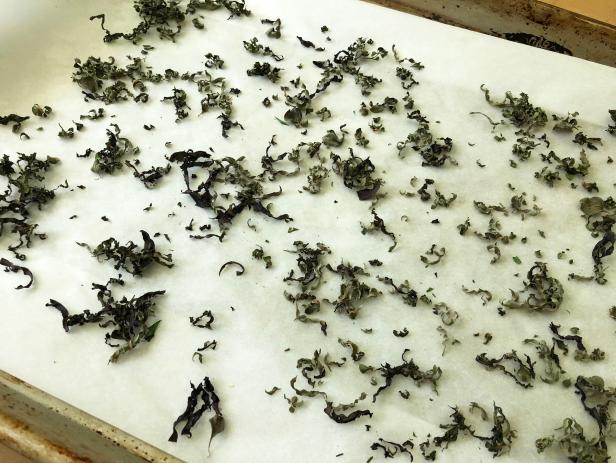 How to Make Your Own Italian Seasoning
Transfer the dried herbs into your mortar, and begin to grind the herbs into a powder using the pestle. If you also toasted some bread for bread crumbs, it could be easier to use the food processor to process your finished product. Alternatively, you can transfer the whole pieces into an herb grinder that can double as storage for your collection of dried herbs.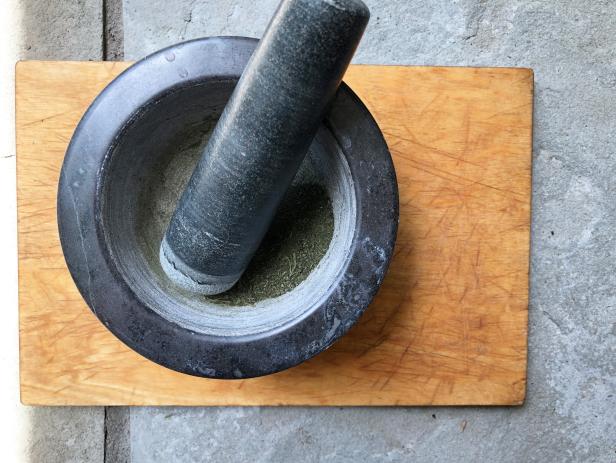 How to Make Your Own Italian Seasoning
If you proceed to pulverize the herbs into a fine powder, transfer the seasoning into an airtight jar, such as one from previously store-bought herbs. You can use it as needed on top of meats, fish, and even vegetables, in homemade salad dressing, sauces, or as a seasoned dip for bread if you combine it with olive oil.