Three Magical Holiday Mantels
Any of these three mantels would make a holiday home special.
This is the perfect mantel decoration for children. It includes the following elements:
Stuffed toy bears
Miniature trees
Miniature furniture (perfect for seating the stuffed animals and Santas)
Greenery (plastic or real)
Decorative ribbon
Stockings
Brown basket filled with fresh cedar and other greenery.
This particular design was created to last the entire winter. It's made up of the following:
Green garland
Artificial fruit
Fruit sprays with gilded pinecones
Antique picture of fruit (propped against the wall above the mantel)
Antique tray painted with a fruit design (propped against the wall above the mantel)
More fruit accessories (your choice) to go on top of the mantel
Fruit wreath that leans on the mantel
On the hearth Olson created an unusual arrangement of peaches, bridal wreath and peacock feathers.
Elegant Gold-Theme Mantel
Green garland
Gold leaves, placed throughout the green garland
Picture of an angel (hangs above the mantel)
Gold angels
Gossamer angels made out of metallic ribbon
Gold and silver pine cone trees
For the hearth, grouping of gold (includes a plant stand and large angel)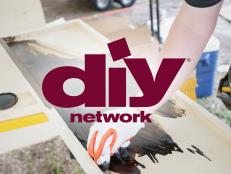 Get tips on how to easily add style to the hearth this summer.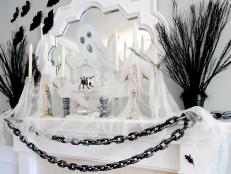 Dress up your fireplace with this creepy yet stylish decor.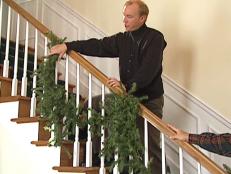 Experts offer a few ideas for using lights to decorate the home for the holidays.