How to Make a Custom Candy Box of Sweets for Your Sweetie
Nix the nougat and deliver a Valentine's Day gift they'll really love.
Raise the bar this Valentine's Day by making your loved ones their own personalized box of candy sweets instead of one of the pre-made combos you'll find on any retailer's shelf. By customizing the box of treats to match their personal preferences, you're able to guarantee that the recipient will love the treats they'll be devouring. (They'll also feel a lot less like their playing a game of taste bud roulette – no mysterious nougats or rock hard caramels.)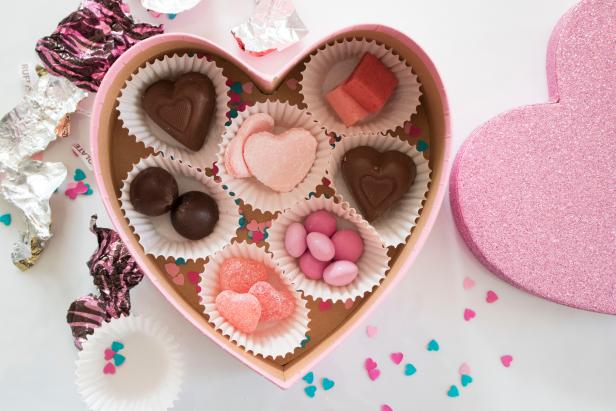 How to Make a Custom Box of Mixed Chocolates
Find a box or a tin with a lid. It doesn't need to be a heart, mind you, but it's certainly nice if you can find one. If you plan to reuse an old tin, keep in mind that you can also spray paint the outside of the container pink or red to suit the theme of the holiday.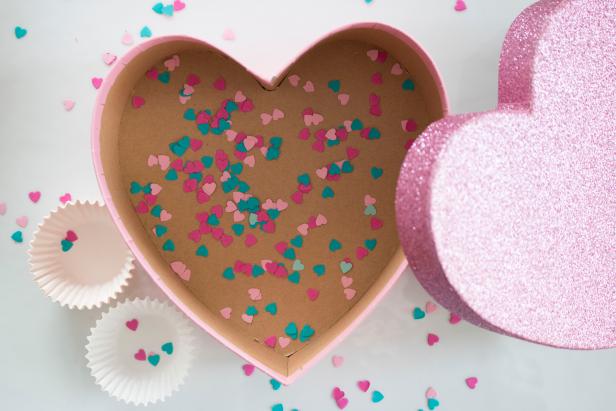 How to Make a Custom Box of Mixed Chocolates
Add a handful of colorful confetti to the bottom of the container for effect. You can use a heart-shaped hole punch like I did, or simply cut paper with scissors into teeny-tiny little pieces that flutter about and add color and whimsy to your gift. It's a nice touch. Atop the confetti, layer miniature cupcake liners to fill the bottom of the box.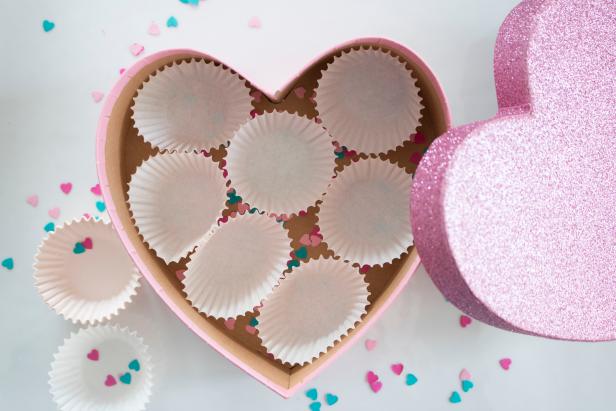 How to Make a Custom Box of Mixed Chocolates
Unwrap the special desserts you've selected for the recipient. The candies don't need to be out of their wrappers, but it helps keep the element of surprise involved with the gift. You probably know what types of treats the recipient likes – mint, peanut butter, caramel, sour gummies – but if it's a big mystery, just go for 100% truffles (the odds of losing with truffles are very low, all chocolate-loving statisticians will agree).
Position the sweets into the individual cups. Those little pink hearts? Handmade marshmallows that are so fresh and so fluffy, no one could say no! Whoever's getting this box is probably the luckiest person ever.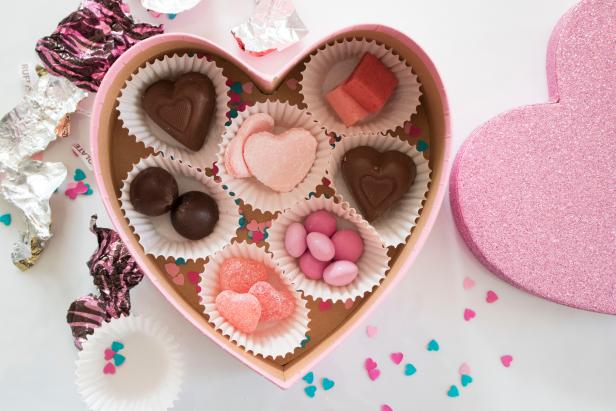 How to Make a Custom Box of Mixed Chocolates
If your box or tin is deep enough to hold two layers of goodies, add more cupcake liners and stack another round of treats. Seal it up with the lid, and be ready to make someone's Valentine's Day very, very special.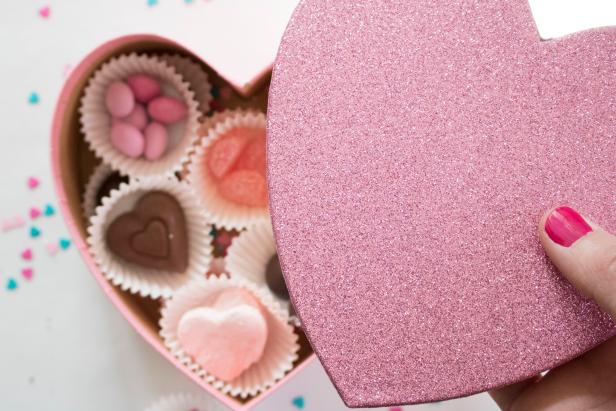 How to Make a Custom Box of Mixed Chocolates