Redesign to Maximize Storage and Space Efficiency
See how Laurie March, the House Counselor incorporates smart storage, dual-purpose furniture and neutral colors into a small home for a couple who recently moved in together.
Modern Condo Makeover 02:49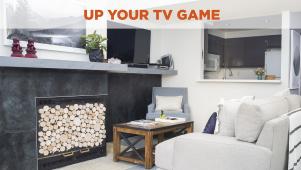 Now Playing
Ways to Up Your TV Game 00:38
Find out where and how to mount your TV for optimal viewing.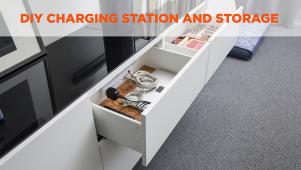 Now Playing
Charging Station and Storage 01:02
Keep technology out of sight with a charging station and storage drawer.