Learn how to take apart outdated earrings – even clip-ons from the thrift store – and transform them into fun finger rings.
old earrings
wire cutters or nippers
ring blanks, old rings or heavy-gauge wire
clear 2-part epoxy
clothespin
1. Use wire cutters or nippers to remove the clip or post from the earring. Remove the hardware from the back of the earring if it's loose or in the way.
2. Find the right ring base for the earring decoration. Pick up ring blanks at a hobby shop, recycle old rings with a flat surface or even create rings by coiling some heavy-gauge wire.
3. Attach the earring ornament to the ring with clear 2-part epoxy. Put a small amount of each part in a small cup and blend it thoroughly.
4. Place a dab of the epoxy mixture on the ring blank, position the item and use a clothespin to hold it in place until the epoxy dries.
Tip: A strong adhesive is the key to the success of this project. Glues and other adhesives made for jewelry also are available at hobby shops.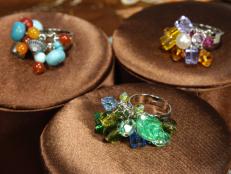 Let your inner Bohemian loose with beaded cluster rings that show off personal artistic style and flavor.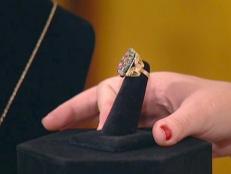 Here's one technique for creating a wire-wrapped ring.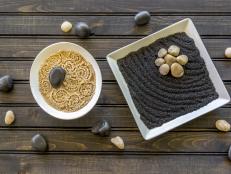 This easy-to-create mini zen garden might help ward off stress.