How to Make a Tree Topper Using an Upcycled Wire Hanger
Top off the holiday season with a crafty Christmas tree star.
A handmade tree topper is a fun thing to consider when you're decorating your Christmas tree – and maybe like us, making your own is an annual tradition you and your family have adopted. When you're contemplating the base of your next topper, consider a simple wire hanger. With a pair of needle-nose pliers, the hanger can easily be bent into any shape, like this star, and when accessorized with a variety of beads, it becomes an eye-catching accessory in amongst the holiday decor.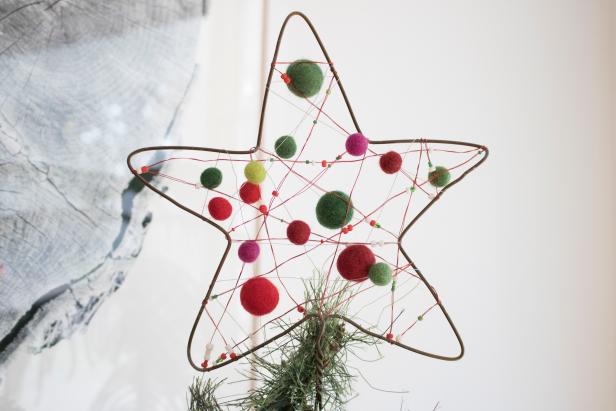 Bend a Metal Hanger into a Star Tree Topper
Start with a stiff metal hanger. Use the pliers to round out the angles so that the "shoulders" are non-existent. Once you've rounded out the shape, it's easier to have a new vision. You might like it round! You might be able to craft it into an angel with a wide dress. It would easily take on the shape of a pine tree itself, or a snowflake if you have the patience for lots of tight twists. I love a classic star, so I followed that plan and bent and pinched until I had a five-pointed star. This star measures 10" wide.
Bend the hook straight too. You may choose to coil it as a way to attach it to the tree or you may use a clip to secure it in position. At this point, consider spray painting your metal tree topper if you don't like the patina of the original hanger.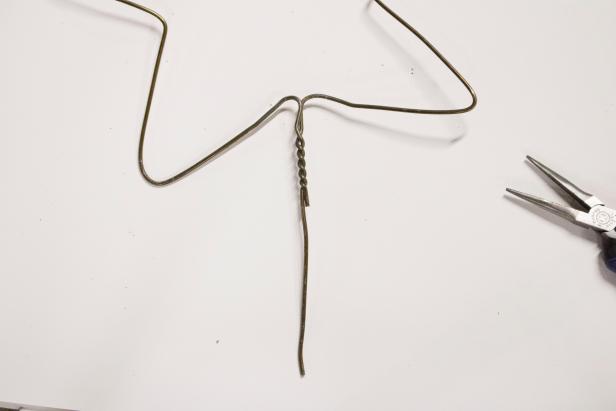 Bend a Metal Hanger into a Star Tree Topper
Lengths of fine-gauge multi-purpose wire are perfect for adding detail to the star. I strung vintage glass beads in red, green and white along the wire, and as I wrapped the wire in every direction, fed a few beads at a time so that they were spaced out along the wire and in all areas of the star.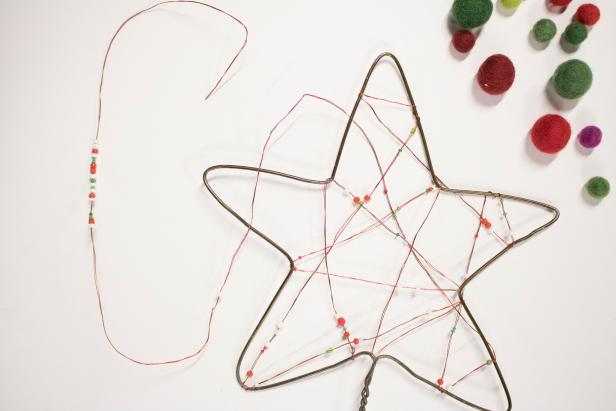 Bend a Metal Hanger into a Star Tree Topper
After the glass beads were installed, I added felted wool balls on a separate strand of wire. By adding those balls separately rather than intermixed with the tiny beads, I felt like I had more control over their placement. I also like the way that the small beads can overlap the wool and add dimension.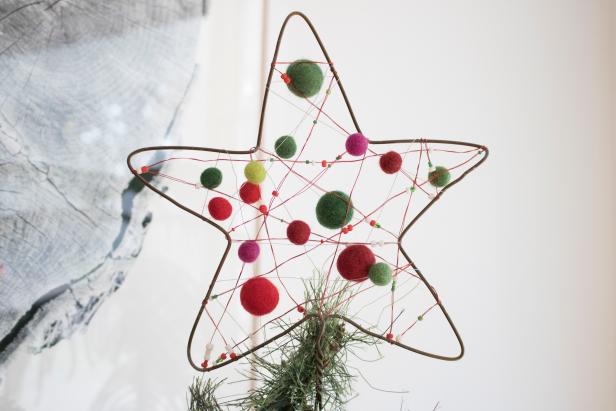 Bend a Metal Hanger into a Star Tree Topper
It turned out pretty cute, right? With the tail of the hanger twisted into a coil, it slides over the top of our Christmas tree. You may find it necessary to add a small clip to hold it secure, based on your tree. Customize it with your own preferred color palette, and enjoy this handmade tradition in your own home.