How to Make Acorn Garland
Put a bumper crop of acorns to good use and craft an eye-catching accent for your home.
We started collecting acorns early in the fall, but they're still dropping from the trees, a few handfuls every day. When we could beat the squirrels to them, the kids and I found it easy to amass a (surprisingly large) collection of nuts from the mighty oaks. One of my favorite uses for acorns in craft projects came to be simply by experimentation. Little acorns are cute individually, and they last a good long time. I had been painting acorns for use in glass cloche centerpieces when I asked myself "will it garland?" and the rest is history. Acorn garland for the win.
With bugs in both the trees and on the ground, it'd be silly to assume that the acorns are bug-free. Roast the acorns on a baking sheet at 225-degrees Fahrenheit for 15 minutes to eradicate anything that you don't want infiltrating your home.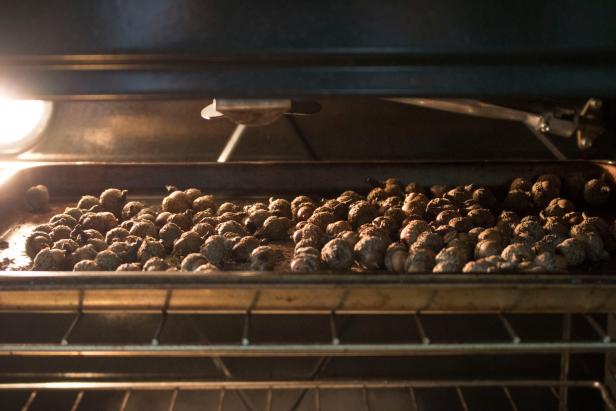 Upcycle Acorns Into a Colorful Fall Garland
Select an assortment of craft paints that fit the occasion, and apply paint to the nut of each acorn. You may need two coats for good coverage. I recommend using a paintbrush with soft bristles.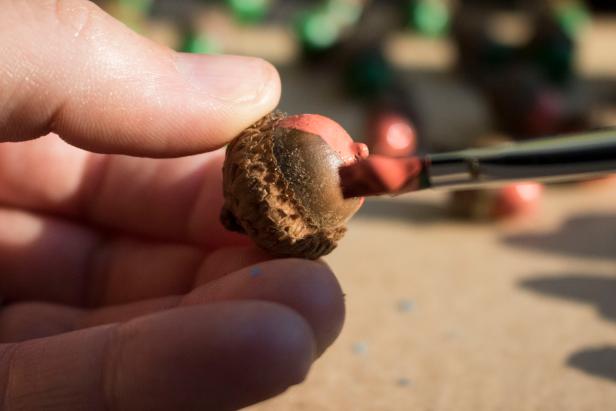 Upcycle Acorns Into a Colorful Fall Garland
Use a 1/16 bit to predrill each acorn after the paint has dried. You might be wondering "is it hard to drill through an acorn?" I'm happy to tell you that it's very easy! You may begin to notice loose acorn caps at this point; if you wish, apply a dot of adhesive to the top of the nut to secure the cap.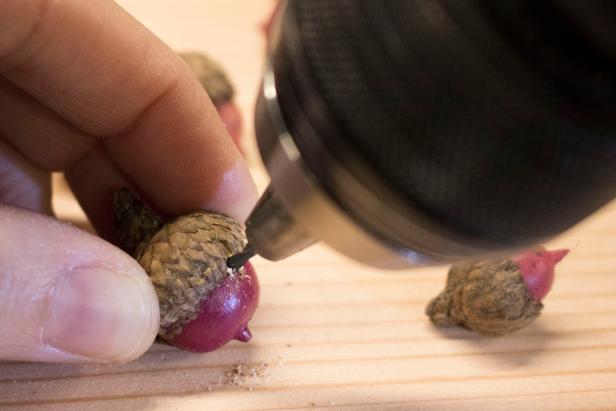 Upcycle Acorns Into a Colorful Fall Garland
Thread the Acorns to Form a Chain
I've used a fine gauge all-purpose crafting wire for my acorn garland strands with great success. A needle and thread work well too, but the trick is in having that stiff, pointy tip to navigate through each acorn. Alternate the colors as you layer the acorns onto the wire until the garland is the length you wish.
Install and Admire Your DIY Garland
Upcycle Acorns Into a Colorful Fall Garland
Against a feature wall, from your dining room chandelier, or decorating a doorway, I think you'll really like it when you step back and check out what you just made. They'll last year-after-year (might lose a few more caps along the way, but I don't think it is terribly obvious – the area beneath the cap still remains natural nut color).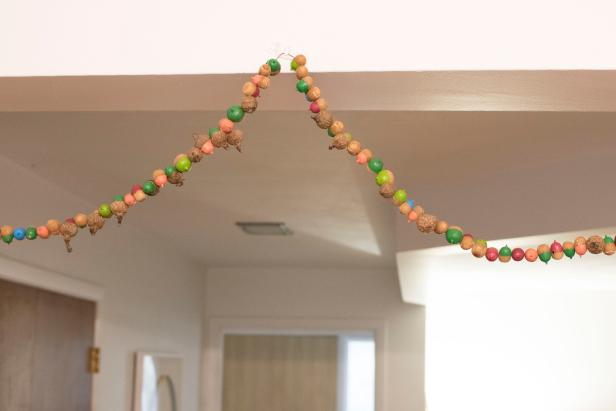 Upcycle Acorns Into a Colorful Fall Garland