Create Cozy Flannel Blankets for Cold-Weather Snuggling
Snuggle up in these quick and easy to make blankets.
Cool weather always brings the need to snuggle in something soft. Our kids love to nuzzle under comfy covers while hanging out on the sofa or when they feel like hanging outdoors with our animals. These simple, not-too-bulky flannel blankets are the perfect weight to keep you warm. Accessorized with some fun, bright pom pom trim, they are also great holiday gifts. Make a few to have on hand when heading out to a football game, fall hike or just as an extra layer.
2 yards of flannel fabric
ribbon or trim (enough to surround the perimeter of the two yards of fabric)
pins
scissors
sewing machine and matching thread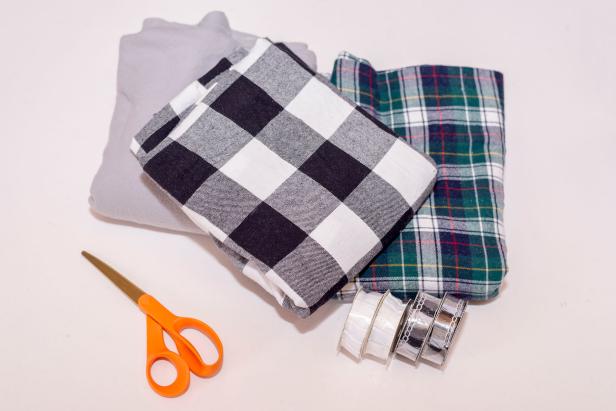 Debbie Wolfe
Any type of shirting flannel works for this project. It's typically sold in 44-45 inch widths. Two yards of fabric will make a nice 45 x 72 inch throw blanket. Prewash and dry the flannel prior to starting.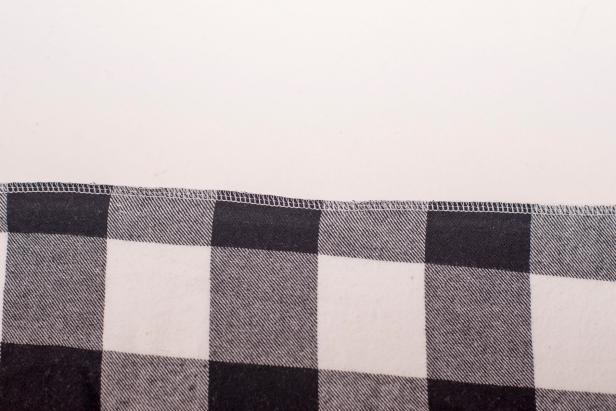 Debbie Wolfe
This part is optional, but it makes a neater edge. If you have a serger, sew along the cut edges of the flannel. If you don't have a serger, use pinking shears.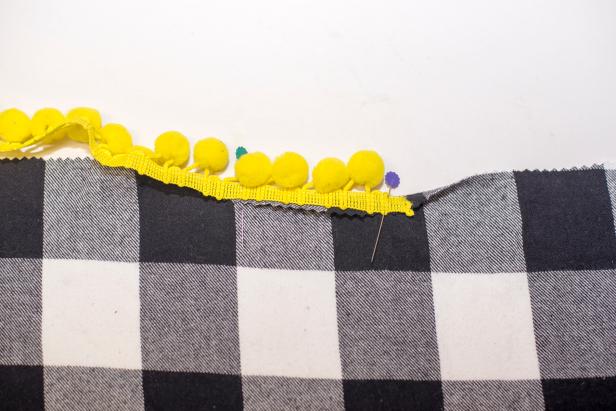 Debbie Wolfe
Fold down edge of fabric 1/4 inch. Pin the edge of the ribbon in place. Start in the middle of one side of the fabric.
Debbie Wolfe
When you get to a corner, fold over the edge at the right corner toward the side you were pinining down.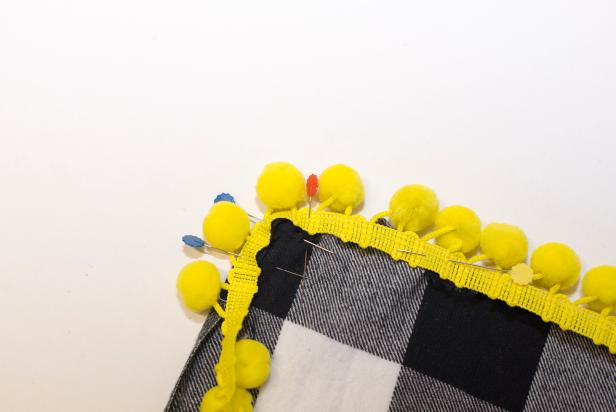 Debbie Wolfe
This will make it easier to bend the ribbon around the corner.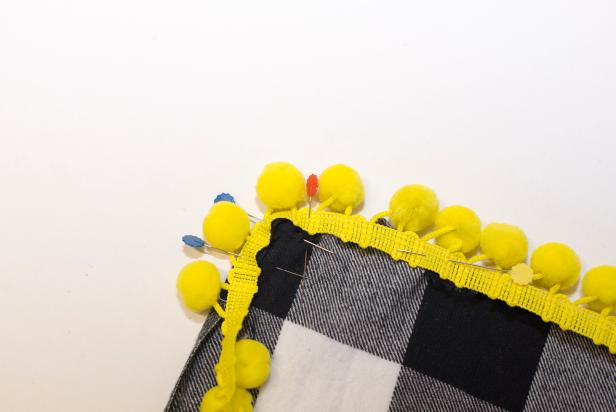 Debbie Wolfe
The front side of the blanket should lay flat on the edges. Continue to pin around the blanket. Once you have the ribbon pinned, sew in place.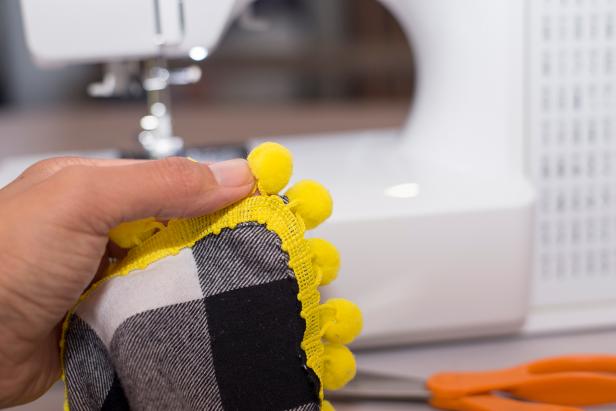 Debbie Wolfe
Sew around the pinned corners slowly, ensuring the trim doesn't fold back or buckle up.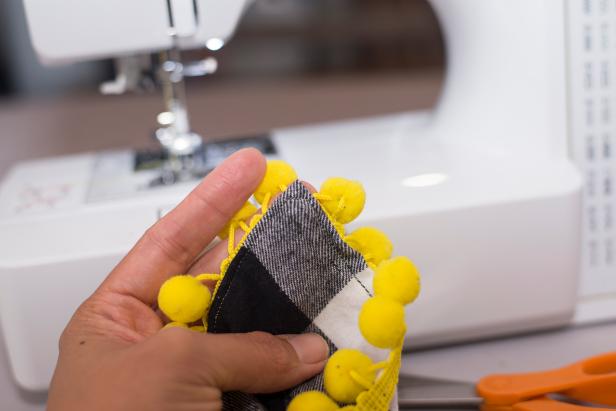 Debbie Wolfe
The front of the blanket should have a square corner.
These easy-to-make blankets will keep the family comfy cozy on cool, fall days.