Let your inner Bohemian loose with beaded cluster rings that show off personal artistic style and flavor.
cluster or charm ring blank
assorted beads
silver-tone head pins
rounds-nose pliers
wire-cutters
1. To create a charm, thread a head pin through one of the beads (if the beads are small, try putting two or three on each pin). Trim the head pin with wire-cutters, leaving just enough wire sticking out from the top of the pin to make a small loop with the round-nose pliers.
2. To make the ring, make a loop, leaving it slightly open, and link it to one of the loops on the ring blank. Close the loop with pliers.

3. Repeat steps until you are satisfied with the fullness of the ring, keeping in mind you can put more than one charm on each loop of the ring blank.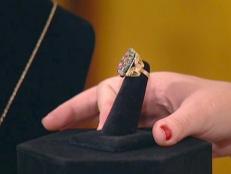 Here's one technique for creating a wire-wrapped ring.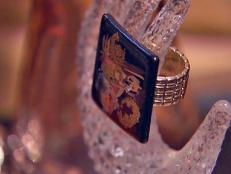 Learn how to take apart outdated earrings – even clip-ons from the thrift store – and transform them into fun finger rings.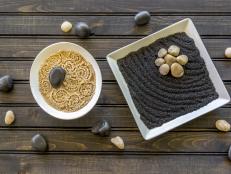 This easy-to-create mini zen garden might help ward off stress.