Use washi tape to dress up ordinary objects.
Washi tape is a fun and versatile crafting supply that is used for a myriad of things. It's inexpensive and comes in many sizes, colors and patterns. The next time you are at a craft store, pick up a roll or two and use them to transform ordinary objects into something unique. Washi tape used on a variety of party accessories can also bring cohesion to an event, whether it's a birthday party or a bridal shower.

washi tape, various patterns and sizes
pencils
toothpicks
string
pencils
tea lights
blank card
scissors or utility knife
paper clips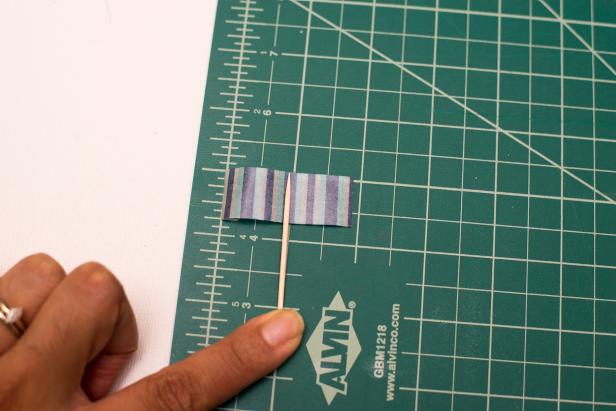 Cut a two-inch strip of washi tape. Center toothpick on the sticky side.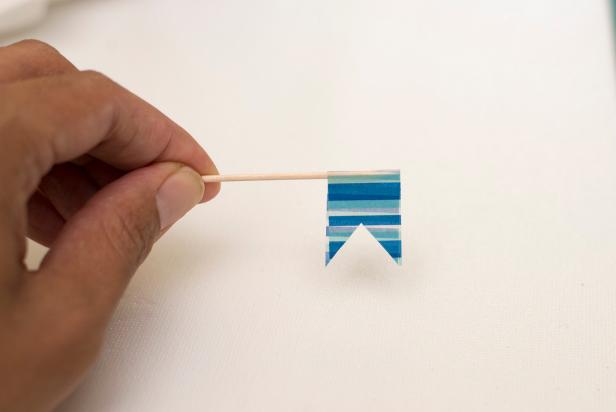 Fold the piece of tape over so that it sticks on itself. Cut out a triangle notch in the center.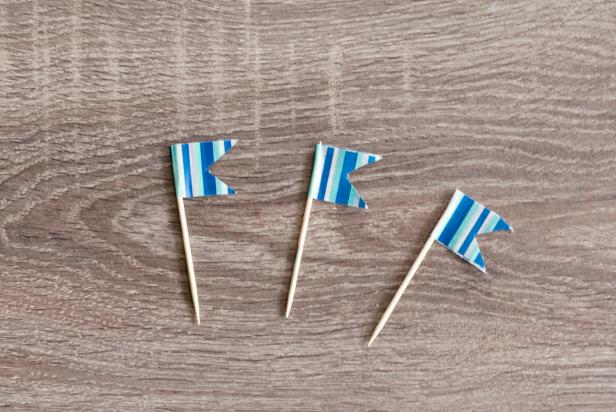 Use the little flags to decorate cupcakes, cookies or cake.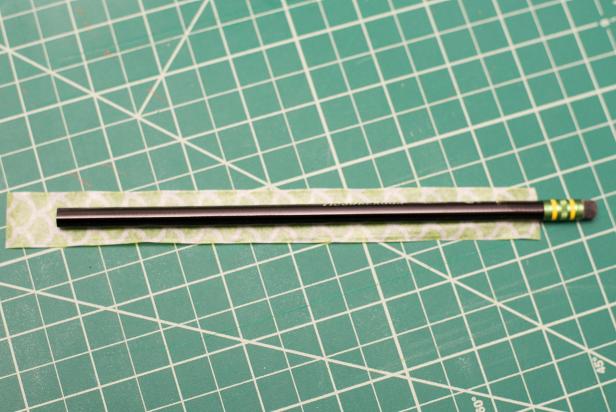 Cut a piece of washi tape about the length of your pencil. Line up one edge next to the eraser and wrap. Trim the eccess tape at the top.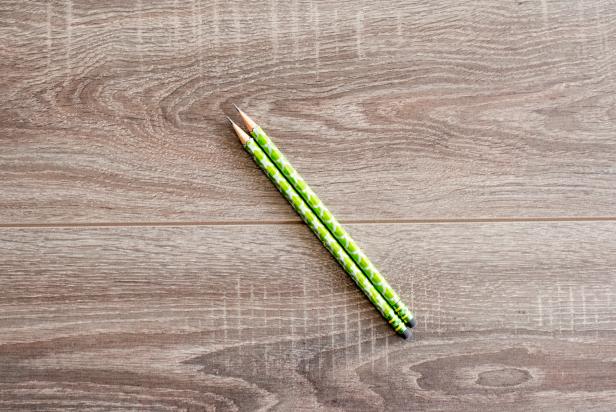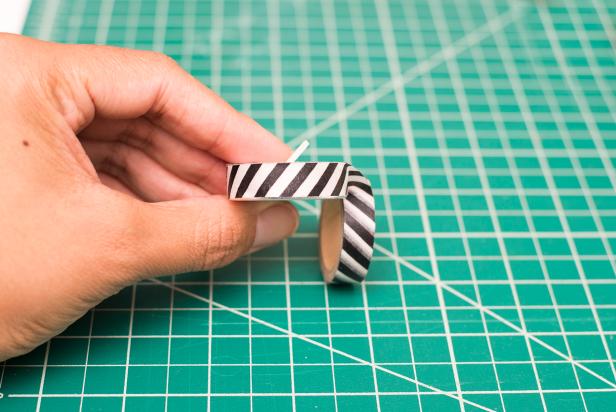 Wrap washi tape around the metal base of a tea light.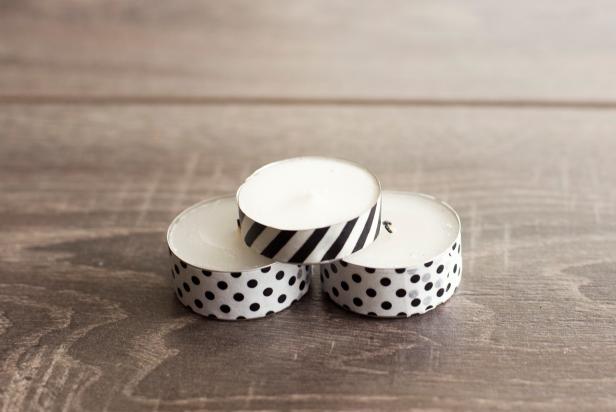 Make matching sets of colors and patterns for your tea lights. These are perfect for birthday parties or wedding showers.
4. Washi Tape Mini Banner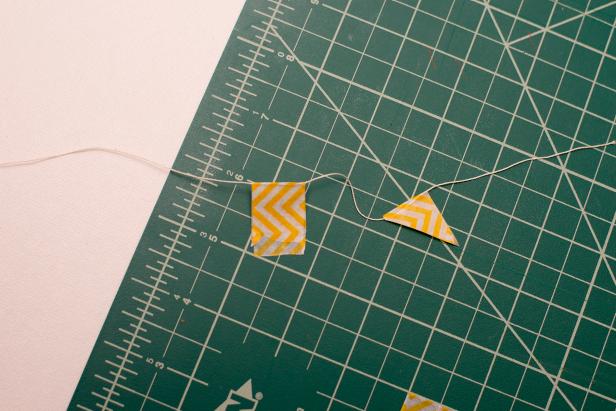 Cut a length of string (depending on the size of banner you will need). Fold a two-inch section of tape over the string.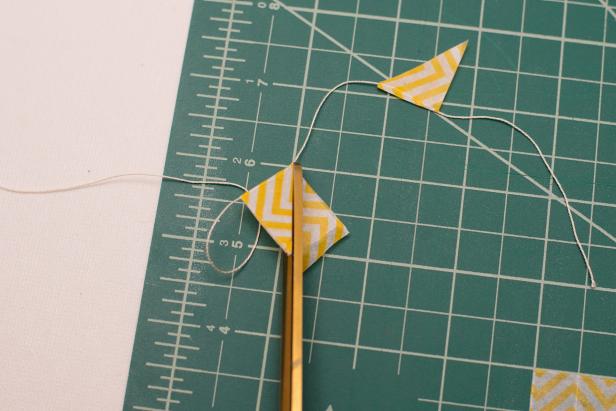 Cut off the excess tape to form a triangle.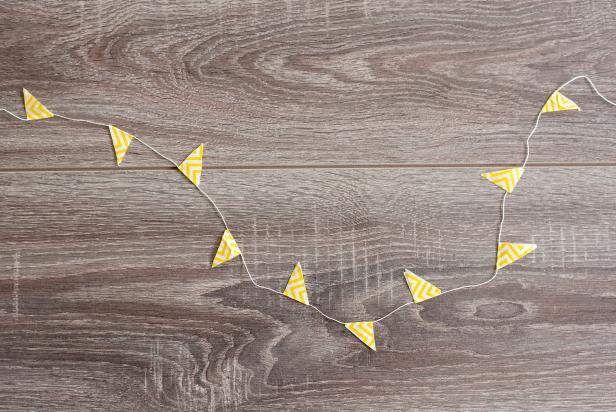 Use the mini banner to decorate around a cake or as an embellishment around a wrapped gift.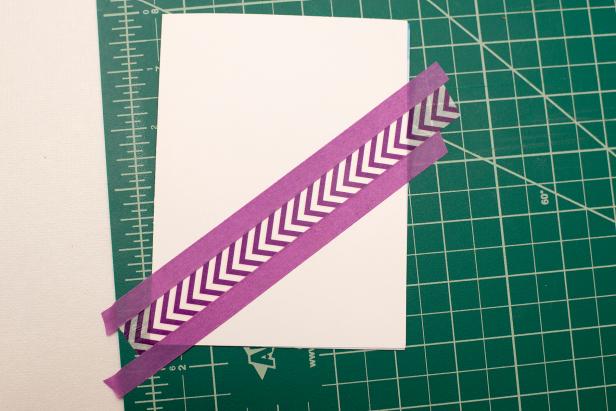 Lay washi tape on plain note cards. Use any color or pattern to your liking.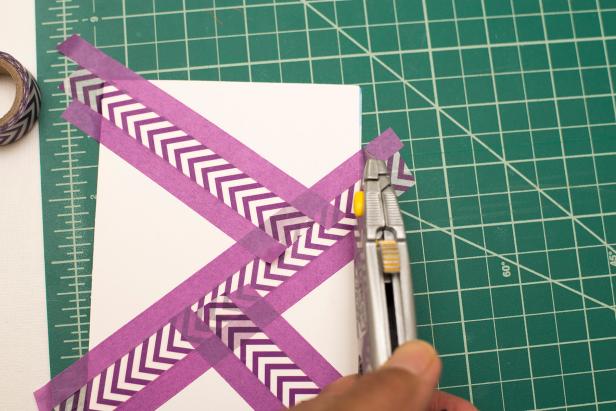 Trim off the excess with a utility knife.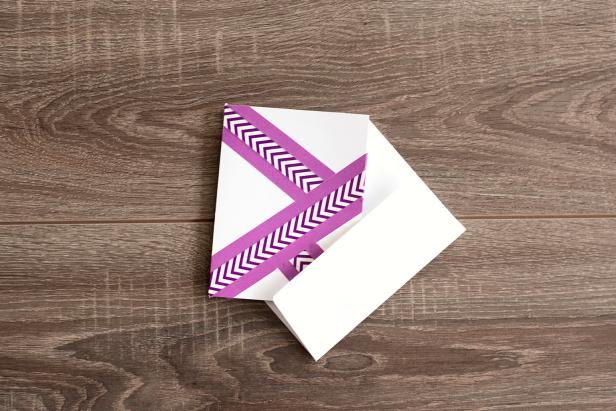 Customized any plain note card for any occasion.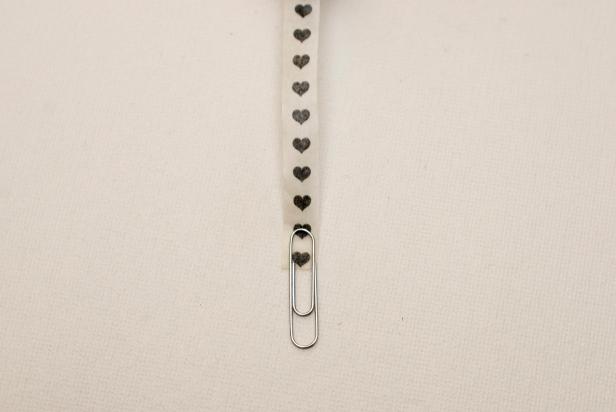 Insert a piece of washi tape through one end of a paper clip.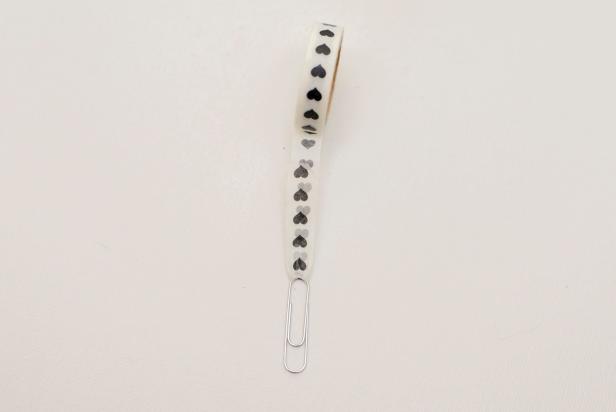 Fold the tape over about an inch and tape it to the other side of the tape.
These mini markers are the perfect cute accessory for your books.