Stick and Seal: The Basics of Adhesives, Glue and Caulk
Home improvement and hardware stores carry such a large variety of caulks and adhesives, it can often get confusing. Learn what to use for all your projects, repairs and fillers.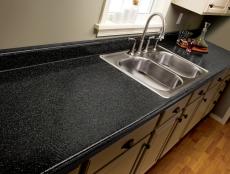 Learn how to repair scratches, gouges and chips; plus get the lowdown on paints and refinishing kits made to transform old countertops.