Pets can be dirty, but follow these tips and keep their favorite resting spots clean (and smelling good).
"What's that smell?" asks every single pet owner at some point (and maybe more than we'd care to admit). Even the cleanest of cats or dogs will leave a special smells and furry mess in their most-frequented resting spots. Pets are seriously good at snoozing, and whatever they've rolled around in during their adventures will inevitably get rubbed off onto their bed's fabric at nap time. Change up your routine and clean your pet's bed just as often as you clean the sheets on your own human bed, and say adios to those bad aromas for good.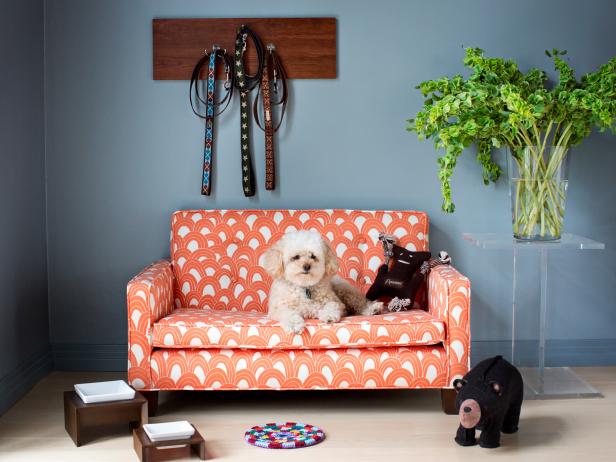 Couches for Canines
Sofas for dogs? Yep! For decades, furniture manufacturers have been offering everyday furniture scaled down to toddler scale, a size which is also ideal for small and medium breeds. So hit your local thrift store or consignment shop for an inexpensive, secondhand kids' sofa then have it reupholstered with pooch-friendly fabric.
Vacuum Your Pet's Bed, Often

Fur, dander, and whatever else those pets drag in from laying in the grass can be kept at bay with regular vacuuming. Using a vacuum with hypoallergenic filters/HEPA work wonders, as the filters will prevent molecules from becoming airborne and distributing throughout the rooms in your home. Pet vacuums are also equipped with extra attachments, and are resilient and reliant when it comes to capturing long hairs and furs.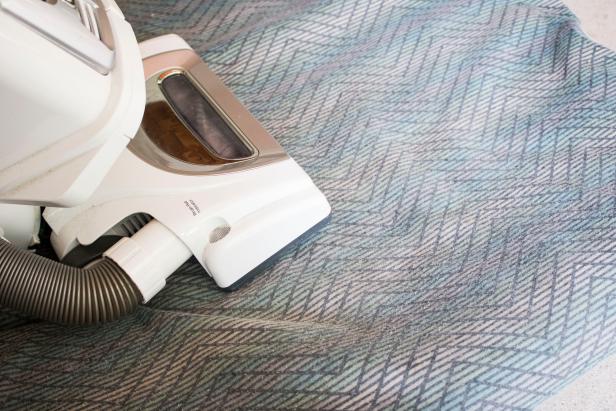 How to Clean a Pet Bed
How to clean a pet bed by laundering, and keep it clean with natural cleansers.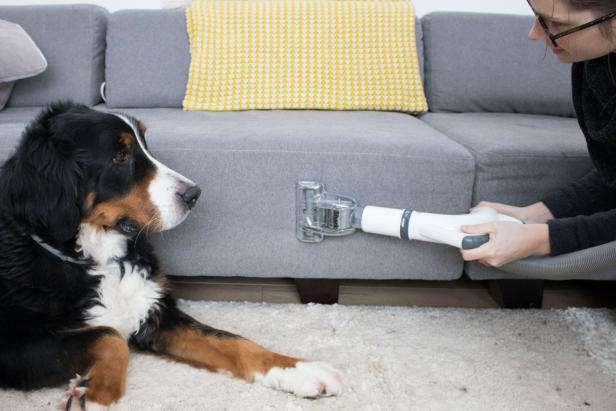 Vacuums For Cleaning Pet Fur
Find the best vacuum for managing and cleaning your home when it's covered in pet fur.
For mud, make it a point to wipe excess clean with a damp cloth, and then vacuum when dry to lift loose dirt.
For urine, blot immediately with an old towel to absorb what you can. Use a spray bottle to apply a solution of 2 cups of vinegar, 2 cups of warm water and 4 tablespoons of baking soda. For urine that sat a little too long and dried, sprinkle baking soda directly onto the stain as well. Allow the spray to sit for 5 to 10 minutes, and then blot again, this time with a soft cloth to absorb and wipe clean the stain.
Cleaning vomit is a little different because it's so acidic – nix the spray bottle and use a sponge to apply a mixture of 2 cups of warm water, 1 tablespoon of salt, 1 tablespoon of liquid dish soap and 1/2 cup of vinegar. Blot, wipe clean, and if the stain is really tough, blot hydrogen peroxide mixed with dish soap, and blot it into dry baking soda sprinkled atop the surface of the stain.
Make Laundering Part of Your Routine
Pet beds should be easy to launder, because they're quick to get dirty with fur and dirt when used often.
If your pet is adventurous and outdoorsy, make it a habit to treat the dog bed for ticks that were deposited into your pet's bed. Put the entire bed in the dryer for 10 minutes on high-heat to kill anything that latched on. Do double-duty and add a natural dryer sheet to freshen the bed at the same time.
If your pet bed is an all-in-one piece (the insert can't be removed): Run it through the laundry on the delicate cycle, with just a touch of detergent. Partially dry it on low-heat, and allow it to air dry the rest of the way before use.
For pet beds that do have a removable cover: Unzip the bed and separate the cover from the insert. If you're washing a heavy foam insert, avoid putting it into the washing machine (it could deteriorate) and instead wash it by hand. The easiest way to get it clean is to fill the bathtub with a few inches of water, mix in a small amount of detergent and agitate the detergent to distribute it in the tub. Add the foam, and continuously submerge it to wash. When it's time to rinse, drain the dirty water from the tub and also fold and squish the foam to wring it out. Fill the tub up again with a few inches of clean water, and continuously submerge and compress the foam until it rinses clean. Repeat in clean water again, if necessary. Allow it to air dry (it'll be fast on a warm, sunny day!)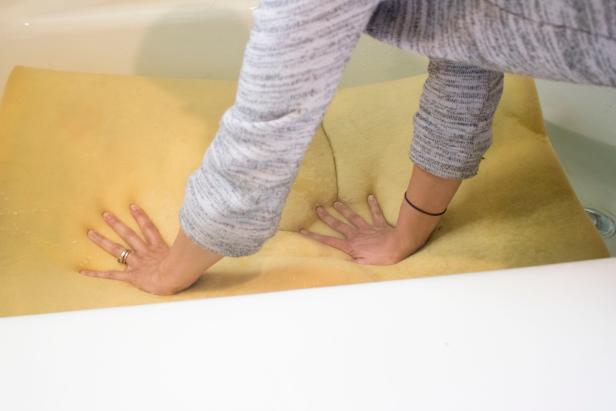 How to Clean a Pet Bed
How to clean a pet bed by laundering, and keep it clean with natural cleansers.
The cover of the pet bed is likely safe in the washing machine (follow manufacturer instructions, and when in doubt just wash it on a delicate setting). Wash and dry it by itself – or with other pet items – and I recommend adding a few heavy (junk) towels in with it too, to generate agitation.
A simple homemade carpet cleanser can help to keep pet scents on all fabric surfaces to a minimum. It's a mixture that I like to apply before vacuuming that consists of assorted dry ingredients you can already find in your kitchen (plus cinnamon and bay leaves, for good measure).
Use a daily spray to keep scents at bay between washings and vacuuming. A homemade solution will be much healthier for your pet, and we suggest diluting a teaspoon of baking soda into a cup of warm water, and then adding a few drops of tea tree oil as a natural disinfectant. Keep the spray bottle at the ready, and mist the bed every morning to treat between washes.