5 Ways to Clean Your Patio Furniture Before Summer
You'll be glad you spent the time cleaning and weatherproofing now when you're sitting with your feet up all summer.
Every year at about this time I take a big, deep breath of fresh air and debate whether or not I've ever been so excited to set up outdoor furniture. Backyard living is my everything between May and October, and I celebrate it as early as Mother Nature allows. Honor the day you bring your porch furniture and other outdoor accessories out of storage, and take the time to clean and maintain everything in preparation for another season of use. Then, immediately sit, dine, and relax outdoors, and welcome summer with a new bottle of SPF and a chilled bevy.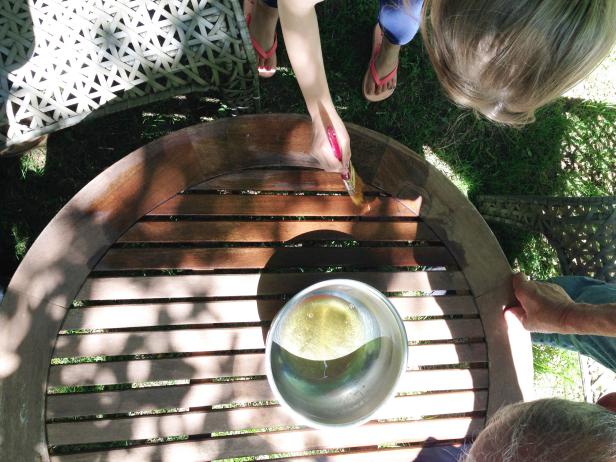 How to Clean and Maintain Outdoor Furniture Before Summer
Clean and maintain outdoor furniture before summer.
Seal Wooden Chairs and Tables
Conditioning wooden furniture with products such as teak oil or blends of natural oils at the start of the season helps to weatherproof natural wood finishes. The protection added helps to prevent sun and rain damage, which contributes to graying wood and both wet and dry rot. UV blocking sealants can also be applied on top of conditioned furniture to further guard against sun damage.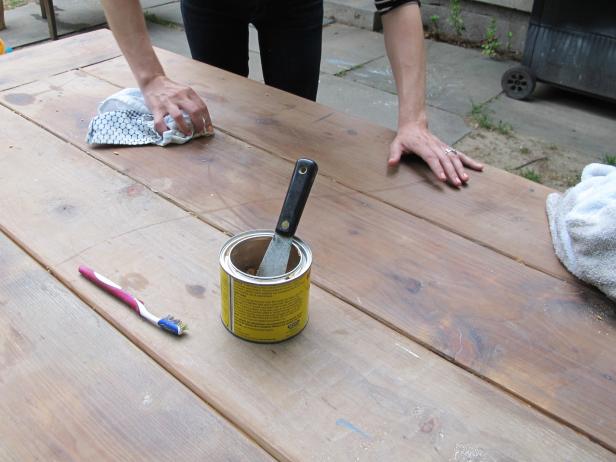 How to Maintain Your Outdoor Furniture
How to maintain wooden outdoor furniture with wax.
Clean and Protect Outdoor Cushions
In my experience, outdoor fabrics are usually high-maintenance in the middle of the spring and summer when they're magnets for dust lifted by the lawnmower, or pollen fluttering in the air. Commit to a maintenance routine that includes dusting (with a soft bristled brush), vacuuming, or even pressure-washing, depending on where your furniture falls on the scale of "zero to filthy." Outdoor furniture on a covered or screened-in porch may only require the occasional dusting, while open patio cushions may require more frequent vacuuming. To spot clean, make this gentle cleanser that uses borax, dishwashing detergent and water. Cushions saturated with pollen or tough stains often clean well with soap and water applied with a pressure washer on a fine mist setting. Pool-side cushions not only come into contact with chlorinated water but also the occasional rainwater, so they may require more thorough washes to keep them looking fresh and mildew-free. Always check the manufacturer's guidelines or test a small area before cleaning fabric surfaces.
Outdoor fabrics – including indoor/outdoor rugs – can be treated proactively with a weatherproofing spray to help resist stains and water absorption and also help to prevent sun fading on all materials. Apply it early in the season to alleviate your maintenance routine through the rest of the summer.
Change the Look of Old Plastic and Metal Furniture
Faded and dinged outdoor furniture can be refinished inexpensively with a coat of spray paint. Before you trash or recycle old pieces, buy a can of paint and apply a coat. To refinish plastic furniture, select a satin or glossy finish with a built-in primer. To refinish metal furniture, you might favor the look of a metallic finish (and I can attest, the finish can look as high-end as any manufacturer finish). You might be surprised how easily it brings new life back to something that was just ho-hum.
Tighten Hardware on Chairs, Tables and Pergolas
It's not uncommon for chairs and tables to get wobbly, so check all of the visible screws and bolts and tighten things down (but don't over tighten).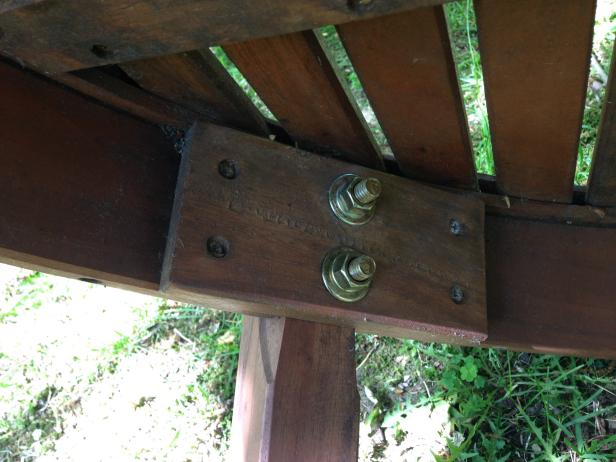 How to Clean and Maintain Outdoor Furniture Before Summer
Clean and maintain outdoor furniture before summer.
Outdoor pergolas that are left up year-round take a stronger beating from the elements. Check for loose bolts to ensure that your structure remains strong, secure and squared. It's always a good idea to check your pergola hardware after wind storms, too!
Dust and refresh your umbrella before putting it out for the season. With the umbrella standing upright, but folded down, use a bristled brush to loosen and remove dust that gathered in the folds.
Stains? Most outdoor materials will clean easily with dish soap and warm water, which can be applied with a sponge. Allow the umbrella to dry open before closing it up again.
If you happened to fold up the umbrella while it was wet last year, you might find spots of black mold on the material. Use a sponge to spot-clean these areas with soap, water, and a bit of bleach to remove the mold. Allow it to dry completely and thoroughly in the sun before folding it up.