Attention DIY Network and Rate My Space Fans
We're happy to share some exciting news! Over the next several months, we're embarking on a down-to-the-studs remodeling project of our own site. As many of you know from your own remodeling projects, there will be some rough patches along the way, so bear with us as we work to bring you the most comprehensive do-it-yourself home improvement site on the interwebs.
We've loved seeing every one of the thousands of photos you've shared on Rate My Space and we're grateful to you for bringing us all your success stories. As part of our site enhancement, however, we have to say goodbye to Rate My Space and its sub-categories. As of December 15, we've closed Message Boards as well.

Conversations and interactions with hosts, experts and fellow DIYers are still going strong, however, and we suggest rolling up your sleeves and digging into our social platforms:
Don't forget the latest maker-tastic fare from our army of doers in the Made + Remade blog and the ongoing Blog Cabin conversation, too. Also, check out My Photos on our sister site, the recently-remodeled HGTV.com. You can save photos you love here and we hope to have a similar feature on DIYNetwork.com when the dust settles.
Again, thanks for being fans of the site. We have so much in store for you in 2015 and hope this is the year all your DIY dreams come true!

The DIYNetwork.com Team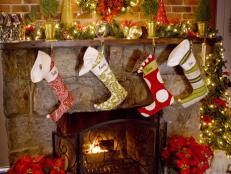 You know how to celebrate the season in style! Check out these beautiful holiday ideas from fellow Rate My Space members.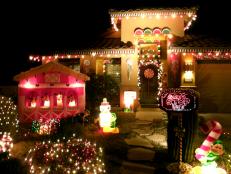 Let these Christmas displays from fellow Rate My Space users get you in the spirit this season!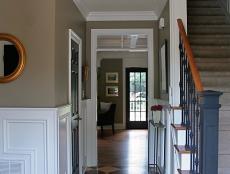 Eight HGTV fans think outside the box to create eye-catching flooring.