Top 10 Value Veggies to Plant
Can you guess which plant is #1 for getting the most bang for your gardening buck?
"What should I grow?" It's the first question for most people, beginners or experts, when thinking of planting a garden. It's also something Mel Bartholomew, inventor of the Square Foot Gardening method, gets asked quite a bit.
Kim Roman, interim CEO of Square Foot Gardening Foundation, says that when she or Bartholomew talk to gardeners, they find that an underlying factor of that question is often cost. "After a discussion about garden goals – their likes and dislikes – we discover that what gardeners really want to know is what to plant to save money," she says. "I believe most gardeners, regardless of their level of experience, assume that growing their own food is always cheaper than buying it. As Bartholomew suggests, 'That's not always the case.'"
Bartholomew's latest book High-Value Veggies helps gardeners grow more efficiently and effectively. He outlines how to apply basic math to the garden to pick plants that will benefit your kitchen and wallet. Factors like cost of supplies, growing time, gross yield and more can help calculate if growing a certain plant rather than buying it at the store will save or cost you money.
People often choose plants that are easy to grow, but that may mean they're growing something that's costing them money. Some edibles that Bartholomew says you're better off just picking up at the supermarket include potatoes, bell peppers, asparagus and okra. Roman suggests beginners looking for high-value plants that are easy to grow start with tomatoes and herbs.
While Bartholomew does think it's smart to approach a garden with return on investment in mind, he stresses the importance of also planting vegetables that you like and fit with your gardening goals.
While the most cost-efficient vegetables will range slightly depending on what region you live in and what types of stores and farmers' markets you shop at, Bartholomew compiled a list of top money-saving vegetables across the board. Scroll down to see the top 10 high-value veggies and their return on investment per square foot. Then start planting and saving!
10. Hybrid Tomato - ROI $16.13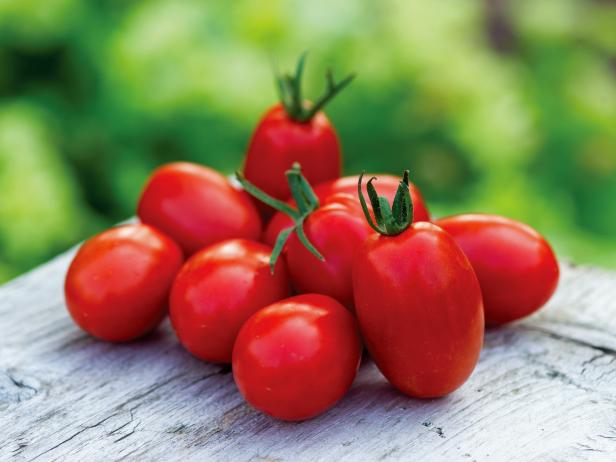 8. Winter Squash - ROI $18.15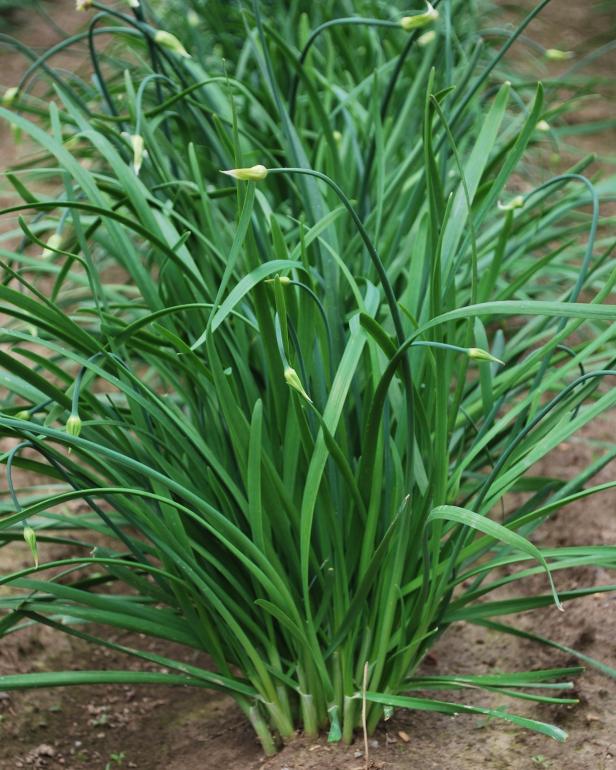 Chinese Flowering Leek, courtesy of Kitazawa Seed Company
Chinese flowering leek is a perennial used for its flower buds, stems, and long, flattened leaves. It's used by Asian chefs to add a subtle garlic and onion flavor to foods. The flowers usually take two years to appear, and need low temperatures in the winter and long growing days in the summer. Use this herb in stir fry dishes or salads. Image courtesy of Kitazawa Seed Company
Image courtesy of Kitazawa Seed Company
5. Heirloom Tomato - ROI $23.65
3. Cherry Tomato - ROI $26.13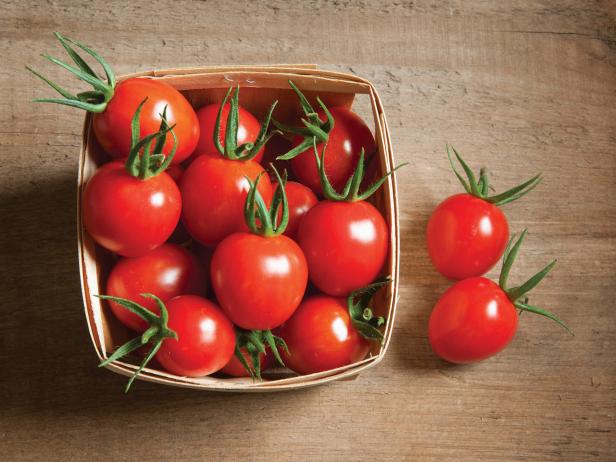 Tomato 'Cherry Bomb'
Bred by Johnny's Selected Seeds, and exclusive to them, 'Cherry Bomb' is a bite-sized tomato that's perfect for snacking (you can even pop them into your mouth while you're picking in the garden). This variety is resistant to late blight.
1. Herbs (Thyme) - ROI $69.08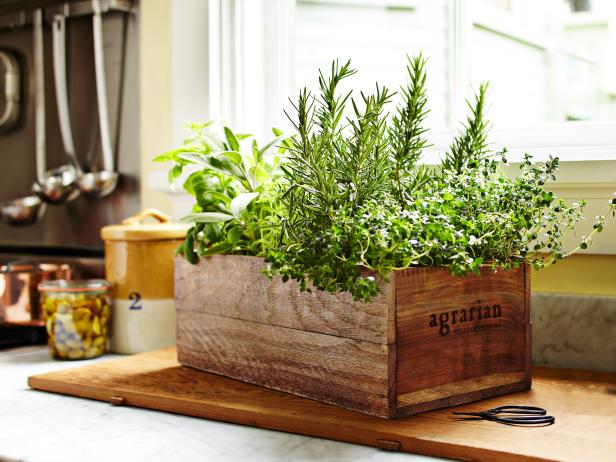 Indoor Window Box Herbs
Create your own twist on traditional window boxes by mounting yours on the inside of a bright, sunny window. Many herbs grow well indoors, such as basil, sage, rosemary and thyme. For the most flavorful leaves, provide the brightest light you can.
Image courtesy of Williams-Sonoma.com
We're crushing on these trends, recipes and DIYs.
Try One of These Winter Crafts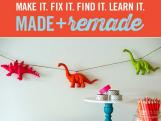 Browse through our archives to discover "why-didn't-I-think-of-that" projects, cool hacks and  genius DIY ideas.
Read Our Previous Posts

Get to know the crafty, creative writers and editors behind DIY's Made+Remade blog. 
Go Behind the Blog