Create an Awards Party Centerpiece
Hosting an awards show get together will be even more lively with this golden floral centerpiece.
I love that the new year is filled with so many awards shows celebrating our favorite stars on film and television. On awards night, we invite friends over and I serve an assortment of finger foods and some fun cocktails. We also print up voting ballots for our guests. This way, everyone gets in the mood and cheers on their favorite picks. This year, I thought it would be fun to create a centerpiece for the table to add to the festivities.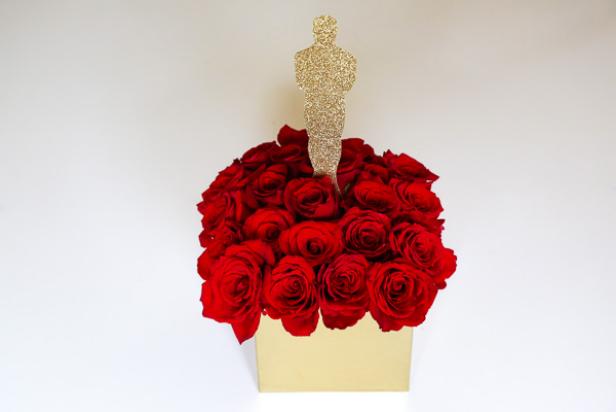 Create An Award Arrangement
Set the mood for your next award show viewing party with this red carpet worthy centerpiece.
This centerpiece came together in about 30 minutes and was about $25 to make. I'll share a little tip with you, pick up beautiful roses like these at your local "Trader" grocery store. I liked the idea of the roses representing a red carpet.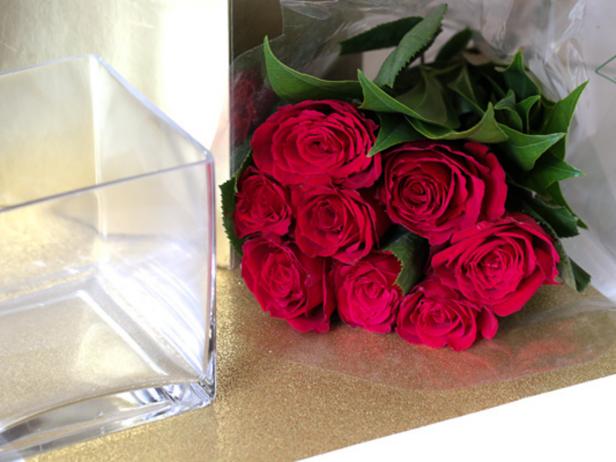 Supplies for Award Arrangement
The supplies are gathered are ready for assembly.
For this project you will need:
a vase and/or a box that you can put a vase into
fresh flower floral foam (wet)
gold glitter cardstock
roses
scissors
sharp knife
glue
a floral pick or bamboo skewer
a printed silhouette of an award statue ©A.M.P.A.S.®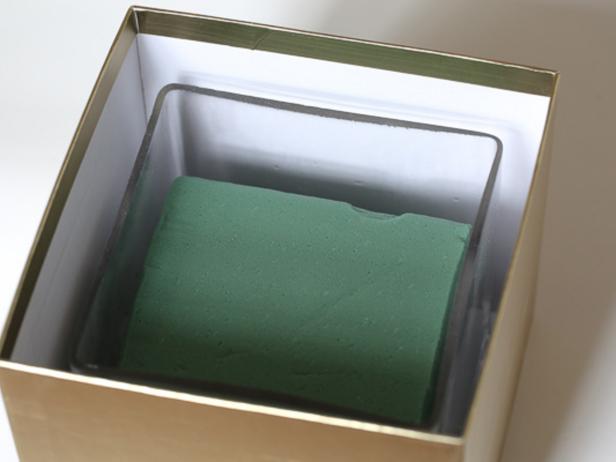 Vase Preparation for Award Arrangement
The vase is all prepped and ready for flowers.
With a sharp knife, cut a piece of floral foam to snugly fit into the bottom of your vase. Tuck that into the vase and then fill the vase halfway with water. Here, I added my vase to a gold box.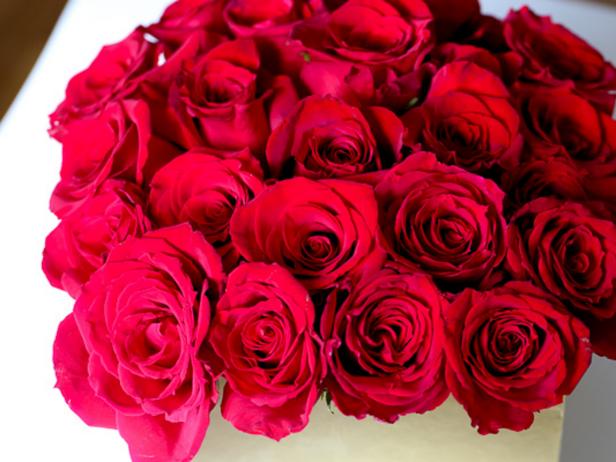 Roses Fill the Award Arrangement Vase
Roses are arranged in a tight, flat, clustered arrangement.
Next trim the roses and arrange them to fit tightly into the vase. Start on one edge and work your way across the vase.
Then cut out the award silhouette ©A.M.P.A.S.® and trace it onto the back of the gold glitter cardstock. Flip over the silhouette and make one more tracing so that you have two mirror images of the silhouette. Cut the silhouettes out. Glue the floral pick or skewer between the silhouettes and then glue the silhouettes together. Set it aside to dry.
Add a bit more water to the roses if necessary. Then tuck the finished silhouette into the center of the arrangement and add it to the center of the table for guests to enjoy during the party.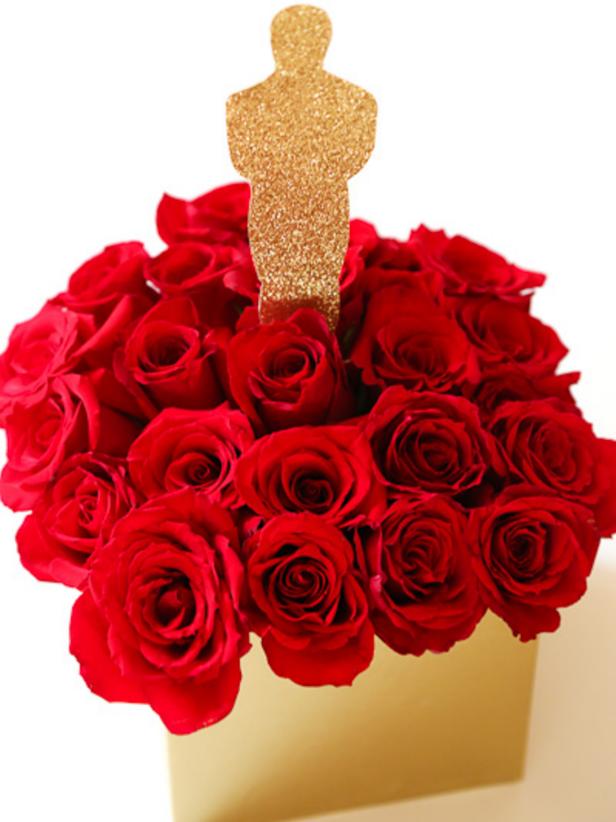 A Gold Gold Silhouette Tops the Roses
This arrangement is the star of the party topped with a glittery golden silhouette.
The Oscar statuette is ©Academy of Motion Picture Arts and Sciences® or ©A.M.P.A.S.®
Ornamental
To add a sense of festive abundance to the table, get creative with non-floral centerpieces that can be used for a holiday wedding. Classic silver ball ornaments add interest when piled high in a silver compote or displayed in apothecary and bell jars. Fill in any empty spaces with mercury glass votives, taper candlesticks, additional ornaments and oversized pinecones. Design by CamilleStyles.com
Uniform Flowers
With so much mixing and matching of patterns, this is a great opportunity to make a statement with bold monochromatic arrangements. Artfully arrange dozens of bright pink ranunculus in a single gold vase to create a striking focal point in the center of the table. Courtesy of Camille Styles, editor of CamilleStyles.com
We're crushing on these trends, recipes and DIYs.
Try One of These Winter Crafts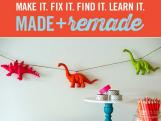 Browse through our archives to discover "why-didn't-I-think-of-that" projects, cool hacks and  genius DIY ideas.
Read Our Previous Posts

Get to know the crafty, creative writers and editors behind DIY's Made+Remade blog. 
Go Behind the Blog