Wardrobe Makeover with Trim
Decorative fabric trim gives even humdrum clothing and accessories a chic new look.
garment to update
assorted fabric trim (bullion, fringe, tassels, embroidered ribbon, rick-rack, etc.)
straight pins
sewing machine or needle and thread
Fray Check
1. Spread the garment out on a flat work surface. Starting with a heavier piece of trim at the bottom of the garment, pin the trim in position. Use a seam as a starting point, and keep the trim as straight and flat as possible. Note: It takes about a yard of trim to go around an average skirt or dress.
2. Attaching the trim is simple: just sew it in place, either by hand or with a sewing machine. Apply a few drops of Fray Check liquid to seal the edges.
3. Add as many rows and varieties of trim as you wish. Contrast colors to create patterns and designs with the trims.
Alternate: To apply trims to a handbag, simply lay the trim in place with a slight overhang at the ends. Glue the trim to the bag with a strong fabric glue or with hot glue designed for fabric. After the glue dries, trim away the excess and apply Fray Check to the ends.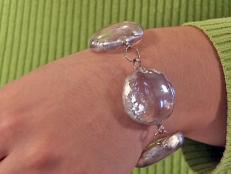 Learn how to turn decorative glass scatter gems into a chunky, funky bracelet. There's no drilling or cutting involved -- just some easy soldering techniques, making this a great project for beginning glass crafters.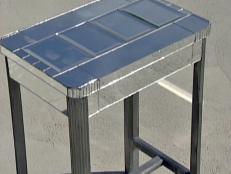 Mirror-covered furniture is stylish, trendy and expensive. Learn how to customize a small table with mirrors for a high-end look on the cheap.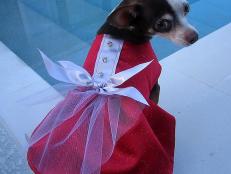 Your pampered pup is sure to be the belle of the ball in this festive Christmas party dress.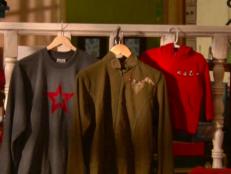 Rock on with cool fabric cutaways that let you capture your favorite shapes and images for t-shirts, jackets and more.
How to make a traditional folk rag doll, starting with the basic doll form made of fabric and stuffing.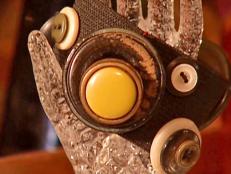 Basic sewing knowledge and castoff buttons are all you need to create a one-of-a-kind bracelet.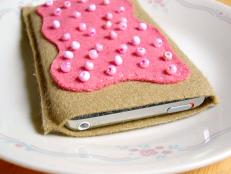 Stylishly protect your iPod by creating this playful and practical Toaster Pastry iPod Cozy. This is a great, quick project for young crafters or those with basic sewing skills.
Internal Server Error
Cannot serve request to /content/diy-com/en/how-to/make-and-decorate/decorating/articles/2009/w/wardrobe-makeover-with-trim.html on this server
---
ApacheSling/2.4 (jetty/9.2.9.v20150224, Java HotSpot(TM) 64-Bit Server VM 1.8.0_51, Linux 4.4.8-20.46.amzn1.x86_64 amd64)